iSatori MX-LS7 Review – Does It Work?
By:
Rob Miller
Fact Checked On: 5-2-2015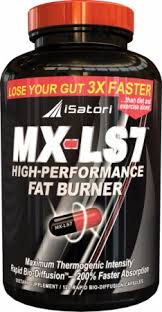 iSatori MX-LS7 Overview
iSatori MX-LS7 is a high performance fat burner from iSatori.

By most accounts, this product is quite strong, and like most fat burners it works from some people and not for others.

So let's take a closer look and see if we can determine whether or not it's right for you.
The 3 main areas of focus for iSatori MX-LS7are energy, metabolism, and appetite.

With lots of caffeine, the energy comes on pretty quickly and you'll feel it right away.

Clinical studies have shown that iSatori MX-LS7 increases metabolism and burns more fat that a placebo.

And appetite suppression is a side effect of caffeine, so you're covered there.
iSatori MX-LS7 Ingredients and How They Work
The iSatori MX-LS7 formula is divided up into 3 complexes:
The LS7 Core Complex consists of Green Tea, Natural Caffeine, Caffeine Anhydrous, Yerba Mate Leaf Powder, Bitter Orange, 7-Keto, and Pepper Extract.

These are mainly stimulants that provide energy and help increase metabolism and burn fat.
The T3/cAMP Activator Blend contains Forsolin, L-Tyrosine, Clary Sage Powder, and Guggulipid.

This complex supports a healthy thyroid function and regulates proper insulin excretion and use.
The Cognition Complex contains Xanthinol Nicotinate, Bacopa Monniera, and Vinpocetine increase blood flow and glucose to the brain for better focus and concentration.
Instructions are to take 3 capsules twice daily with a glass of water about 30 minutes before meals.

With the amount of stimulants in iSatori MX-LS7, I suggest you take it with breakfast and lunch, not dinner or too close to bed time.
iSatori MX-LS7 Pros and Cons
Advantages of iSatori MX-LS7
It works on 3 levels to promote fat loss.
There's a money back guarantee.
Some of the active ingredients have been clinically studied and shown to burn fat.
There are plenty of favorable iSatori MX-LS7 reviews from customers who've used it with success.
Disadvantages of iSatori MX-LS7
The specific amount of stimulant is not revealed, but judging from all the listed sources, it's a lot.

I wouldn't recommend you take this anywhere near bed time.
Some reviewers say all iSatori MX-LS7 did was make them sweat.
Where to Buy
You can purchase iSatori MX-LS7 through the iSatori website or other online retailers.

The 120 count bottle (a 20 day supply when used as directed) costs $30 on the iSatori website, and comes with a 60 day money back guarantee.
Conclusion
iSatori MX-LS7 is a decent fat burner, if you're okay with taking a lot of stimulants.The reviews show many happy customers, the price isn't too bad, and the formula is fairly well varied.

For those reasons, iSatori MX-LS7 is worth giving a try.
Have You Used iSatori MX-LS7?

Leave Your Review Below!
Top 3 Fat BurnersAffiliate Disclosure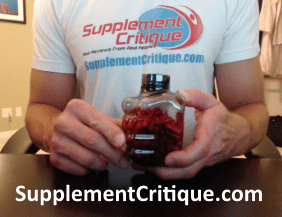 Instant Knockout is actually a new fat burning supplement I just came across, and got great results.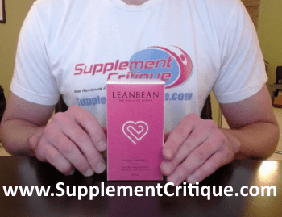 LeanBean Female Fat Burner is the BEST fat burner for women we\'ve ever tested.

Read our review here.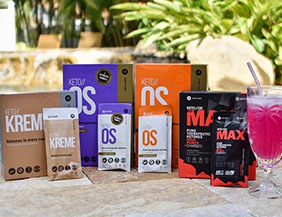 Biohacks your body into instant ketosis to burn fat instead of carbs.

Weight loss, energy, focus, anti-inflammatory, anti-aging.
Ask A Question
User Questions and Answers
No Questions Have Been Answered For This Article.