CLA Extreme Review – Is It Worth Trying?
By:
Rob Miller
Fact Checked On: 4-26-2013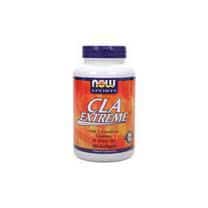 CLA Exreme Overview
We all know that if you're looking to lose body fat, a sensible diet and exercise program are essential.

But if you, like many of us, are looking to kick start your weight and fat loss results, there are literally hundreds of fat burning supplements to choose from. Deciding which one is right for you can be a challenge. A good way to go about it is to do a little research on common ingredients. Then go with something from a reputable company that contains those ingredients. CLA Extreme, made by NOW Foods uses conjugated linoleic acid as its main ingredient to enhance fat burning and weight loss.
CLA Extreme Ingredients and How It Works
Conjugated linoleic acid (CLA) is a non-essential fatty acid that can be found in meat and dairy products. There have been studies showing that CLA, taken in the right amounts, can help reduce body fat in individuals who maintain a good diet and exercise program. The doses that were studied were 4.5 grams and 3.2 grams daily. Participants in the study lost 5.6% of their body fat over a 6 month period. This was more than the control group, but the study doesn't say how much more.
Each CLA Extreme softgel contains 750 mg, so the recommended dose of 1-3 softgels per day would give you 1.5 – 2.25 daily grams. This is lower than the amounts in the studies, so it's tough to say whether or not the CLA would be effective at this level.
Other active ingredients in CLA Extreme are guarana, green tea, l-carnitine, and chromium, all of which have also shown fat burning abilities. Guarana and green tea have caffeine. A staple in fat burning supplements, caffeine helps burn fat, raise your metabolism, and give you more energy for your workouts. L-carnitine improves the way your body uses fatty acids to produce energy. Chromium helps your body process carbs, protein, and fat more efficiently.
CLA Extreme Pros and Cons
With all the fat burning supplements out there, it helps to list out the pros and cons for any product you're considering using.
Advantages
CLA Extreme is made by NOW Foods which is a reputable nutritional supplement manufacturer that uses natural ingredients wherever possible.
It's widely available online and in local health food stores.
It doesn't lose its effectiveness, so you don't have to cycle your use on and off.
At around $30 for a 60-day supply, CLA Extreme is relatively inexpensive to use.
Disadvantages
Concentrations of CLA and l-carnitine in CLA Extreme are lower than the amounts studied, so it may not be as effective as the studies indicate.
The most common complaint in CLA Extreme reviews is thatusers don't get the results they were looking for.
Chromium can affect blood glucose levels, so diabetics should consult their doctors before using products containing it.
Itcontains caffeine, so people with known sensitivities should use caution.
Where to Buy CLA Extreme
CLA Extreme is widely available and easy to find. Many local health food and vitamin shops carry it. The Now Foods website has a "find a retailer" page that can help you locate a local source. You can also get it online through Amazon and other internet supplement stores. A 60-day supply will run you about $30.00.
Conclusions
Despite its name, CLA Extreme is a relatively mild fat burning supplement. This may be a positive or a negative for you depending on what you're looking for. Unlike some of the other choices out there, the amount of caffeine in this one is not likely to make you jittery. And while it contains proven ingredients, they may be at levels too low to be effective. On the other hand, since NOW CLA Extreme is inexpensive and made by a reputable company, it's a relatively low risk choice in fat burning supplements.
Have You Used CLA Extreme? Leave Your Review Below!
Top 3 Fat BurnersAffiliate Disclosure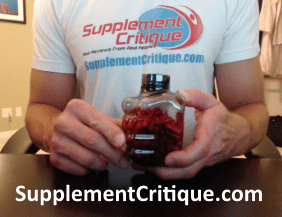 Instant Knockout is actually a new fat burning supplement I just came across, and got great results.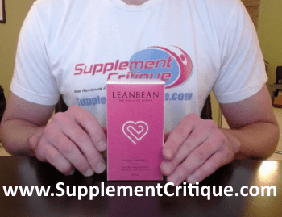 LeanBean Female Fat Burner is the BEST fat burner for women we\'ve ever tested.Read our review here.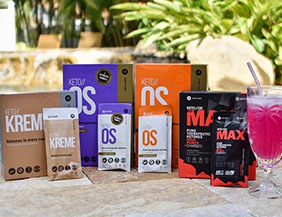 Biohacks your body into instant ketosis to burn fat instead of carbs.

Weight loss, energy, focus, anti-inflammatory, anti-aging.
Ask A Question
User Questions and Answers
---

Is this product good for wieght loss, can it make u gain wieght ? -Andrea

It's not extremely powerful, but it could be an effective weight loss aid. It won't make you gain weight.- Rob
Was this question helpful to you?
2 out of 2 people found this question helpful.
ASK A NEW QUESTION
---

Is this CLA safflower oil? -George Drake

According to the label it's in a Safflower Oil base.- Rob
Was this question helpful to you?

ASK A NEW QUESTION
---

What is the largest dose that I can take and get the best results without negative effects. -Frankie Davis

That's not really a question I can answer. If you'd like to increase your dose, do it slowly over time, keeping a check on any side effects you may experience. There is a fairly small amount of caffeine in this, but at high doses of CLA Extreme, it may add up to too much.- Rob
Was this question helpful to you?
1 out of 2 people found this question helpful.
ASK A NEW QUESTION