Cutler Nutrition Big T Review – Does It Work?
By:
Rob Miller
Fact Checked On: 8-8-2015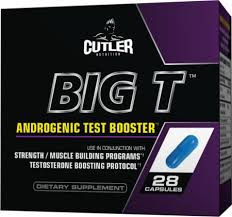 Cutler Nutrition Big T Overview
We look at a lot of natural testosterone boosting products around here, and the truth is if something wants to catch our eye, it has to be pretty good.

So when we were asked to look into Cutler Nutrition Big T, we happily obliged, but we weren't particularly excited about the product.

Cutler Nutrition Big T claims to be a science-based solution to the problem of low testosterone.

By using it, you'll see changes in body composition, changes in fat distribution, and changes in mood and energy levels, all in a positive direction.

Even if you don't have low testosterone, supporting it at healthy levels is key to maintaining your great shape and positive outlook.

So young or old, Cutler Nutrition Big T claims to be for anyone looking to improve his performance, mass, strength, or definition.
Cutler Nutrition Big T Ingredients and How They Work
Of course, it all comes down to the formula, and what we find in Cutler Nutrition Big T is a proprietary blend that includes: Broussonetia Papyrifera, American Saffron, Neluminis Semen, and Aspidosperma Quebrachoblanco.
I have to admit.

I've never seen any of these ingredients in a testosterone booster that I recall, so I did a little research on them.
Broussonetia Papyrifera is an aromatase inhibitor which means that it blocks the conversion of testosterone to estrogen. This means less testosterone loss and fewer of the side effects you get when excess testosterone converts to estrogen.
American Saffron appears to influence testosterone levels in a positive way.
Neluminis Semen has been shown to alleviate depression in rats.
Aspidosperma Quebrachoblanco contains yohimbe which is a stimulant that can increase blood flow and improve athletic performance.
The recommended dose is 1 capsule taken daily with food, preferably at the same time each day to maintain consistent levels.
Cutler Nutrition Big T Pros and Cons
Advantages of Cutler Nutrition Big T
The ingredients are all natural.
The Cutler Nutrition Big T reviews we found were mainly positive.
It's relatively inexpensive.
Disadvantages of Cutler Nutrition Big T
The ingredients are pretty uncommon, which isn't necessarily a bad thing, but it makes Cutler Nutrition Big T more of an unknown entity.
Where to Buy
You can purchase Cutler Nutrition Big T online through the Cutler Nutrition website or other retailers like Amazon and Bodybuilding.com. Prices vary a lot.

You can get a bottle of 28 capsules at GNC for $37, but at Bodybuilding.com, it's $28. Make sure you shop around.If you prefer to walk into a store and pick it up, GNC sells it in their brick and mortar stores too.
Conclusion
I wouldn't recommend Cutler Nutrition Big T on the ingredients alone, but the positive word of mouth is hard to ignore.

If you're interested, I would say give it a try.

But shop around for your best price, so if it doesn't work as well as you'd hoped, at least you're not out too much cash.
Have You Used Cutler Nutrition Big T?

Leave Your Review Below!
Top 3 Testosterone BoostersAffiliate Disclosure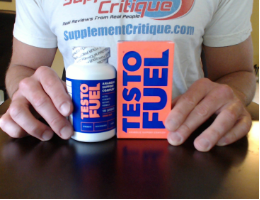 Testofuel is the most effective testosterone boosting supplement on the market that i've tested.

It uses a unique blend of effective testosterone boosting ingredients that will help transform your life.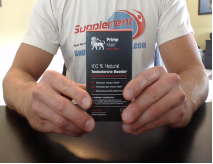 Prime Male is a VERY close 2nd to Testofuel, but contains ingredients to help older men. See why we recommend Prime Male for guys aged 40+, as well as my personal results.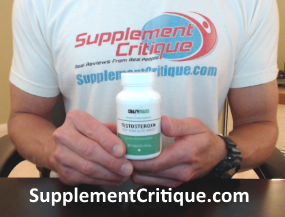 Testoroxyn uses DHEA and other ingredients to help boost free testosterone. See how Testoroxyn is different from Testofuel and Prime Male, as well as my personal results.
Check Out My Top Choice For T Boosters - Testofuel

Click Here To Read My Review
Ask A Question
User Questions and Answers
No Questions Have Been Answered For This Article.