Cytolean V2 Review – Gone But Not Forgotten
By:
Rob Miller
Fact Checked On: 4-26-2013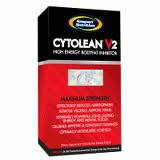 Cytolean V2 Overview
When it comes to weight loss and fat burning supplements, you have lots of choices. You want a product from a company that's been in the industry for a while, and has a reputation for delivering the goods. Gaspari Nutrition is well known in the business makes several lines of products, from lean lifestyle tobodybuilding supplements to pre-workout amplifiers. They are a name that's been around and that you can trust. Cytolean V2 is from their fat burning line.
They claim it burns fat, gives you energy for your workout, and sets you up with a feeling of well-being.
Unfortunately, it's been discontinued (and replaced by Spirodex), but you can still source it at a couple of online stores, so we think it's worth taking a look.
Cytolean V2 Ingredients and How They Work
It's got two proprietary complexes that work together to help you lose fat and pump you up for your workouts.
The Lipolytic Drive Complex is the fat burning component.
It's got green tea for the EGCG chatechin, tangerine peel with syneprine (a weaker alternative to ephedrine), B-phenylethylamine HCL for thermogenics, and guarana (caffeine) again for thermogenics.
The Psycho-Corticoid Optimization Matrix is for energy and mood enhancement.
This formula contains caffeine, lactium for reducing stress, lycium chinense as an antioxidant, bioperine (black pepper extract) to increase the bioavailability of the formula, and huperzine-a for its clarifying effect on cognitive function.
If all these ingredients are present in effective dosages, Cytolean V2 could be a supplement to contend with. But because the formulas are proprietary, it's impossible to tell if there's enough of each to have the desired effect.
Pros and Cons
As with all things in life, Cytolean V2has is benefits and drawbacks, and it might be helpful to compare the two.
Advantages
Cytolean V2 has a list of ingredients that supports its claim of fat burning, energy, and mood enhancement.
It is made by a reputable supplement company that's been around and isn't going anywhere.
It works as an effective appetite suppressant.
Most reviewers report it to be an effective product.
Disadvantages
It's no longer being manufactured, though it is still available through a couple of online resellers.
Because it's discontinued, you won't get a money-back guarantee from the manufacturer, and you're unlikely to find one with a reseller.
Some Cytolean V2 reviews talk of side effects common to weight loss supplements, like jitters, rapid heart rate, and nausea.
Where to Buy Cytolean V2
Gaspari no longer makes Cytolean V2, and it is no longer available on the website. We found it on eBay and at Golden Trainer Performance at $40 for a 30 day supply.
Conclusion
The fact that a product is no longer being made is generally a cause for concern about its quality or safety. But because Cytolean V2 was made by Gaspari, this isn't necessarily the case here. Gaspari fairly frequently updates their formulas when they think they have something better to offer. By that logic, while Cytolean V2 is good, Spirodex may be better. Cytolean V2 seems to be an effective fatburner, but given that its availability is slowing dying out, we wouldn't recommend going down that road. Save yourself the disappointment and frustration of liking it and not being able to find it for your next cycle.
Have You Used Cytolean V2? Leave Your Review Below!
Top 3 Fat BurnersAffiliate Disclosure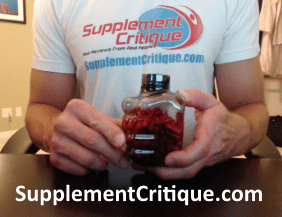 Instant Knockout is actually a new fat burning supplement I just came across, and got great results.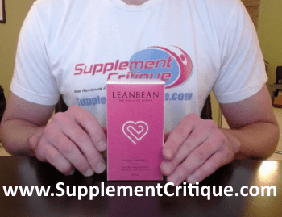 LeanBean Female Fat Burner is the BEST fat burner for women we\'ve ever tested.
Read our review here.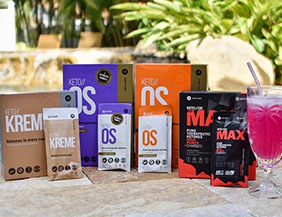 Biohacks your body into instant ketosis to burn fat instead of carbs.
Weight loss, energy, focus, anti-inflammatory, anti-aging.
Ask A Question
User Questions and Answers
No Questions Have Been Answered For This Article.