Decaslim Review 2011
By:
Rob Miller
Fact Checked On: 4-27-2013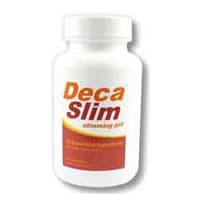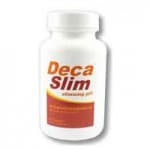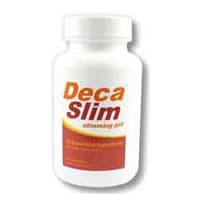 There are numerous fat burning pills on the market that promise dramatic weight gain in a very short period of time. Decaslim is one such pill which makes these promises, and has been a leading thermogenic weight loss product used by thousands to help lose massive amounts of weight. So what makes this particular product tick? We set out to find the truth about this product by analyzing what consumers had to say about it, as well as learning more about what the ingredients do to make fast weight loss possible.
What is Decaslim?
Decaslim is a product that promises to help rid excess body fat, tone lean muscle, and even act as a acne relief product. It works by using 10 effective extracts from super food diet ingredients in their product, which are all natural ingredients that are found in many over the counter supplements. According to the official website, this formulation was the result of 6 months of research by the founder of this product, who was searching for a way to lose 12 pounds in 2 weeks.
After eating salmon, nuts, blueberries, red wine extract, and broccoli everyday for 2 weeks, and then every other day for the following 2 weeks. He was able to achieve the results he was looking for, but it was getting expensive to buy all of these super foods. So he decided that he would come up with a formulation that would include all of the ingredients as an extract, and combine them into one pill. This is how Decaslim was born, and the formulation came about.
Reviews of Decaslim
There are a number of review sites that place Decaslim in their top 3 fat burners list, primary because it is a product that does not contain any dangerous stimulants. It was also ranked highly because of its price, which came in at the low end range of around $30 $50. Most all of the reviews we came across on third party sites proclaimed that the product worked great for a couple weeks, and allowed for some decent weight loss results. On the low end, one customer said he only lost 5 pounds in a month, but he did not make any change in his diet or exercise. Below is a sample review I found:
"I have been taking Decaslim for about 2 weeks now, and I noticed that my energy levels have increased quite a bit. I also lost about 12 pounds, but I am unsure whether this is just water weight, or if I actually lost some weight. All in all, I think that a good diet and exercise, when combined with Decaslim, may help to decrease any added weight."
Tim, Nebraska
Side Effects of Decaslim
The only side effects that we found from customers who were taking Decaslim was a feeling of light headed, and a few reported some mild nausea. All in all, this was only seemed to be experienced by a small portion of the customers that took it, around 1 – 2% of users. Because Decaslim does not contain any stimulants, this is probably the reason for the lack of side effects.
Where To Buy Decaslim
Decaslim is sold on a number of major retailers sites, including Ebay, Amazon, and usalifestyle.net. The average price is $40 for a one month supply, and this price can be found on the official website of Decaslim. There is a money back guarantee, so if the product does not work, you can send it back for a full refund.
Recommendation
While we have not yet tried Decaslim out personally, based on the feedback we got from numerous reviews and third party sites, we believe this product may have some potential. The bottom line is, you cannot just take this product and expect to lose a tone of weight in a short amount of time. You need to combine it with some diet and exercise regiment, and take it for at least a month to get the maximum benefits.
Have You Used Decaslim? Leave Your Review Below!
Top 3 Fat BurnersAffiliate Disclosure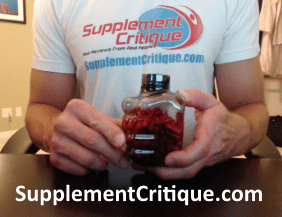 Instant Knockout is actually a new fat burning supplement I just came across, and got great results.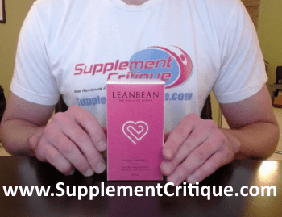 LeanBean Female Fat Burner is the BEST fat burner for women we\'ve ever tested.Read our review here.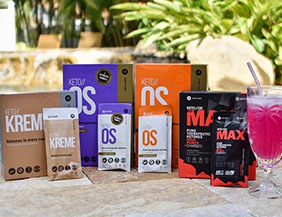 Biohacks your body into instant ketosis to burn fat instead of carbs.

Weight loss, energy, focus, anti-inflammatory, anti-aging.
Ask A Question
User Questions and Answers
No Questions Have Been Answered For This Article.