Climatrol Review
By:
Rob Miller
Fact Checked On: 5-2-2018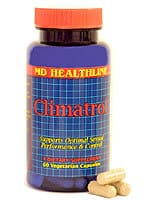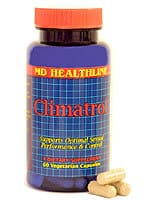 Climatrol, which is a premature ejaculation supplement made by a company called up for life, is designed to help prolong sexual intercourse and stimulation, without any undue side effects. Packaged as a formula meant to help men with premature ejaculation, we could not actually locate any of the materials most often found in such formulations.

For example, though we did find a list of complete ingredients, we did not see any of the classic aphrodisiacs so essential to a successful ED formulation.
Ingredients in Climatrol
We were relieved to be able to read the complete list of ingredients, which included Kava Kava and Passiflora along with Folic Acid and a Vitamin B complex.

What this mixture indicated was that it would help to reduce anxiety and elevate the mood, but not necessarily support the claims that it was something that could give better control to a man with premature ejaculation issues.
We also could not find any clinical studies or consumer feedback about Climatrol from the manufacturer's website.

One online vendor did go into some detail about premature ejaculation but did not qualify the formulation in this product.
Where to Buy Climatrol
We did find that the best pricing was through a single herbal formulation website, the Up for Life site.

They extended the package deals and honored the manufacturer's guarantees.
Pros and Cons
There seem to be more disadvantages to the use of Climatrol than there are advantages.

For example, on the "down side" there would be the fact that:
There are no aphrodisiacs in the formulation;
There is no manufacturer's website;
There are no consumer or clinical details about the formula;
The cost can be a bit prohibitive, and there are no samples; and
This is a daily supplement that will have to be consumed on an ongoing and permanent basis.
The advantages are a bit on the limited side and include:
The product has a 30 day guarantee;
It is made from entirely natural products;
The entire list of ingredients is readily available from the vendors;
The product is made in the United States and is FDA regulated.
Best Price
As we already mentioned, the price on the material is a bit high at $50 per month, but multiple purchases drive the price down to much less with a "buy two get one free" offer from the main vendor – Up for Life.
Recommendation
Though Climatrol is a product that is described as being formulated as a premature ejaculation remedy, it just doesn't provide adequate evidence that it will do so.We would prefer to see a free sample offer or better guarantee.
Have You Used Climatrol? If so, leave your review below
Top 3 Premature EjaculationAffiliate Disclosure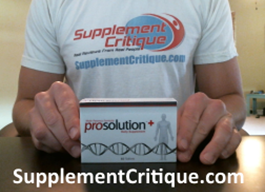 Prosolution + is the ONLY supplement I've reviewed thats been clinically tested to help with premature ejaculation.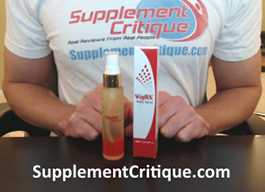 Vigrx Delay spray is a VERY effective premature ejac product for many reasons.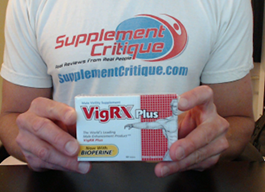 Vigrx Plus was designed to not only help with ED, but also premature ejac. problems.
Ask A Question
User Questions and Answers
No Questions Have Been Answered For This Article.