Note:  This is just a review.  Click Here to visit the official Vigrx Delay website.
Premature ejaculation is no joke.  It can ruin relationships, marriages, and can also be VERY embarrassing, especially when you're planning on having sex with a girl for the first time.  There's certainly no shortage of over the counter remedies available on the market, many of which I've personally had a chance to test.
The majority of those that I've tested have been pills, which can sometimes take a few days (or even weeks) to kick in.
Also, it's a simple fact that some guys just HATE taking pills, for whatever reason.
Watch Our Video Review Or Scroll Down To Read More
In Comes Vigrx Delay Spray
Made by the same folks that brought you Vigrx Plus pills, Vigrx delay spray is different.  Instead of a pill, the delay spray is literally a bottle the size of a small bottle of mouthwash.
It's pretty self-explanatory, but the goal behind Vigrx Delay Spray is…well, "delay" your orgasms.
You basically spray it on your penis about 5 – 10 minutes before sex, rub it in with your hand, and it allows you to perform MUCH longer then you normally would.
So how does it do this?
Well, the secret behind it is the formula, with the key ingredient being a local anesthetic commonly called Benzocaine (the medical term is ethyl aminobenzoate).
Benzocaine is actually commonly used as a topical pain reliever and is also used in some brands of condoms to delay premature ejaculation.
The BIG advantage to using Vigrx Delay Spray over that of a condom is 2 fold:
Condoms suck 🙂
You can put on as much (or as little) as you need to depending on the severity of your problem.
The directions on the label state that you should use 1 – 3 sprays 10 min. prior to sexual activity.
The end result is that you have a hard penis, but don't cum too quickly.
So what makes Vigrx Delay Spray different from the others?
Practically all of the major premature ejaculation sprays on the market, such as Stud 100, Premjact, and Promescent, use a completely different anesthetic called Lidocaine.
While similar in it's mechanism of action, there are some MAJOR problems with Lidocaine:
Lidocaine works TOO WELL, often making you so numb you can't even feel your penis.
The effects of Lidocaine can last for HOURS, which unless you're looking to have sex for 4 hours +, would be kind of annoying.
Lidocaine's effects can penetrate deep into the skin, causing toxicity.
Lidocaine is PERFECT for getting a cavity filled or a root canal.
It's NOT suitable for a premature ejaculation spray.
The same effects could be said about Benzocaine, HOWEVER, it would take a MASSIVE dose of Benzocaine to have the same problem.  Think like 20 sprays of Vigrx Delay Spray, vs. just 1 or 2 sprays of some of the other guys.
Also, unlike the majority of the other premature ejaculation sprays on the market, Vigrx Delay Spray contains numerous other ingredients that help to get you hard AND keep you hard.
Those ingredients include: Panax Ginseng root extract, Ginkgo Biloba, Wild Yam, Licorice root extract,  Rasberry fruit extract, and Turnera aphrodisiaca extract.
Frequently Asked Questions
Can it be used orally?
It's possible, but that's not how it's intended to be used.
Are there any side effects?
As with pretty much any supplement or spray, there's certainly the potential to get side effects with Vigrx Delay Spray.  The most common being itching and burning at the application site.
I didn't experience this at all during my experiment (more on that below).
This is most common if you have an allergy to the primary ingredient, and you should definitely check with your doctor before using it.
How often should I use it?
You can use it as often or as little as you like.  There's no chance at developing a "tolerance" to the spray, so it doesn't require cycling on or off of it.
Will it make me bigger?
No, but there are several other products you can use for that.  Click Here to check them out.
My Personal Results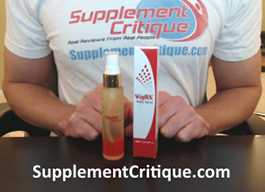 At 34 years old, I don't typically suffer from premature ejaculation.  Most guys that have this problem are usually in their early to mid 20's, and their hormones are raging and testosterone levels are soaring.
However, I DID want to test out Vigrx Delay Spray to see if it would make me last longer.
I followed the directions on the label and pumped out just one spray.
Before you do this I recommend you go to your bathroom or kitchen sink to get a few pumps out to prime it.  Sometimes when you pump it at first nothing comes out.
After 2 sprays I rubbed it in for a few minutes.  Since my girlfriend wasn't around at the time, I was forced to experiment on my own.
I actually started a timer so I could see how long I lasted.
I put on one of my favorite porn vids, and went to work.
Normally it takes me about 5 – 6 minutes to "finish", but at the 10 min. mark I was still tugging away.
The best part about it was I didn't lose any of the sensation you get from masturbating.
I didn't feel "numbed out" and all in all it took me about 14 minutes to hit my orgasm.  I also didn't notice any side effects, which is always a good thing.
Quick Tip!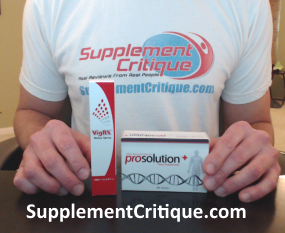 I've personally used and recommend a premature ejaculation supplement called Prosolution Plus for quite sometime now.  It's literally the ONLY supplement on the market that has had a clinical study conducted, PROVING that it helps with PE symptoms.
So it got me thinking…
What if you were to combine this very effective supplement with the Vigrx Delay Spray?
Well, I decided to give it a shot, and I have to say the effects were ENORMOUS.
Not only did I last 10 minutes longer than when I used the delay spray alone, but I can say with 120% certainty that I've never been that horny in my entire life!
Click Here to visit the official Prosolution Plus website to learn more about how it works.
Advantages
Works VERY quickly
Will help you last MUCH longer
Doesn't contain Lidocaine
Doesn't require a prescription
Is backed by a 67-day guarantee
Disadvantages
It's a bit more expensive that the competition
You can't buy it in stores
Where can I buy it?
You can find it on their official website, www.VigrxDelaySpray.com.  A 1-month supply will run you $49.95, and is backed by a 67-day money back guarantee.
In the highly unlikely event it doesn't work for you, you don't pay for it.  Period.
Recommendation
If you've been suffering from premature ejaculation for a long time, I personally think this is one of the best investments you'll ever make when it comes to your sex life.
When combined with a supplement called Prosolution Plus, the effects are ENORMOUS when compared to using it by itself.
You will literally be lasting for hours, should you choose to do so.
Have You Used Vigrx Delay Spray?  Leave Your Review Below!
Top 3 Premature EjaculationAffiliate Disclosure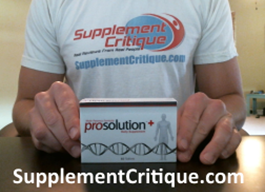 Prosolution + is the ONLY supplement Ive reviewed thats been clinically tested to help with premature ejaculation.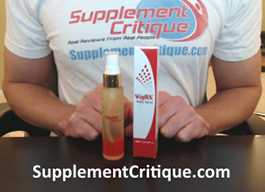 Vigrx Delay spray is a VERY effective premature ejac product for many reasons.Read my review here.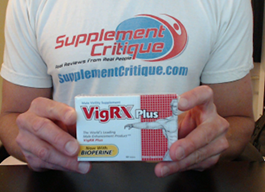 Vigrx Plus was designed to not only help with ED, but also premature ejac. problems.
Click Here To Visit The Official Vigrx Website

www.VigrxDelaySpray.com
Ask A Question
User Questions and Answers
---

Will this spray effect your partners sensation when not wearing a condom? -Joe

It shouldn't if you wait a few minutes to let it absorb.- Rob
Was this question helpful to you?
4

out of 4 people found this question helpful.
ASK A NEW QUESTION
---

Where can i get this product here in Rivers state? -Francis c

It's available through their website. Here's a link:  VigRx Delay Spray website- Rob
Was this question helpful to you?
2

out of 2 people found this question helpful.
ASK A NEW QUESTION
---