Stud 100 Review – The Best Desensitizer?
By:
Rob Miller
Fact Checked On: 4-3-2020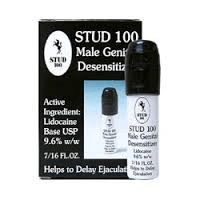 Stud 100 Overview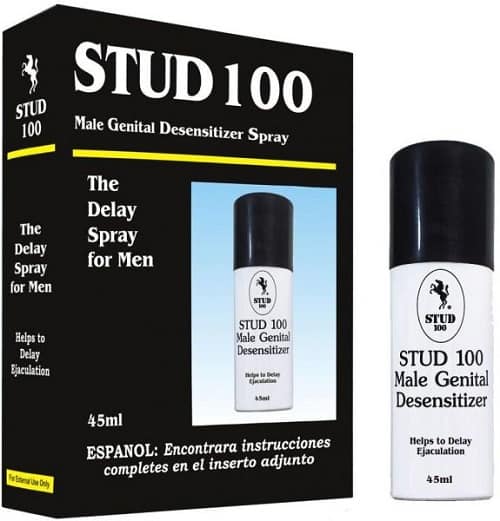 According to the promotional materials, Stud 100 is the most successful delay spray in the world. It's been around for over 20 years, and that might be due to its simple effectiveness against premature ejaculation. Whether we like to talk about it or not, premature ejaculation is happening. Even if it's not technically premature, who would want to go longer for his partner sometimes? That's where something like Stud 100 comes in.
Most of us would give anything to last just that little extra bit longer enough to make our significant others have the best possible experience, and you never know, she just might return the favor to you however she can and that's something that just can't be passed up.
Just a few sprays and your desensitized penis will be able to last and last. Gone are the days of disappointment and humiliation. Stud 100 puts and end to all that. This is what they say, so we took a closer look to see if we can believe them.
Stud 100 Ingredients
There is only one active ingredient in Stud 100, and that is Lidocaine at 9.6%. This is a mild topical anesthetic used by dentists and other health care providers to ready an area for a small injection or the like. Stud 100 is non toxic and safe for use with condoms.
How To Use Stud 100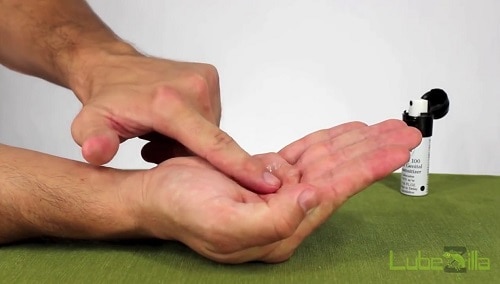 Instructions for use are to spray the head and shaft of the penis with 3 to 8 sprays of Stud 100 about 15 minutes or so before sexual activity. This gives Stud 100 enough time to penetrate the skin and begin to be effective. It also prevents transfer to your partner, which would make her numb too, which is probably not the effect you're looking for. If you plan to engage in oral activity, you should try to apply Stud 100 a little sooner to give it a little more time to completely absorb. This will prevent transfer to your partner's mouth.
They recommend that you always start with just the 3 sprays. If it's not enough, use more, but don't exceed 10 sprays. Once you find what works, stick with the fewest number of sprays necessary for the best effect.
How long does it last?
According to several user reports, the effects from Stud 100 should last about 30 – 60 min.
This is more than long enough to give your partner a mind-blowing sexual encounter, given you stir the sea the right way, and it should be one that won't soon be forgotten.
This is of course dependent on how many sprays you apply, as well as other factors.
The effects should completely wear off in about 2 hours.
Stud 100 Pros and Cons
Advantages of Stud 100
It's got a great reputation.
It's safe and effective.
It's affordable.
It's discreet.
It's safe to use with condoms.
It's safe to use with oral sex.
Disadvantages of Stud 100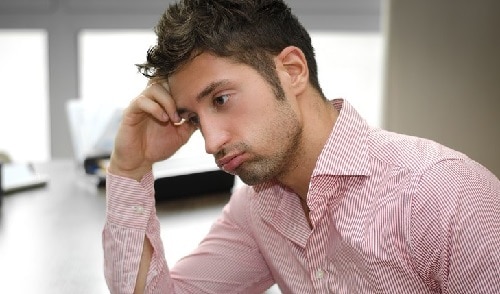 It may take some experimentation to determine what's the most effective amount and method to use.
It should not be used with a pregnant partner.
You may end up more numb than you anticipated.
Where to Buy
Stud 100is available online and in retail stores. You'll find it in adult oriented stores and at drugstores like CVS and Walgreens. The 7/16 ounce spray bottle contains about 120 sprays and sells for about $15.
Conclusion
Stud 100 is a well known and well trusted solution for problems with premature ejaculation. It is also widely used by couples who just want to prolong their pleasure. The use of Lidocaine for this purpose is safe and effective, and Stud 100 is the leader of the pack.
Have You Used Stud 100? Leave Your Review Below!
Top 3 Premature EjaculationAffiliate Disclosure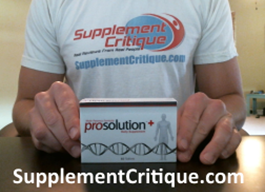 Prosolution + is the ONLY supplement I've reviewed thats been clinically tested to help with premature ejaculation.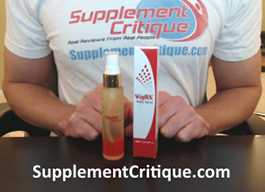 Vigrx Delay spray is a VERY effective premature ejac product for many reasons.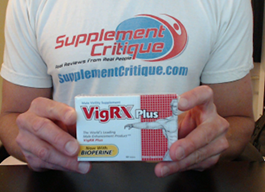 Vigrx Plus was designed to not only help with ED, but also premature ejac. problems.
Ask A Question
User Questions and Answers
---

When I spray it on do I have to be hard or can I be limp? -Corey

You can be either.- Rob
Was this question helpful to you?
2 out of 2 people found this question helpful.
ASK A NEW QUESTION
---

so it won't transfer numbness to your partner without a condom? -anonymous

Waiting 15 minutes before engaging should prevent transfer.- Rob
Was this question helpful to you?
2 out of 2 people found this question helpful.
ASK A NEW QUESTION
---

Hello, I want to ask that if I spray stud100 on penis and I just want to have oral sex, then how long should I wait after applying? And should I wash it before engaging in the activity? And is it safe to apply water based lube while I have already applied this? -Rahul chopra

For use with oral sex, apply your 3 sprays about 20-25 minutes before the planned event. This should allow it enough time to make you numb and prevent transfer to your partner. Using a water based lubricant will be fine.- Rob
Was this question helpful to you?

ASK A NEW QUESTION
---

Hey. Can you please tell me is the doc Johnson power plus delay cream effective and good? And is it oral friendly? -Rahul

I haven't researched it myself, but the reviews seem to say it's decent. I did see one, however, that warns you to wash it off if you plan on oral sex.- Rob
Was this question helpful to you?

ASK A NEW QUESTION