Premjact Review – A Different Kind of Numbing Spray?
By:
Rob Miller
Fact Checked On: 4-5-2018
Premjact Overview
Premature ejaculation runs a close second to erectile dysfunction in the contest for most common sexual dysfunction. And it doesn't just happen to young, inexperienced guys. There are all sorts of reasons a man would experience this problem once in a while or even frequently. Stress, lack of confidence, and any number of physical ailments could be the culprit. It's for this reason that having a remedy like Premjact handy may be a good idea.
Premjact is a desensitizing spray available though a number of different brick and mortar and online retailers. There's a product website that explains how it works and answers some commonly asked questions as well. And while you cannot order Premjact through this website, it will direct you to where you can.
Premjact Ingredients and How They Work
As a desensitizing spray, Premjact slightly numbs the penis so sensitivity is less strong. When this is the case, the friction created by sexual contact has less of a stimulating effect. By this action, you can endure more stimulation before orgasming, thereby prolonging the pleasure for both partners.
The primary active ingredient in Premjact is Lidocaine. This is a popular local anesthetic often used by dentists to numb up your gums a bit before giving you a Novocaine shot.
To use Premjact, simply pump a couple of sprays onto the head and shaft of the penis about 10 to 15 minutes before sexual activity. This will give it a chance to absorb and get to work. You should wash your hands after using so they don't get numb too. Premjact is not a lubricant. It is meant to be dry before you begin sexual contact.
Each bottle contains about 120 sprays. It is recommended that you use the fewest number of sprays possible that provide you with the effect you need, and never more than 24 sprays in 24 hours.
Premjact Pros and Cons
Advantages of Premjact
It's inexpensive.
It's convenient.
It works to delay ejaculation.
There are no systemic side effects.
You don't have to take or use it every day.
You can use Premjact with condoms.
Disadvantages of Premjact
It may also numb your partner.
It does not provide lubrication or stimulation, like some other remedies do.
We couldn't find any Premjact reviews from customers.
Where to Buy
You can purchase Premjactin stores like CVS, and you can also buy it online. If you visit the Premjact website, there's a store locator feature to help you out in this regard. The pump spray bottle with 120 sprays sells for about $10.
Conclusion
The concept is quite simple. If you make your penis a little numb, you won't climax quite so quickly as you would with full sensitivity. Premjact provides what you need to accomplish this feat. It's no more and no less than a numbing spray. If that's what you're looking for, then Premjact will certainly fit the bill.
Have You Used Premjact? Leave Your Review Below!
Top 3 Premature EjaculationAffiliate Disclosure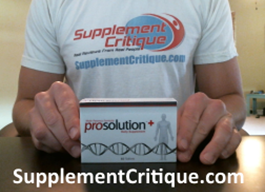 Prosolution + is the ONLY supplement Ive reviewed thats been clinically tested to help with premature ejaculation.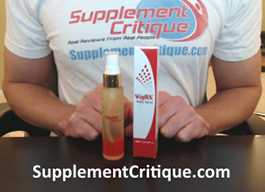 Vigrx Delay spray is a VERY effective premature ejac product for many reasons.Read my review here.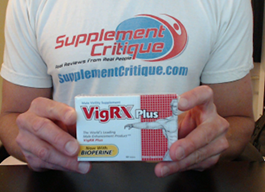 Vigrx Plus was designed to not only help with ED, but also premature ejac. problems.
Ask A Question
User Questions and Answers
No Questions Have Been Answered For This Article.