LibidoStim Review – Better Than the Rest?
By:
Rob Miller
Fact Checked On: 11-14-2013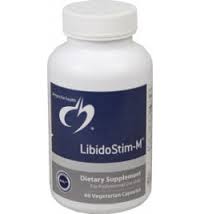 LibidoStim Overview
Some male enhancement supplements go all out with titillating text and graphics designed to get you all revved up and excited to buy their amazing product. Some take a different approach, more professional and a little authoritative, telling you that this formula has the precise ingredients formulated in just the perfect way to scientifically help you achieve the results you want.
LibidoStim falls into the second category. You'll find no images of half-dressed hotties or promises of giant, unstoppable boners. What you'll find when you look at the marketing for LibidoStim is professionally worded talk of ingredients and the results you can expect from them.
The simple and to-the-point promise of LibidoStim is that it will support healthy testosterone levels which will improve sexual desire and performance, energy, strength and overall mood.
LibidoStim Ingredients and How They Work
The highlighted ingredient in LibidoStim is called AlivEL 100. This is Eurycoma Longifolia extracted and standardized in such a way as to be extremely pure and potent. What Eurycoma Longifolia does is render Sex Hormone Binding Globulin (SHBG) useless so it cannot bind to and trap free testosterone in your body.

This means the testosterone is free to do what it was meant to do – make you a man.
Additional ingredients on the list are:
Tribulus Terrestris which increases the body's production of testosterone.
Maca which is a Peruvian aphrodisiac.
DIM and Chrysin which both work against aromatase, the process by which testosterone is converted to estrogen. Aromatase can be a problem when you increase testosterone and it needs to be managed. DIM and Chrysin do this.
Ginkgo Biloba which improves circulation throughout the body for more energy as well as better erections.
Epimedium which improve blood flow to the penis for better erections.
Phosphatidylcholine which helps all the rest of the ingredients to be better absorbed and more efficiently used.
LibidoStim was recently reformulated so that instead of taking 4 capsules a day, you now only have to take 2.
LibidoStim Pros and Cons
Advantages of LibidoStimb
The marketing is professional, which lends a certain credibility to the product.
It's reasonably affordale.
Disadvantages of LibidoStim
It does not contain L-Arginine, which is a key ingredient for improving erections.
There are no clinical studies, despite the professional marketing.
It requires daily commitment.
The LibidoStim reviews from customers we've seen are pretty mixed. Some guys say it works. Some say it just doesn't.
Where to Buy
You can purchase LibidoStimthrough online retailers. A 30 day supply costs $44. We were unable to confirm the existence of any money back guarantee.
Conclusion
LibidoStim is a solid product with a good ingredient list. I wish there were some clinical testing or some more positive feedback from customers, but there isn't. Short of that, I wish there were a money back guarantee.But there isn't. Mainly for that reason, I'd say that while LibidoStim may work for you, you're probably better off trying something you can send back if and when you find out it isn't right for you.
Have You Used LibidoStim? Leave Your Review Below!
Top 3 Male EnhancementAffiliate Disclosure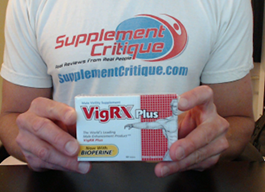 Out of the 100+ male enhancement products Ive tried, Vigrx Plus was the best.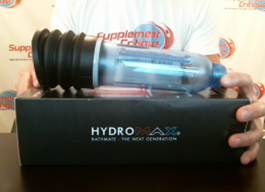 The Bathmate is a proven water-based vacuum pump that can help dramatically increase your size.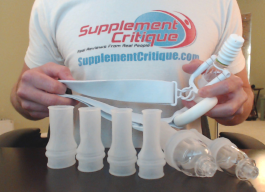 Phallosan Forte is a GREAT option for those looking to grow both length AND girth, permanently.
Honorable Mention/Inexpensive Alternative:Magnum Rings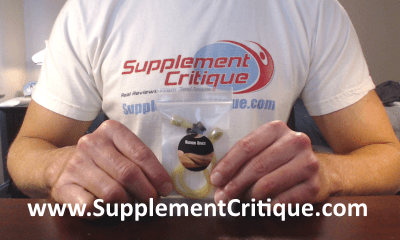 Magnum Rings are a VERY affordable option to getting both girth and length gains, at a fraction of the price of the Bathmate or Phallosan Forte.
Click Here to see our full Magnum Rings review.
Want To REALLY Get Bigger?

Click Here To See Products That WORK!
Ask A Question
User Questions and Answers
No Questions Have Been Answered For This Article.