Dioxadren Review
By:
Rob Miller
Fact Checked On: 5-3-2018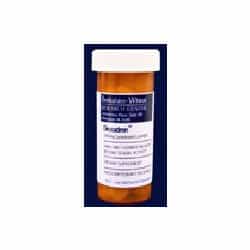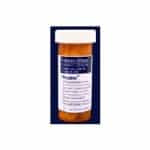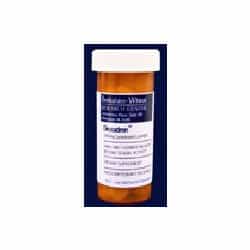 We all know that there are very few over the counter products that can compare with the effectiveness and potency of prescription formulas.

So, when we hear of a male enhancement compound that claims to have the same levels of effectiveness as some of the most popular prescription options, we take notice.

This is why we are providing an in-depth review of Dioxadren, which claims to provide the same strong erections and endurance as products like the big V.

We decided to check out the ingredients and the customer response to see if it did indeed work that well, and we also wanted to identify the best prices too.
How It Works and Ingredients
The first hurtle we hit with the Dioxadren product was the simple fact that the manufacturer keeps the formula and ingredients of the compound as a proprietary "secret".

Though they insist that the product is natural, they do not provide any further evidence about the ingredients.

Laboratory tests have determined that it is a compound which helps to reduce or even to shut down the functions of the Alpha-2 Andrenergic System.
It is this system that can periodically cutoff the blood flow to the penis.

Because Dioxadren interferes with the system, it allows a more substantial flow of blood to reach the tissue, and the manufacturer explained that it can actually allow up to a 500% increase in penile blood flow.

Again, however, they produced no documentation or clinical proof to support their claims.
All of this led us to the conclusion that, though the product does seem to work, the lack of evidence about ingredients is at best disconcerting, and at worst a bit dangerous.

Customers do need to know about possible interactions or problems, etc. but this is not possible when the ingredients are "top secret" and unpublished.
User Reviews and Side Effects
Clearly, we are already heading towards a "would not recommend" status, but we still want to post as much information about the customer and professional reviews available for the Dioxadren product.

First of all, we were happy to see that there is a money-back guarantee on this product.
When we looked at the customer response, however, things turned back towards a negative recommendation.

Terms like "didn't work for me", "not that great", and "wasn't very useful" were plentiful.

We also saw comments about disappointment, dizziness, and overstimulation.

None of this bodes well for a product without a homepage or website and without any published ingredients.
Where To Buy
When we came to the point of investigating purchase prices, we were very surprised.

A single bottle of Dioxadren (with 30 pills) averages around $52 each!The vendors still making it available do extend discounts for bulk purchases, but even then it would require an investment in 9 full bottles to get the lowest price currently available, which is $44. We found that HerbalShopCompany generally stocked the male enhancement products that were tough to find.
Recommendation
In the end, we would not recommend the Dioxadren product.It is too secretive about the ingredients, it presents a bit of a "false front" with its packaging designed to look like a prescription bottle, it doesn't deliver the results promised, and it is too expensive.

The lack of a website that gives updates or even basic information is a bit unnerving, and the generally negative feedback and commentaries from consumers also makes us hesitant to even recommend that someone "give it a try".
Until the manufacturer decides to release some basic information about the ingredients, it is simply foolish to take a medication that does act relatively quickly and which impacts such a serious set of organs as a man's reproductive system.
Top 3 Male EnhancementAffiliate Disclosure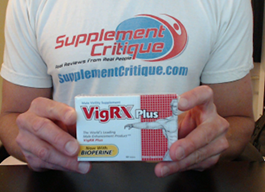 Out of the 100+ male enhancement products Ive tried, Vigrx Plus was the best.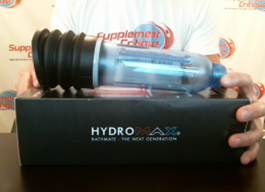 The Bathmate is a proven water-based vacuum pump that can help dramatically increase your size.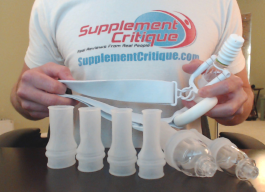 Phallosan Forte is a GREAT option for those looking to grow both length AND girth, permanently.
Honorable Mention/Inexpensive Alternative:Magnum Rings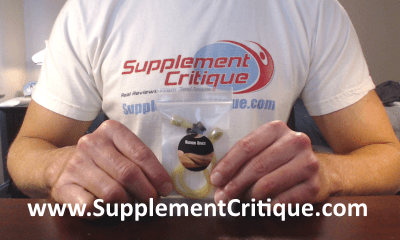 Magnum Rings are a VERY affordable option to getting both girth and length gains, at a fraction of the price of the Bathmate or Phallosan Forte.
Click Here to see our full Magnum Rings review.
Want To REALLY Get Bigger?

Click Here To See Products That WORK!
Ask A Question
User Questions and Answers
No Questions Have Been Answered For This Article.