Epozine O2 Review
By:
Rob Miller
Fact Checked On: 4-27-2013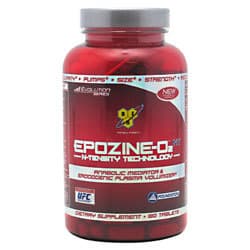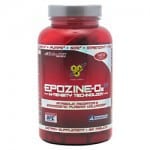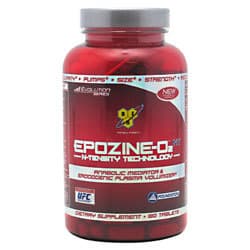 What do you want from a workout supplement?

This is the first thing you need to ask yourself before making a choice.

Having goals is the primary method for success where bodybuilding or any sort of athletic activity is concerned.

We are often on the lookout for anything claiming to offer a good array of benefits, and that is why we were interested in the EPOZINE O2 product from BSN.

It claimed to help bodybuilders to enhance their muscle density, elevate oxygen, expand plasma, increase their working capacity, and enjoy a speedy recovery.

We knew we had to investigate the ingredients and formulation of this supplement if we wanted to validate such claims, and we also wanted to see what the athletes were saying too.
How It Works And Ingredients
A look at the list of ingredients in any bottle of EPOZINE O2 makes it abundantly clear that one of the first goals of this compound is to boost NO (nitric oxide) production.

What is impressive is that the manufacturer has designed a formula that also allows for the materials to be time released, for ATP (one of the body's main sources of energy) to be used most effectively, and for red blood cells to function in a supportive manner.

Clearly, the ingredients do demonstrate a skillful use of chemical interactions in the body, and a good method for encouraging them to create optimal results.
The special formulation includes the Insulino-Mimetic Matrix, Anabolic Red Mass Interfusion, Oxygen Capacity Composite, Myogenic Endura Shot, Controlled Release Technology & Support System, and the Nitric Oxide Matrix.

Some of the blends contain a remarkable number of all-natural ingredients, and most contain the materials that a knowledgeable bodybuilder would expect to find in order to generate the best results.
Customer Reviews and Feedback
Clearly, the proof of whether EPOZINE O2 delivered its long list of guarantees would be found in positive consumer reviews.

One of the very first comments we discovered was from a person with a vasospasm condition – circulatory problem – and how this product really did encourage blood flow and resolve a lot of the issues.

Clearly, this means that the product's claims to increase oxygen uptake, red blood cell production, and to promote vascularity were true.

Those who commented on it as a muscle building supplement also gave the product a consistent "thumbs up".
Side Effects
Some unusual side effects were noted in a few of the reviews, however, and we do think that it is important to make note of them as well.

One consumer said that they felt a bit annoyed and parched during their first few weeks of use.

Another simply stated that a vasodilator was a bit too much for their tolerance.

Because supplements tend to accumulate in the blood stream, it is important to note if you are experiencing any negative effects early in the process, and to consider ceasing to use a product if it is having an impact on your moods or other bodily functions.
Where To Buy
The cost of EPOZINE O2 is not at all prohibitive.

It comes in containers of 180 tablets, meaning that there are sixty servings in each canister.

Because the recommended dosage is nine tablets per day, a single canister lasts around 20 days.

The current price for a container runs between $38 and $45 respectively.The best price is currently through AllStarHealth.com which sells EPOZINE O2 for $38 with a flat shipping fee.
Overall
We believe that EPOZINE O2 is a good product for those who are already into a steady workout routine, but who may need to enhance the effects of any NO programs.This is a good choice for those hoping to increase NO production and plasma production in order to gain more muscle mass or to begin recovering faster from intense workouts.
Top 3 Pre WorkoutAffiliate Disclosure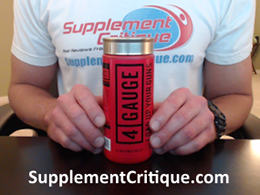 4 Gauge is a brand new pre workout that kicks in FAST and will rev up your workouts.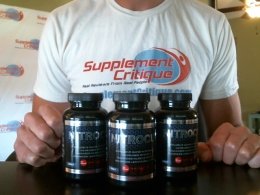 Nitrocut is a VERY effective pre workout supplement for a variety of reasons, see why here.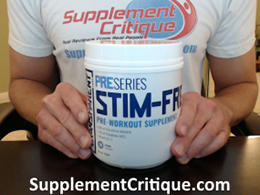 If you're looking for a stim-free pre workout, add Transparent stim-free to your list!
Want To Really Get Ripped?

Click Here To Download My FREE "Get Ripped" Ebook!
Ask A Question
User Questions and Answers
No Questions Have Been Answered For This Article.