Horny Goat Weed…a funny name for an herb that deals with the serious issue of sexual dysfunction. Although the name has made it the butt of many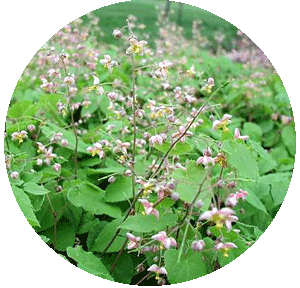 jokes, this herbaceous plant has become a mainstay in many sexual enhancement products. Does it really work to overcome erectile dysfunction, premature ejaculation, suppressed libido, and other sexually related problems? Let's take a closer look.
The History of Horny Goat Weed
Horny goat weed's botanical name is epimedium. It's also known as Yin Yang Huo, bishop's hat, and rowdy lamb herb. It is native to China, Persia, and the Mediterranean. This flowering plant has been used to treat sexual dysfunction for more than 2,000 years in China.
Legend says that horny goat weed first came into use for humans after a goat herder noticed that the animals became more sexually active after snacking on this plant. Now you can see that the nickname horny goat weed is self-explanatory.
How Horny Goat Weed Works
When the Chinese began using horny goat weed to treat sexual dysfunction 2,000 years ago, they didn't understand what made it work; they just knew it did. Today we have a scientific explanation why this little plant is capable of improving sexual function in both men and women.
We know that one of the main components of horny goat weed is a substance called icarin. Icarin raises the body's level of nitric oxide, which relaxes smooth muscles such as those found in the genitals and allows increased blood flow to the region. It also inhibits the activity of PDE-5, a substance which makes it more difficult to achieve and sustain erections. Epimedium actually works similarly to the chemicals found in Viagra.
Other components of horny goat weed are flavonoids, sterols, and magnaflorine.

It is believed that these elements have a variety of influences on sexual biochemistry, including enhancing neurotransmitters in the brain that effect arousal levels and emotions.
When horny goat weed is combined with other aphrodisiac-like herbs, the effect is even more powerful.
Other Uses for Horny Goat Weed
Horny goat weed has other medicinal uses besides improving sexual function. It is believed that it effectively relieves many of the uncomfortable symptoms of menopause and helps decrease the effects of osteoporosis. Horny goat weed has also proven helpful in the treatment of joint, kidney, liver, and back disorders.

It has been used to treat osteoarthritis, high blood pressure, memory loss, mental and physical fatigue, and several other conditions.
Horny Goat Weed Side Effects
In China, where epimedium has been used for centuries, there have been no reported side effects other than an increased desire for sexual activity. In the United States, some physicians have expressed concern that long-term use of horny goat weed could lower blood pressure in those who already have hypotension. There is also concern that this herb could prove unsafe to unborn children or nursing babies. If you have any concerns about using horny goat weed, talk to your physician before you start taking it.
Horny goat weed is one of the oldest, most effective, and safest aphrodisiacs available today. It is found in many products designed to enhance sexual function and pleasure in both men and women. If you are considering trying a sexual enhancement supplement, look for horny goat weed or epimedium on the label.
Top 3 Male EnhancementAffiliate Disclosure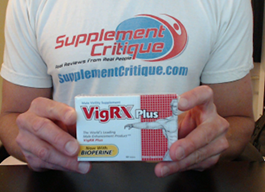 Out of the 100+ male enhancement products Ive tried, Vigrx Plus was the best.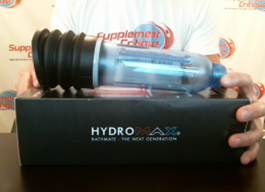 The Bathmate is a proven water-based vacuum pump that can help dramatically increase your size.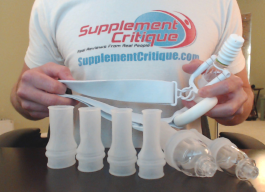 Phallosan Forte is a GREAT option for those looking to grow both length AND girth, permanently.
Honorable Mention/Inexpensive Alternative:Magnum Rings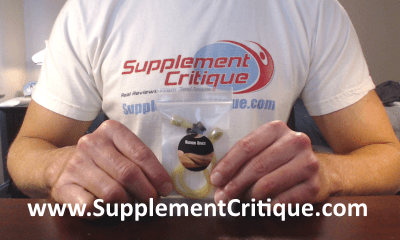 Magnum Rings are a VERY affordable option to getting both girth and length gains, at a fraction of the price of the Bathmate or Phallosan Forte.
Click Here to see our full Magnum Rings review.
2 Star User Reviews

3.0 out of 5 Stars (1 Reviews)
Have you used this supplement?
There Are no 2 Star User Reviews
Want To REALLY Get Bigger?

Click Here To See Products That WORK!
Ask A Question
User Questions and Answers
---

How many do I take a day? -Fred

According to WebMD, at this point, too little research has been done to know what an effective dose of Horny Goat Weed would be.- Rob
Was this question helpful to you?
6 out of 7 people found this question helpful.
ASK A NEW QUESTION
---

Does this product cure premature ejaculation -Clive

There's no conclusive evidence that it does, but it could provide some help.- Rob
Was this question helpful to you?
0 out of 2 people found this question helpful.
ASK A NEW QUESTION