Dr H Rejoint Review – The CURE for Intermittent Pain?
By:
Rob Miller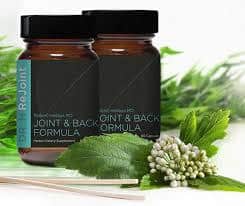 Contents
What Is Dr H Rejoint
Tharlax RX Ingredients
How To Use Dr H Rejoint
Clinical Studies
Dr H Rejoint Reviews
Where to Buy
Dr H Rejoint Pros and Cons
Dr H Rejoint – The Bottom Line
In 2016, almost 15 million adults in the United States claimed to suffer with severe joint pain.

If you can count yourself among them, you've probably tried several so-called solutions and always end up coming back to taking Tylenol, Advil, or Alleve several times a day… because little else has had a lasting benefit.
Yet every time a new product comes along, you try it with high hopes that this will finally be the one.

It's with that spirit in mind that today we're looking at a joint supplement called Dr H Rejoint.
What Is Dr H Rejoint?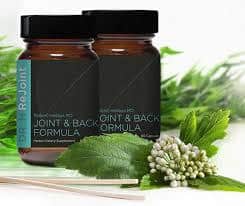 Dr H Rejoint is an herbal supplement formulated by Dr. Robert Hedaya, Clinical Professor at the Georgetown University School of Medicine.

He created it specifically for people dealing with intermittent pain in their muscles, joints, or backs, and he did it in response to his own recurring intermittent pain following an incident while riding his bike.
According to the information provided at the official website, Dr H Rejoint is able to prevent occasional pain before it starts as well as relieve it once it does, and it does all this with few to no side effects while supporting the healthy functioning of muscles, joints, and backs.
Dr H Rejoint Ingredients
The all natural Dr H Rejoint formula consists of 5 herbal ingredients.

I have to admit, when I first saw the list, I was immediately skeptical as none of them are particularly well known as pain relievers.

But after reading about their benefits, maybe we've been missing something all along:
Boswellia Serrata which has been shown in three clinical tests to reduce intermittent pain and support healthy joints, mainly by controlling and reducing inflammation.
Horsetail Leaf Powder which contains Silica to aid with building bone and tissue.

One recent study showed its potential benefits to reducing intermittent pain.
Nettle Leaf Powder which has long been used topically to treat pain, with emerging studies showing that it may work when ingested as well.
Garlic Bulb Powder (Odorless) which contains a substance called diallyl disulphide which blocks a particular enzyme that can break down the cartilage in your joints.
Celery Seed Powder which has been shown in animal studies to increase Uric Acid, which supports joint health and increases comfort.
How To Use Dr H Rejoint
As a preventative measure, you are instructed to take Dr H Rejoint every day.

For the first bottle, take 2 capsules twice per day, once during breakfast and once during dinner.

After the first month, you can try lowering your dose to 2 or 3 total capsules per day.

This lower dose works for many, though some find it better to continue to use 4 capsules per day.
In the event of needing to take 4 capsules a day, you are going to go through your supply faster which can of course be more costly, but sometimes that is just the way it goes and beggars can't be choosers.
Many users feel relief shortly after the first dose.

Others start to feel better in 2 to 5 days.
Clinical Studies
The truth is most herbal supplements are not backed up by clinical evidence, but Dr H Rejoint is an exception.

Dr. Hedaya has conducted a pilot study on his formula, and you can see the results here.
By using Dr H Rejoint, subjects who'd been experiencing pain for at least 4 months with no relief from conventional remedies reported having significantly less pain 2 weeks into the study.
Dr H Rejoint Reviews
The Dr H Rejoint website provides plenty of glowing testimonials, but I don't tend to put a lot of faith in reviews provided by the company that sells a product.

Luckily, it has also been sold on Amazon, which provides another, more independent source of reviews.
At this time, there are only 3 customer reviews for Dr H Rejoint on Amazon.com, but they're all extremely favorable.

Here's an example:

You may have heard that some Amazon reviews are fake, paid for by the companies that make and/or sell the products.

We have an expose about this subject you can read here: How To Spot a Fake Supplement Review on Amazon
In this case, thought the review are very positive, they don't show signs of being fake.
Where to Buy
If you're interested in trying Dr H Rejoint, you won't find it in stores, bu you may have a couple options.

It's available through the official Dr H Rejoint website and it may be sold through Amazon as well.

At this time, however, Amazon states that it's "currently unavailable".
At the website, a single small bottle of 30 capsules sells for $49.99.This bottle will last about a week at the recommended starter dose of 4 capsules per day.

A large bottle of 60 capsules, will last you 2 weeks at the recommended starter dose, and up to a month if you can get away with 2 capsules per day costs $79.99.
There is a 30 day money back guarantee, but you are required to return the used bottle to obtain your full refund.
Dr H Rejoint Pros and Cons
Advantages of Dr H Rejoint
The ingredients and the formula have both been clinically tested.
Customer reviews are very favorable.
The ingredients are all natural with few to no side effects reported.
There's a money back guarantee.
Disadvantages of Dr H Rejoint
It can get very expensive if you use the full dose – you may need up to 2 large bottles per month, which would cost $160.
Dr H Rejoint – The Bottom Line
Given the clinical testing and the great customer feedback, If you're suffering with chronic and/or intermittent pain, Dr H Rejoint is worth giving a try.It's expensive, but if it truly can give you the relief you've been searching for, it may be worth that much and more to you.

If you do get a chance to try it out, be sure to come back and let us know how it worked out for you.
It has a good enough track record and impressive enough formula to suggest that trying it out will at the very least have some amount of good effects and for the most part I would expect it to at least deliver on some of its promises.
Either way, with a money back guarantee, I would say it is worth it.
Have You Used Dr H Rejoint?

Leave Your Review Below!
Top 3 Joint HealthAffiliate Disclosure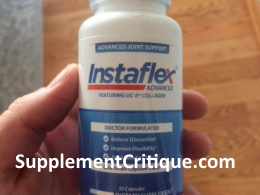 Instaflex Advanced is our #1 rated joint relief formula for a variety of reasons, learn why here.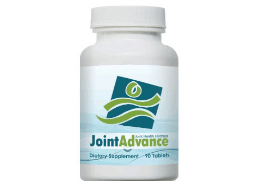 Joint Advance is an effective joint pain reliever, check out our review here.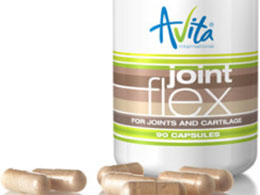 Joint Flex uses all natural ingredients to help you manage joint and muscle pain without drugs.
User Reviews

5.0 out of 5 Stars (1 Reviews)
Have you used this supplement?
Best product I have ever used ! All natural.
By
Christine

,
Nov 9, 2019


In Short:

I would recommend this to a friend.
I tried this product on the recommendation of my Chiropractor. She said it was worth a try. I truly have been amazed. I have had neck px following an accident 3 years ago and other joints with general arthritic changes, but I was unable to work out ( I am 56 and have been very active). I felt a reduction in pain immediately and it continued to improve. I only took 2/day. At one point I was completely pan free (amazing!), and was able to work out. When I stopped the supplement , the pain did slowly return but not to the same extent and I began the supplement again. I am a PT and do a lot of lifting at work .
Also ,my 22 yo son took it after a particularly tough work out and noticed a significant decrease in his soreness .
The only contraindication noted on the website was not to take with blood thinners

Was this review helpful to you?

---
Ask A Question
User Questions and Answers
No Questions Have Been Answered For This Article.