Erectol Review – Too Good To Be True?
By:
Rob Miller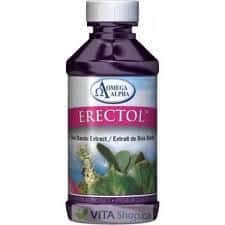 Erectol Overview
With so many men suffering from different degrees of erectile dysfunction, or just wanting to improve performance and increase pleasure for themselves and their partners, the male performance enhancement industry has exploded. The lure of better erections without the side effects of prescription medications is powerful. There are literally thousands of natural herbal products to choose from. Unfortunately, when a market is created and grows as quickly as this one, you are bound to attract some shady players into the fray.
Erectol was a product made by Selmedica Healthcare. It was an all natural supplement pill designed to be taken regularly over time improve erection and sexual performance. Unfortunately, the company turned out to be just an internet fraud, and has since gone out of business. In fact, the owner was arrested and is now serving jail time.
For many people, that put a sour taste in their mouth on anything related to that particular question whatsoever, but alas it has popped up again in a different way.
Since then, the product has been completely reformulated by a Canadian company, Omega Alpha. In fact, the only thing that's the same is the name. What used to be a pill is now a tonic. What used to be a daily supplement is now a solution that you take as needed for erectile dysfunction. So let's take a look at what's in this new formulation.
Erectol Ingredients and How They Work
Erectol is basically a one-ingredient tonic. It is made of Bois Bande extract, also known as Roupala Montana. They say it is well-known in South America and legendary as an aphrodisiac. Some resources say that Bios Bande not only increases desire, but also increases penis size, improves performance, and delays ejaculation.
Erectolis simply 100 grams of Bios Bande in a solution of 20% grain alcohol. The directions are to take 2–3 tablespoons 1 hour before sexual activity for increased libido and stronger erections.
Erectol Pros and Cons
Before making a decision on any purchase, it's helpful to compare the advantages and disadvantages you're likely to find.
Pros
There are no known side effects
Cons
The scandal surrounding the product and its former company detracts from its credibility
It doesn't contain any of the ingredients commonly found in performance enhancing supplements.
It's not widely available.
There are no customer reviews to help determine whether or not Erectol is effective.
Where to Buy
Curiously, the Omega Alpha website does not offer its products for sale. Instead, they have a reseller locator pointing you to websites that do sell their products. Erectol can be found at healthboosters.com for $20 plus $9 for shipping. There is also a brick and mortar store locator for Canadian customers.
Conclusion
If an internet search for Erectol is what led you here, you were probably looking for the old Erectol. Currently, the mix of old and new information on the internet is quite confusing. But as far as we can tell, the old pill form is no longer available, and the only thing you can get is the Bios Bande tonic. As it doesn't seem to be an all around performance enhancement supplement with all the best ingredients we've come to expect, we would recommend that you skip this one and continue on with your search.
I can understand how the confusing cloud of misinformation surround Erectol can be misleading and non conducive to deciding whether or not it is the right supplement for you, but I would personally recommend that you err on the side that it is not.
Have You Used Erectol? Leave Your Review Below!
Top 3 Male EnhancementAffiliate Disclosure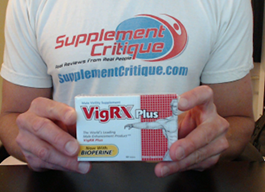 Out of the 100+ male enhancement products Ive tried, Vigrx Plus was the best.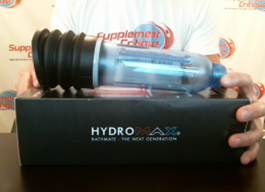 The Bathmate is a proven water-based vacuum pump that can help dramatically increase your size.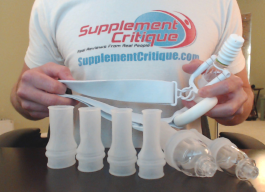 Phallosan Forte is a GREAT option for those looking to grow both length AND girth, permanently.
Honorable Mention/Inexpensive Alternative:Magnum Rings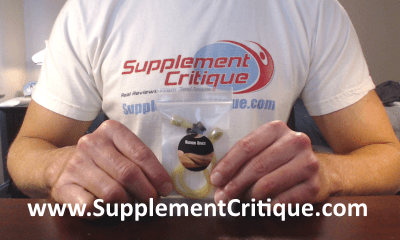 Magnum Rings are a VERY affordable option to getting both girth and length gains, at a fraction of the price of the Bathmate or Phallosan Forte.
Click Here to see our full Magnum Rings review.
User Reviews

5.0 out of 5 Stars (1 Reviews)
Have you used this supplement?
Love it. Hard erection, ejacualeted when I wanted, big orgasm...both times.did it twice in an hour. Great orgasm both times.

Was this review helpful to you?
4 out of 5 people found this review helpful.
---
Want To REALLY Get Bigger?

Click Here To See Products That WORK!
Ask A Question
User Questions and Answers
---

My question is how long does it last for & does it always work? -Christopher

The Erectol we talk about in this review is no longer available. The new Erectol is a liquid made to ease stress and anxiety that may lead to erectile disfunction.  I have not tried it, but I wouldn't recommend it as a strong choice for male performance enhancement. Check out VigRx Plus instead: https://www.supplementcritique.com/vigrx-plus-review/- Rob
Was this question helpful to you?
1 out of 1 people found this question helpful.
ASK A NEW QUESTION