Extenze HT Review – Breakthrough Formula?
By:
Rob Miller
Fact Checked On: 7-9-2014
Extenze HT Overview
Extenze is one of the most famous names in the male enhancement supplement industry.

It's got commercials on television, radio, and the internet, you can buy it in stores, and probably more than any other choice out there, people know its name.

So when we found out that they also make a natural testosterone booster called Extenze HT, we knew we had to check it out.
One of the first thing we notice was that beside sharing the same name, there seems to be very little connection drawn between the two supplements.

For some reason or other, it appears as though the people at Extenze would rather keep the products separate.

I'm not sure why they've made this choice, but it does seem as though they have.

Anyhow, the promises you get from Extenze HT are that your testosterone levels will be increased naturally, you'll gain and retain more muscle mass, and you'll have more energy and stamina to get you through anything.
Extenze HT Ingredients and How They Work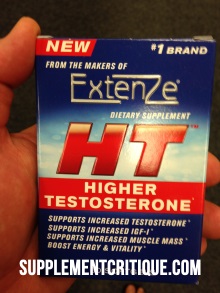 I was a little surprised when I looked at the Extenze HT label and didn't see the usual testosterone booster suspects.

This isn't necessarily a bad thing though. It all depends on what works.

Here's what's inside Extenze HT:
Gamma Aminobutyric Acid (GABA) which blocks particular neurotransmitters in the brain to reduce stress and improve mood.

It has not been shown to increase natural testosterone levels.
Pregnenolone which fights fatigue and helps you gain energy.

It can also improve the body's ability to handle stressful situations.

It can also be a precursor to testosterone.
DHEA is another precursor to testosterone and may be converted to it.
Fish Oil which is rich in fatty acids for better cardiovascular and brain health.
What's nice about Extenze HT is that you only have to take one pill a day.

The recommended use is in the morning, presumably when you take your multivitamin or other daily medication.
Extenze HT Pros and Cons
Advantages of Extenze HT
You only have to take one pill per day.
It's widely available, and you can get it in stores.
Disadvantages of Extenze HT
The only Extenze HT reviews from customers I was able to find were negative and came from unhappy customers who said it did nothing.
The ingredients don't really seem to support testosterone production.
Where to Buy
You can purchase Extenze HTat GNC, CVS, and Walgreens as well as through online marketplaces.

A 1 month supply generally sells for about $30.
Conclusion
I'm having a hard time finding a reason to recommend using Extenze HT.The ingredients are unusual for a testosterone booster, and they don't seem like an improvement on the standard fare.

I would go with one of your other options.
Have You Used Extenze HT?

Leave Your Review Below!
Top 3 Testosterone BoostersAffiliate Disclosure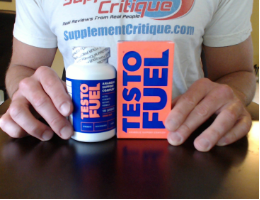 Testofuel is the most effective testosterone boosting supplement on the market that i've tested.

It uses a unique blend of effective testosterone boosting ingredients that will help transform your life.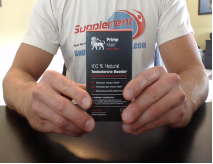 Prime Male is a VERY close 2nd to Testofuel, but contains ingredients to help older men. See why we recommend Prime Male for guys aged 40+, as well as my personal results.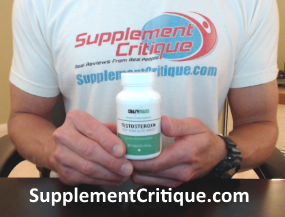 Testoroxyn uses DHEA and other ingredients to help boost free testosterone. See how Testoroxyn is different from Testofuel and Prime Male, as well as my personal results.
How People Found This Review:
and extenze ht
Check Out My Top Choice For T Boosters - Testofuel

Click Here To Read My Review
Ask A Question
User Questions and Answers
No Questions Have Been Answered For This Article.