1.  What is Extreme Fit 180?
Ok, let's say you're someone who feels like you eat a pretty healthy diet and you work out regularly, but you feel like you're not getting the results you want.
Maybe you're fit, but not as fit as you feel like you ideally want to be.

You might be someone who would try Extreme Fit 180. This product isn't necessarily a magic weight loss pill, but it does claim to provide that extra boost some of us need when our diet and workouts have reached a plateau.
So What Makes It Different?
Extreme Fit 180 is marketed as being able to help people eliminate unwanted fat.

It may also help suppress appetite and detox the digestive system, according to the makers.
What are the specific claims?
Helps people lose three times more weight than they would with diet and exercise alone
Helps maintain lean muscle mass
Increases serotonin levels to promote better sleep and mood as well as reducing appetite
Helps the body convert fat into glycogen, which helps prevent fat storage in the body
2.  Extreme Fit 180 Ingredients
The ingredients in these pills are described as being all natural and "pharmaceutical-grade."
The primary ingredient is something called Garcinia Cambogia Extract 60% HCA.
If you haven't heard of this specific ingredient yet, then you likely haven't been searching for a fat burner for very long.
You'll find this ingredient in literally 100's of weight loss pills and fat burners, including Phenocal, Evlution Nutrition Lean Mode, and IT Works Fat Fighters.
What's Garcinia Cambogia?
Garcinia Cambogia is a tropical fruit, and it's included in a lot of supplements marketed as ways to help people lose weight.
The claims related to Garcinia Cambogia as a weight loss supplement indicate it can help:
Block the body from making fat
Reduce appetite.
The theory is also that it can lower blood sugar and cholesterol levels, or at least help them stay under control.
How does it do this?
The active ingredient in Garcinia Cambogia is something called hydroxycitric acid or HCA. HCA blocks something called citrate lyase, which is used to make fat by the body.
A possible added benefit of HCA is that it raises serotonin in the brain, which is a feel-good chemical.

Higher serotonin levels can help reduce appetite.
So, while Garcinia Cambogia may be something that has a lot of hype surrounding it, does it live up to it?
Maybe not.
Studies Regarding Garcinia Cambogia
The Journal of Obesity found that people who took Garcinia Cambogia lost around two pounds more than people who didn't take it during a study.

Even with that minimal weight loss, the reviewers of the study weren't sure if it could be attributed to the supplement or not.
Does that mean the HCA enzyme in Garcinia Cambogia can't help you lose weight?

No, but there needs to be more research on it.
Along with the Journal of Obesity study, other human studies have shown similar results.

Garcinia cambogia can potentially help people lose small-to-modest amounts of weight. Across multiple human trials, the weight loss has been around two pounds more than a placebo, with study time ranging from 2 to 12 weeks.
There have been some studies, however, that have shown no effects on weight loss between people that took Garcinia Cambogia and those people that didn't.
As far as blood sugar and cholesterol, Garcinia Cambogia and the HCA enzyme may actually be pretty helpful in these areas.

Garcinia Cambogia may have some anti-diabetic effects, and may even help prevent stomach ulcers and damage to the digestive system.
Another ingredient in this product is potassium.

According to the makers of Extreme Fit 180, potassium is included to help with the absorption of the Garcinia Cambogia.

Potassium also has its own potential health benefits such as helping stabilize blood pressure and for removing fat from cells.
3.  How To Use It
If you opt to use Extreme Fat 180, you should take two capsules a day.

The capsules should be taken together, on an empty stomach.

Instructions indicate the supplement should be taken 30-60 minutes before your main meal of the day, with water.
The makers of Extreme Fit 180 recommend it be used along with some of their other products for best results like their colon cleanse.
People who use Extreme Fit 180 are also advised to combine it with a healthy diet and exercise if they want to see significant results.
4.  Extreme Fit 180 Side Effects
The main, active ingredient in Extreme Fit 180 can have potential side effects.

First, users should be aware that this product hasn't been tested by the FDA.
Garcinia Cambogia may also have some serious side effects.

The Primary Care Companion medical journal highlighted some research showing the use of Garcinia Cambogia has been linked to mania, which is a psychiatric condition.

Symptoms of mania can include delusions, euphoria, and overexcitement.
The risk of serious psychiatric side effects is likely higher in users with a previous history of certain disorders, but there have been some people who have shown signs of mania after using Garcinia Cambogia even with no previous history of psychiatric illness.

It should be noted that this is a very rare side effect, but a severe one.
There have also been reports of serious liver problems in people who take Garcinia, although more research needs to be done to determine if this supplement is the reason for these problems.

People with existing liver disease are warned against using Garcinia.
5.  Where Can You Buy Extreme Fit 180?
You can buy Extreme Fit 180 online from major retailers like Walmart. It's also available on Amazon.

When buying it on Amazon, it's eligible for Prime shipping from some retailers, and there are also promotions that can be used for a discount on the product.

Some third-party retailers that may sell Extreme Fit 180.
The current price on Amazon from the Prime retailer is $32.97.
If someone purchases it on Walmart.com, the price is a little bit lower right now than on Amazon, but without the Prime Shipping.
6.  Does Extreme Fit 180 Work?
So what do the reviews say?We went straight to one of the best review resources, which is Amazon.

The average star-rating from customers who purchased this product on Amazon was 3LEAN--5. Not horrible, but also not great.
Around 29% of customer reviews gave Extreme Fit 180 a 1-star review.

At the same time, 52% gave it five stars, and 13% gave it a 4-star rating.

It seems like one of those love it or hate it products.
Some people said that they lost weight and fat using Extreme Fit 180, and they also felt other desirable effects such as better sleep when using it.

Other positive reviews say that users notice an increase in their energy levels when they use Extreme Fit 180 and that they felt like they had a reduced appetite while on it.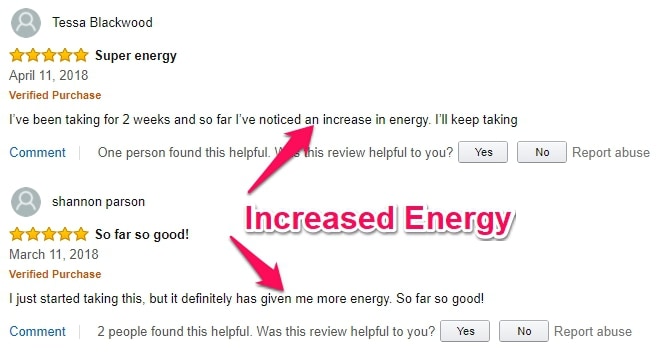 The favorable reviewers also said they didn't feel jittery or sick when using it for the most part, and some reviewers said they lost a couple of pounds while only using it for two weeks.
Some reviewers also pointed out that they felt it had good effects for them, but that they were using it in conjunction with diet and exercise to lose weight and not using the product on its own.
On the other hand, the negative reviews for Extreme Fit 180 mostly say that the supplement had absolutely no effect.

Some people describe it as not only ineffective but something they want a refund for.
A few negative reviews even said the user gained weight while on the product.
Overall, the reviews are highly mixed not just on Amazon, but on other websites as well.

Some people say it's a great product that boosts energy and promotes weight loss, while others say it does absolutely nothing.
7.  Should You Try Extreme Fit 180?
Ok, so what does all the information about Extreme Fit 180 come down to?

Should you try it or not?
First, what are the benefits?
Extreme Fit 180 might help people lose a few pounds, especially if they're also dieting and exercising.

The main active ingredient, Garcinia Cambogia, has been shown in some studies to promote modest weight loss.
Extreme Fit 180 may help reduce appetite and boost mood because of the effects on serotonin.
There's also the potential this product can create positive improvements regarding blood sugar and cholesterol levels.
Now, what are the downsides?
First, the research on garcinia seems to indicate that while modest weight loss of a few pounds is possible, there is also a chance this supplement doesn't help people lose any weight at all.
There are studies showing garcinia as ineffective for weight loss.

Along with general studies on Garcinia, a significant number of customer reviews indicate the product isn't very effective.
There could also be potential severe side effects using Extreme Fit 180 because of the garcinia.
Garcinia Cambogia has the risk of rare but severe side effects including mania and liver damage.
There may be supplements on the market that are better for weight loss and reducing fat without the side effects possible with Garcinia Cambogia.

If you are planning to use a supplement like Extreme Fit 180 with Garcinia Cambogia, it can be a good idea to speak with your doctor first, especially if you have a history of psychiatric illnesses or liver impairment.
Have You Used Extreme Fit 180?  Leave Your Review Below!
Top 3 Fat BurnersAffiliate Disclosure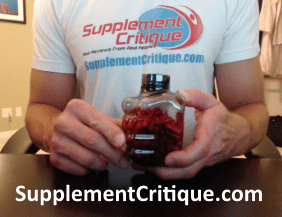 Instant Knockout is actually a new fat burning supplement I just came across, and got great results.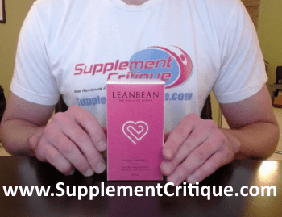 LeanBean Female Fat Burner is the BEST fat burner for women we\'ve ever tested.

Read our review here.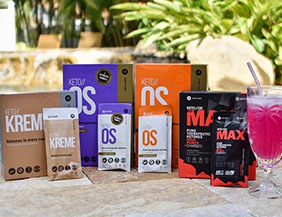 Biohacks your body into instant ketosis to burn fat instead of carbs.

Weight loss, energy, focus, anti-inflammatory, anti-aging.
Ask A Question
User Questions and Answers
---

Extreme Fit 180 gluten free? -Christi

I don't know. You'll have to check with the company directly.- Rob
Was this question helpful to you?

ASK A NEW QUESTION
---

Hi I got the 2 botel one the extreme fit180 and I got extreme cleanse master blend how to use the both pleas -Najah

The instructions for Extreme Fit 180 say to take 2 capsules a day, at once, on an empty stomach, ideally 30-60 minutes before your main meal of the day, with water. For Extreme Cleanse Master Blend, take one (1) or two (2) capsules at bedtime with 8 ounces of water. Start with one (1) capsule at bedtime for the first 3-4 days or as directed by a healthcare professional.- Rob
Was this question helpful to you?

ASK A NEW QUESTION
---