Fast Flow Male Enhancement Review: Does It Really Work?
By:
Rob Miller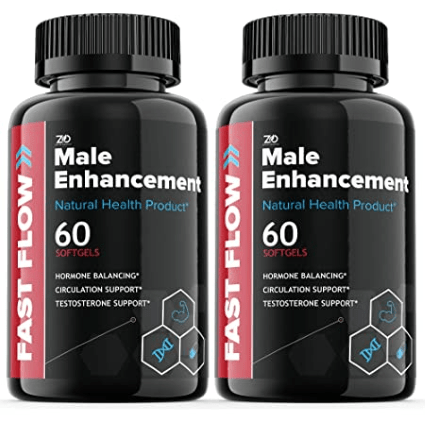 Older men and others who struggle with erectile dysfunction or low sexual libido from all over have looked into male enhancement products and have typically been disappointed.
While nearly all of these products claim their recipe of all natural ingredients is the proven formula to facilitate sexual growth, most have been proven to be scams and good reviews vary from story to story.
Despite this, male enhancement products have seen somewhat of a growth in popularity because of how easily they can market their product online and how discreetly someone can purchase and receive it in the mail.
For this article, we will review Fast Flow Male Enhancement which is a dietary supplement that claims to be the most powerful, all natural formula to improve male sexual health.
Throughout this review, we will go through what Fast Flow Male Enhancement is, how it works, a few ingredients found in this product, their potential side-effects, where you can buy this supplement, and if it is really worth your money.
Related Article– KSX Pills Review: Does This Testosterone Booster Work?
What Is Fast Flow Male Enhancement?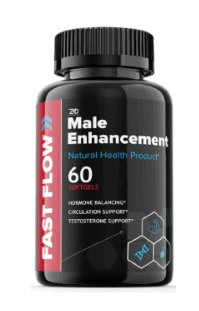 Fast Flow Male Enhancement is a supplement you take daily that claims to encourage sexual growth in males.
This supplement is said to contain only all natural ingredients with no GMOs that are a synergistic blend of ingredients that work towards penis growth.
How Does Fast Flow Work?
Fast Flow Male Enhancement claims to work by pushing the two chambers inside of the penis (known as corpus cavernosa) to huge thickness and density using their formula of ingredients.
Taking this product allows increased blood flow to the open spaces of these two chambers and then, this blood gets trapped and the major muscle found in these chambers contributes to a sustained erection.
What Are Fast Flow's Ingredients?
Fast Flow Male Enhancement's official website lists four natural ingredients that are included in the product and briefly describes their benefits. (Source)
I am unsure if this is the full ingredients list but it is highly doubtful that these four ingredients make up the entirety of this product, other review sites have listed other ingredients included in this product.
Saw Palmetto
Saw palmetto is produced from fruit growing trees and is actually fairly commonly used in hospitals to prevent complications from prostate surgery.
While some of the effects of saw palmetto are proven to be medically beneficial, there is little evidence that proves it is effective for increasing sexual libido and revitalizing testosterone levels.
This natural medicine works by shrinking the inner lining near the prostate that places pressure on tubes that urine flows through.
Its effectiveness for lessening complications during a certain type of prostate surgery is fairly credible but it is encouraged that you should stop taking this two weeks before surgery because it may increase bleeding during the procedure. (Source)
L-Arginine
This ingredient in Fast Flow Male Enhancement is an amino acid that is produced naturally inside of your body and it aids many different bodily functions such as your immune system, kidney functions, ability to heal wounds, and some hormone functions.
L-arginine is also known as simply just arginine and it has grown fairly popular in the world of supplements as a way to improve your heart's health.
However, this supplement should only be taken for a short period of time (only a few months) and there have been some studies that say long-term use may actually be harmful to your heart's health.
The recommended beginning supplement of L-arginine is 1200mg a day, although, there are plenty of factors that could alter this recommendation because your body produces enough L-arginine naturally. (Source)
Tribulus Terrestris
Tribulus Terrestris is known as a plant that grows fruit which is occasionally used as an herbal medicine that can relieve chest pain.
It is rumored that taking this as a supplement can increase athletic performance and even sexual libido but there is little scientific evidence that proves these claims.
There is no recommended dosage for this extract as it depends on many factors such as your age, other health conditions, and whether you are taking any other medications.
For the most part, Tribulus Terrestris is meant to be used as a blood thinner, so if you take any medication for low blood pressure this supplement can be very risky to use especially over a long period of time. (Source)
Eurycoma Longifolia
Eurycoma longifolia is a tall evergreen shrub-tree which is mostly seen in Southeast Asia and is a protected species.
The bark and roots of this plant are used to make natural medicine to increase sexual desire and raise athletic performance but more evidence is needed to prove how effective it is for these uses.
For those that struggle with a decreased sexual desire, it is recommended that they take 300mg of this extract by mouth for three months.
While this is certainly the most promising of the ingredients, there seems to be somewhat of a lack of evidence as to whether or not this extract increases testosterone in males. (Source)
Related Article– Ultra Boost Juice Review: Does It Work?
Do These Ingredients Have Any Side-Effects?
Based on the four ingredients listed on Fast Flow Male Enhancement's website, these ingredients do not have any severe side-effects but there are some mild ones.
Arginine supplements are known to produce various side-effects in some people such as gout, abdominal pain, bloating, diarrhea, and it is possible to cause a bit of difficulty breathing for those who have asthma.
Saw palmetto also has a few known potential side-effects like vomiting, dizziness, nausea, headache, constipation, and diarrhea.
While these side-effects are fairly mild and do not occur in everyone that takes saw palmetto as a supplement, they are certainly still possible especially in higher doses.
Some side-effects for Tribulus Terrestris are insomnia and an upset stomach but, if used for a short period of time, this natural extract is fairly safe to take as a supplement.
There is not much information on Eurycoma Longifolia and so there are no known side-effects and it is relatively safe to take for up to nine months.
It is unknown whether or not side-effects will occur after long-term usage of Eurycoma Longifolia but it is not recommended you take this supplement for more than those nine months.
Does Fast Flow Male Enhancement Really Work?
From personal experience, I have no idea if Fast Flow Male Enhancement actually works and there are some positive reviews on the effectiveness of this product.
On the other hand, there is an Amazon page where a two pack of this product is available and more than half of the ratings are either three stars or below. (Source)
Some of the ingredients do hold promise in actually working for male enhancement but ingredients like L-Arginine and Tribulus Terrestris are seen in many other of these kinds of products and the scientific backing of them is highly questionable.
Where Can You Buy Fast Flow Pills?
Fast Flow Male Enhancement can be bought through their website or the Amazon page sourced in the previous section.
There is not a price listed on their website and the Amazon page sells a two pack for $30 which seems to be extremely cheap for a male enhancement product.
Pros +
Prescriptions for this product are not needed
Ingredients show promise and are all natural
Very cheap if bought through Amazon
Cons –
No price listed on official website
Very poor reviews on the Amazon page
More ingredients are likely not listed on the website and could be unhealthy to take
Possible that it does not work
Related Article– Savage Grow Plus Review: Does It Really Work?
Conclusion – Is It Worth Trying Fast Flow Male Enhancement?
What Fast Flow Male Enhancement has going for it are its accessibility and the ingredients listed do make a case for it to be effective, especially Eurycoma Longifolia.
However, one ingredient does not make the male enhancement product and if that extract was truly as effective as they claim, people would simply just use it rather than the recipe the Fast Flow Male Enhancement has come up with.
Also, their website raises a few red flags in that it does not show what price this product is until you fill out your personal information to buy the product.
Plus, there are no links to any official social media page despite it having a "follow us" banner at the bottom at the bottom of their website and an excerpt saying that they are "all over the internet".
All in all, what truly makes me doubt this product more than anything is how completely generic it is and how it hardly tries to separate itself from the sea of other male enhancement products that are marketed in the exact same way.
If I'm being completely honest, I believe that it actually uses some of the same exact stock images from competing male enhancement product websites on theirs.
Finally, at the top of their website it says there is a 100% money back guarantee but nothing that says how long that offer lasts or any other stipulations to it.
Top 3 Male EnhancementAffiliate Disclosure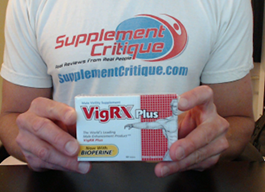 Out of the 100+ male enhancement products Ive tried, Vigrx Plus was the best.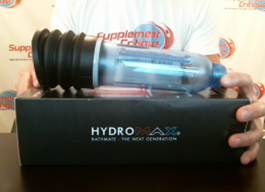 The Bathmate is a proven water-based vacuum pump that can help dramatically increase your size.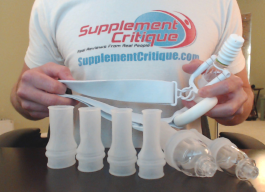 Phallosan Forte is a GREAT option for those looking to grow both length AND girth, permanently.
Honorable Mention/Inexpensive Alternative:Magnum Rings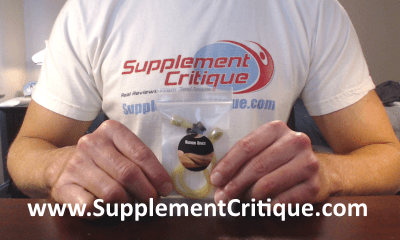 Magnum Rings are a VERY affordable option to getting both girth and length gains, at a fraction of the price of the Bathmate or Phallosan Forte.
Click Here to see our full Magnum Rings review.
User Reviews

1.0 out of 5 Stars (2 Reviews)
Have you used this supplement?
Total Crap
By
George

,
Feb 25, 2021


In Short:

I would NOT recommend this to a friend.
I tried this after seeing an advert about it supposedly being on Shark Tank. Well, after trying it out for a full month and seeing absolutely nothing in the way of results, I tossed the rest in the trash. Don't waste your money, it doesn't work!

Was this review helpful to you?
8 out of 8 people found this review helpful.
---
Absolute garbage
By
Brian

,
Mar 19, 2023


In Short:

I would NOT recommend this to a friend.
I purchased two of their junk products and neither one did anything, I called them and they said ( take our junk for a month) so I took their junk for a month and still nothing, so I sent the unused junk back for my 100% money back guarantee, guess what, that's junk too!

Was this review helpful to you?

---
Ask A Question
User Questions and Answers
No Questions Have Been Answered For This Article.