KSX Pills Review
By:
Rob Miller
Fact Checked On: 2-25-2021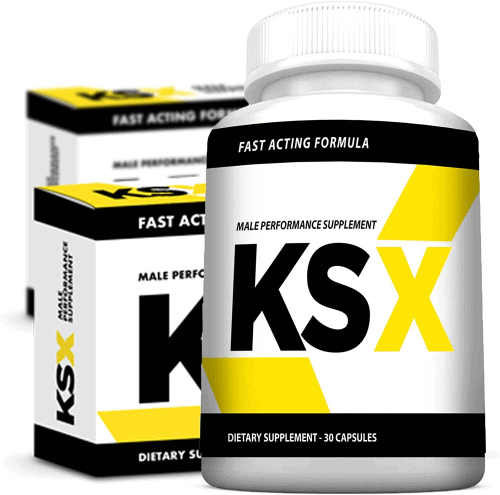 Men of all kinds have looked into the wide variety of sexual performance products out there and, now that you can purchase them more discreetly, they have grown quite a good bit in popularity.
Most of these products will claim, while most other products are scams and will be a waste of your money, their product has proven results and will absolutely help you get your sex drive back and better than ever before.
These products are typically most used by older men who have seen a dip in their sexual health and do not know what else to try to get back to how they were before their age began to affect their performance in bed.
For this review article, we will discuss KSX Pills which is a testosterone boosting supplement currently available online that has seemed to garner a fair amount of attention with 79 ratings on the product's Amazon page currently. (Source)
We will go through all the ins and outs of these pills including what they are, how they work, their ingredients and side-effects, their pros, cons, and if they are really worth your money at all.
Related Article– Ultra Boost Juice Review
What Are KSX Pills?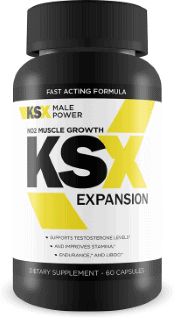 KSX Pills are a male-enhancement / testosterone boosting product that claims to help male sexual growth by giving them harder and longer lasting erections while also increasing sexual libido.
These pills are also claimed to be made from only all-natural ingredients with zero side-effects if they are taken in the recommended amount.
How Do KSX Pills Work?
KSX Pills are taken orally and twice per day according to an official review's guidelines on dosage. (Source)
The ingredients in these pills are meant to raise testosterone levels which, in turn, they claim will raise your sexual performance as well as your focus and cognitive skills.
What Are KSX Pills Ingredients?
KSX Pill's official website as well as the official review of the product (which are both sourced in the above sections) list a few of the main ingredients used for this product.
I could not find an official full ingredients list, so let's list and go through the ingredients given by the providers of the product and see what exactly they are composed of.
Saw Palmetto
This ingredient is made from fruit growing trees and is used in hospitals sometimes as a type of natural medicine that prevents complications from prostate surgery.
Saw palmetto is certainly used in professional medical environments for these kinds of purposes, but its effectiveness in male pattern baldness and improving sexual health is not well backed up by scientific study.
Few people that were given this medicine have suffered from pancreatic or liver damage but saw palmetto was not proven to be the direct cause and other factors could have been at hand in these complications.
This medicine is fairly well documented and safe to use but, as to how effective it is in boosting testosterone levels has yet to be proven. (Source)
L-Arginine
This KSX Pills ingredient is actually an amino acid that your body produces naturally that can aid all kinds of bodily functions such as, improving your kidney's performance, healing wounds, servicing your immune functions and hormone functions, and allowing your arteries to relax.
In the realm of supplements, it is better known as just arginine and has become fairly popular for improving your heart's health.
Although, some scientific studies have revealed that, if you take these supplements for an extended period of time, they may actually be harmful to your heart's overall health.
Because your body produces arginine naturally, there is not a recommended amount that doctors suggest you take as a supplement but some say 1200mg as a supplement is a good start. (Source)
Horny Goat Weed
A very popular ingredient in male enhancement products and testosterone boosters is horny goat weed, which originates as a Chinese herbal medicine used for erectile dysfunction and low sexual libido.
Other various ailments that horny goat weed users claim it helps with include high blood pressure, brittle bones, joint pain, fatigue, and plenty more.
However, the effectiveness of this substances varies greatly from person to person and there is hardly any scientific evidence that it is useful for any of these purposes. (Source)
Ginkgo Biloba
Also originating from China, ginkgo biloba is an herbal medicine that has been used for thousands of years to improve memory and other cognitive abilities.
The leaves of the ginkgo biloba are what is used as the supplement and can be used as an antioxidant or to improve blood flow to the brain.
There is some solid evidence that this medicine can be used to help with leg pain due to clogged arteries and other kinds of circulation issues.
It is relatively safe for adult men to take this supplement but there is no evidence that it boosts testosterone in any way and its effectiveness varies from case to case. (Source)
Muira Puama
Muira Puama is a bush that is native to the Amazon region in South America and its roots and wood are used to make medicine.
It is used for a wide variety of bodily issues such as erectile dysfunction, low sexual libido, and joint pain.
However, there is not enough evidence out there to prove muira puama's effectiveness for any of these conditions.
This supplement is also questionably safe to use for the short term in doses of 500 to 1050mg per day if taken by mouth.
Although, after a month of use, it is possible some adverse side-effects could occur as there is little evidence to show the effects of this supplement after long term use. (Source)
Related Article– Biogrowth Male Enhancement Review
Do These Ingredients Have Any Side-Effects?
Not all of these ingredients have harsh side-effects but some certainly do and others may have adverse side-effects if you plan to take them for a long period of time.
Arginine supplements have shown to possibly give you side-effects of ailments such as abdominal pain, diarrhea, bloating, gout, and it may cause more difficulty breathing for people who have asthma.
Saw palmetto has some possible side-effects but they are usually fairly mild such as dizziness, headache, nausea, constipation, diarrhea, or vomiting.
Horny goat weed's side effects might depend on the extract that you are taking and for how long you use it for but there can be some very rough side-effects.
In some cases, taking horny goat weed can cause dizziness, dry mouth, nosebleeds, vomiting, spasms, severe breathing problems, or irregular heartbeats.
Ginkgo biloba has some fairly mild side-effects which are headaches, nausea, gas, heart palpitations, and possible allergic reactions but it is fairly safe to use.
Also, Muira Puama does not have any proven side-effects but it is possible that some could occur after a long time of usage as there is little scientific study on the effects of this supplement.
Do KSX Pills Really Work?
According to some reviews and testimonials this product does work but the validity of these reviews are certainly not provable.
However, looking at the ratings on the product's Amazon page, the vast majority of them say that these pills do not do what they say they do and are a scam.
It is up for debate whether these pills work or not but I tend to lean on the side of skepticism and would be willing to say they likely do not actually work in raising testosterone levels and sexual performance.
Where Can You Buy KSX Pills?
KSX Pills can be purchased through Amazon or through their official website.
They have an official Facebook page that takes you to a full review of the product (sourced above) and that review page provides a link to where you can purchase a 30 day supply . (Source)
Pros +
No prescription necessary
Available through Amazon
Ingredients listed are all natural
Fairly affordable
Cons –
Limited supply
Side-effects are possible from ingredients
Likely more ingredients included that are not listed on their website
Questionable whether they work or not
Related Article– High Rise Pills Review
Conclusion – Is It Worth Trying KSX Pills?
KSX Pills are easy to come across and fairly transparent with what they put in these supplements, which is more than I can say about many other male enhancement and testosterone boosting products.
However, these pills appear to be just another one of the numerous "all natural" supplements meant to completely turn your sexual performance around that does not do the job.
Just looking at the user reviews on Amazon is telling of its effectiveness and most of the testimonials for the product say that it did not work for them whatsoever.
Of course, there are some that claim it has worked and reviews that you will find online are typically positive and speak of how the ingredients work together to increase testosterone.
Looking into these ingredients though, hardly any of them have any real scientific evidence that they can increase testosterone and, if anything, most of them are just blood thinners.
So, in the end, I would say it is not worth it to try KSX Pills, mostly based on the poor reviews on its product page and its ingredients list that is hardly different from other scam products.
Top 3 Male EnhancementAffiliate Disclosure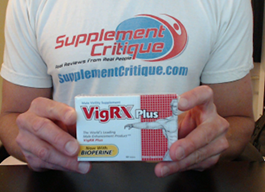 Out of the 100+ male enhancement products Ive tried, Vigrx Plus was the best.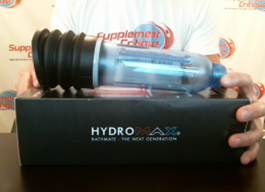 The Bathmate is a proven water-based vacuum pump that can help dramatically increase your size.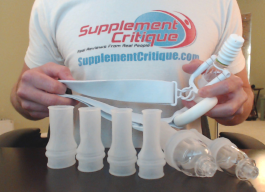 Phallosan Forte is a GREAT option for those looking to grow both length AND girth, permanently.
Honorable Mention/Inexpensive Alternative:Magnum Rings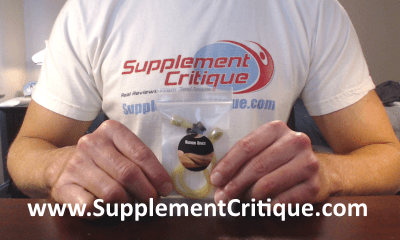 Magnum Rings are a VERY affordable option to getting both girth and length gains, at a fraction of the price of the Bathmate or Phallosan Forte.
Click Here to see our full Magnum Rings review.
Ask A Question
User Questions and Answers
No Questions Have Been Answered For This Article.