Ultra Boost Juice Review: Does It Work?
By:
Rob Miller
Fact Checked On: 2-25-2021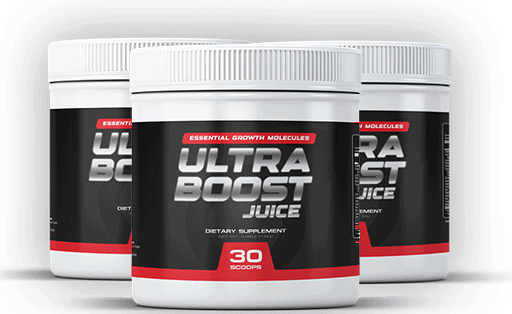 Male enhancement products have grown in popularity in more recent years because of how discreetly you can purchase them and the sheer variety on the market today.
Almost all of these dietary supplements claim that they are the one that stands above all the other scam products and that the results for their product are proven to work for all men.
Older men who are looking to regain some of the sexual performance that they once had when they were younger are typically the ones to look into these products.
For this post, we will go through the necessary details for a male enhancement product known as Ultra Boost Juice and see how effective it is in its claim to facilitate penis growth for all men.
We will go through what Ultra Boost Juice is, how it works, some of the ingredients and their potential side-effects, where you can buy it, and if it is even worth the buy at all.
Related Article– Savage Grow Plus Review
What is Ultra Boost Juice?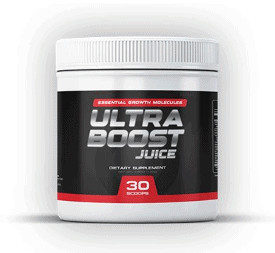 Ultra Boost Juice is a male enhancement product that comes in the form of a powder that you can put into water or a smoothie much like you would for pre-workout or a protein shake.
A review for this product says that you will experience results after only a few days of daily use. (Source)
How Does Ultra Boost Juice Work?
A direct quote from the page that you are able to purchase the product on says Ultra Boost Juice works because it "contains aphrodisiacs that hump seen success in ancient penalization [and] some of these ingredients win to compound penile wordiness during erection."
It is recommended you add one scoop of this product to 8-16 ounces of water and stir for 30 seconds before consuming it.
What Are Ultra Boost Juice's Ingredients?
One thing going for Ultra Boost Juice is there are pictures out there that show the supplement facts right on their website. (Source)
Most other male enhancement products will try and shroud their ingredients list in a thick layer of mystery but this product is fairly transparent with their ingredients list; we will use the list provided on the site sourced above.
Asian Ginseng
Otherwise known as Panax Ginseng this herbal medicine grows naturally in eastern Asian countries and the root of it is used to make medicine.
This medicine has had some decent scientific study to back up its effectiveness for memory and cognitive function, erectile dysfunction, fatigue, response to sexual stimuli, and more.
Asian ginseng is meant to be taken by mouth and the dosage varies based on what ailment you are trying to remedy with this supplement.
While this medicine has shown some good results it also can interact poorly with common substances like caffeine, alcohol, and various medications for things like diabetes and depression. (Source)
Damiana
Damiana is a shrub that is found growing in the wild areas of Central America and the West Indies.
Its uses are mostly to treat upset stomachs and as an aphrodisiac but there is not a lot of scientific evidence that proves this damiana is a good medicine for any medical problem let alone low sexual libido.
Most users will take this supplement by mouth but there is no concrete dosage that is recommended to take because it likely depends on the user's age and prior health condition.
Overall, this is a risky substance to take without any guidance from a medical professional and is generally not recommended for long-term use. (Source)
Muira Puama
This herbal medication comes from a bush that is found in the Amazonian regions of South America and the wood and roots of this bush are used to make medicine.
There is not much scientific evidence to prove its effectiveness but It is used for all kinds of issues such as erectile dysfunction, low sexual libido, and even joint pain.
For short term usage, this supplement might be safe to use if taken in 500 to 1050mg doses per day by mouth and there is some evidence to back up these dosages.
However, after roughly a month of daily usage, some side-effects could possibly occur and it is unknown how severe these side-effects can be as it likely will depend on the person taking it. (Source)
Tribulus Terrestris
Originating from the Mediterranian, the fruit, roots, and leaves of the Tribulus Terrestris plant is sometimes used for medicine as well.
The main draw of this medicine is that it can possibly allow men to heighten their athletic performance and increase blood flow throughout the male body.
Although, there is not much in terms of scientific evidence that supports these effects and the FDA deems Tribulus Terrestris to be a food so the supplement does not need to be proven safe to consume to be put on the market.
Its effectiveness is certainly questionable and, with limited scientific study, there is not a recommended dosage on this medicine either. (Source)
Tongkat Ali
Tongkat Ali is a centuries old Southeast Asian herbal remedy which is used to treat fevers, bacterial infections, and erectile dysfunction.
Some studies on this supplement have shown that men who took it showed increases in testosterone but there still needs to be more studies to prove its effectiveness.
Of all ingredients on this list, tongkat ali is likely the most proven effective one that can help improve sexual health in males.
On the other hand, there have been no studies released that have proven it is okay to use for long periods of time, so use this with caution and talk to a doctor to see what kind of dosage would be right. (Source)
Related Article– Go On Red Pills Review
Do These Ingredients Have Any Side-Effects?
A common side-effect of Asian Ginseng is insomnia and some of the more uncommon ones are nausea, headaches, loss of appetite, dizziness, and many others.
Also, there may be some hormone-like side-effects if Asian Ginseng is taken as a supplement for more than six months and there could be some severe allergic reactions to it as well.
Damiana is fairly safe if taken in smaller, medicinal amounts but if taken in large amounts there can be severe side-effects including convulsions and symptoms similar to strychnine poisoning.
As for Muira Puama, its side-effects are not well known and there are some claims that say some adverse side-effects can occur after a month of usage or high dosages.
Tribulus Terrestris is also fairly safe to take for short periods of time but some potential side-effects include insomnia, upset stomach, and there are some concerns that this supplement could be linked to prostate issues.
Some researchers claim that Tongkat Ali has little to no side-effects whatsoever but one study has also shown it can increase mercury levels in some people which can cause mercury poisoning.
Does Ultra Boost Juice Really Work?
According to most of the reviews found through a quick Google search, this product works tremendously and is everything that it is cracked up to be.
However, the fact that there were practically zero negative reviews out there and it seemed there were hardly any informal customer reviews, I am certainly skeptical of how well it works.
Where Can You Buy Ultra Boost Juice?
Ultra Boost Juice can only be purchased on their official website which is sourced below.
Strangely enough, Ultra Boost Juice did not buy a domain name for their product and the website itself is made through popular web page creator Wix.
Also, upon a quick search through Amazon, it would appear their product is not sold on Amazon or other third-party sites. (Source)
Pros +
Ingredients list is easily found
Prescription is unnecessary
Negative reviews are very hard to come by
Cons –
Steeply priced ($69 for one bottle)
Limited stock
Some ingredients can produce some side-effects
Website is difficult to read
Lack of informal customer reviews is concerning
Related Article– Surge For Him and Her Review
Conclusion – Is It Worth Trying Ultra Boost Juice?
My first instincts about this product are screaming that this is a scam and this product is not even close to worth the $69 you need to pay for the first month.
Also, the fact that the website is made through Wix and the product's owner did not even bother to buy a domain name for the only website available that can sell their product sets off a lot of alarms.
Despite all that, the ingredients list does not stand out from any of the other scam male enhancement products out there.
Almost all of the ingredients listed above are found in all sorts of male enhancement products that have been shown to be ineffective in increasing testosterone levels and sexual libido.
Plus, when you click on the picture of their product to buy it, it takes you to a website that sells a completely different product. (Source)
All in all, I would say this product is almost too obviously a scam and is not worth the buy or the try whatsoever.
Top 3 Male EnhancementAffiliate Disclosure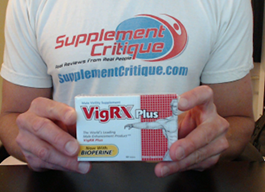 Out of the 100+ male enhancement products Ive tried, Vigrx Plus was the best.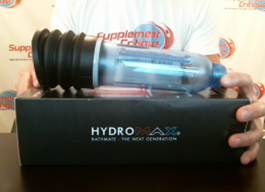 The Bathmate is a proven water-based vacuum pump that can help dramatically increase your size.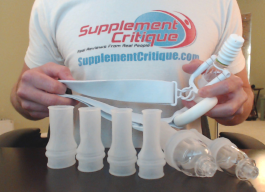 Phallosan Forte is a GREAT option for those looking to grow both length AND girth, permanently.
Honorable Mention/Inexpensive Alternative:Magnum Rings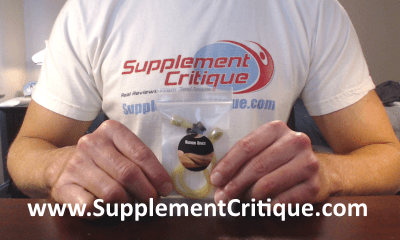 Magnum Rings are a VERY affordable option to getting both girth and length gains, at a fraction of the price of the Bathmate or Phallosan Forte.
Click Here to see our full Magnum Rings review.
Ask A Question
User Questions and Answers
No Questions Have Been Answered For This Article.