Surge for Him and Her Review
By:
Rob Miller
Fact Checked On: 2-25-2021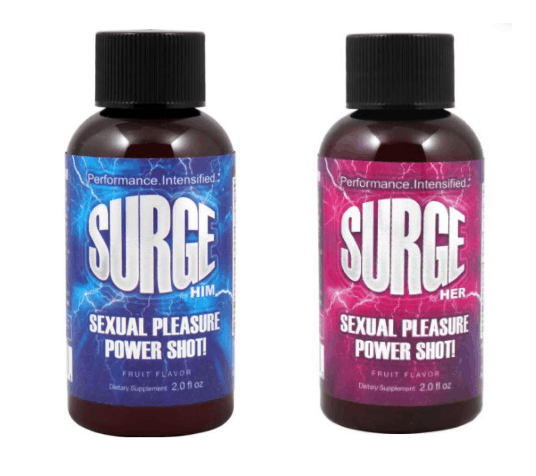 Surge for Him and Surge for Her are proprietary supplement blends of vitamins and herbs designed to increase sexual pleasure and performance.
From the brand Adventure Industries, these supplements come in a convenient fruit-flavored liquid shot to be consumed before sex by either partner.
Reports from users claim that products such as these have boosted confidence, stamina, and overall performance, while increasing sexual pleasure.
Because of the intricate differences between male and female biology, Adventure Industries has designed both a "for Him" and "for Her" solution, both of which have an independent intended use.
If you or your partner are interested in trying these sexual supplements, here's what you need to know:
What is Surge for Him?
In the Surge for Him proprietary blend, we will find many beneficial ingredients.
Some of these ingredients are herbal, while others are vitamins or amino acids.
Within these blends, we find exotic plants from all over the globe come together for a mutual goal of increased sexual pleasure.
Related Article– Extenze Liquid Shot Review (#REVISED 2018): No B.S., It Really Works
Vitamins
For vitamins, we find B-1, B-2, B-6, and vitamin E.

Vitamin B has been shown to improve sexual health and help combat mild cases of sexual dysfunction.
B-1 specifically, helps improve the brain's ability to communicate with the nervous system, including sex organs.
Vitamin B-2, known also as Riboflavin is essential for regular function as well as B-6. In general, any vitamin deficiency can result in sexual dysfunction depending on the individual.
Vitamin E is crucial because it supports blood circulation, stamina, and energy levels.

Vitamin E is actually referred to as the "sex vitamin" because of its ability to increase blood flow and oxygen to genitalia.
Vitamin E is also a potent antioxidant, meaning it helps to eliminate free radicals which may cause bodily inefficiencies.

These inefficiencies, in general, can translate to sexual malfunction in adults.
A vitamin E deficiency can lead to an inability to rebuild and rejuvenate the body, in turn, less efficient sexual organs.

For this reason, a hefty dose of E fits right into this blend.
Here's a snapshot of the Surge For Him ingredients label, showing the vitamins, medicinal plants, and proprietary blend: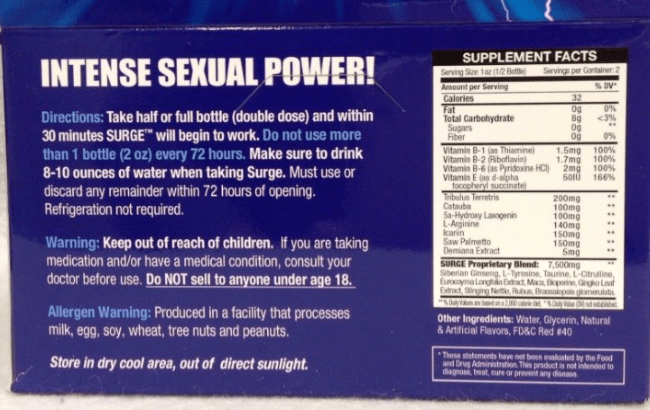 Medicinal Plants
There are several different plants and herbal medicines from around the world that can be found in the For Him and For Her power shots.

Most of these plants have found popular use as sexual stimulants, libido enhancers, or aphrodisiacs.
We find plants that have been used in traditional Brazilian medicine, Ayurvedic Medicine, and Chinese medicine—all in synergy per liquid serving of Surge.
Tribulus Terrestris
A unique ingredient in this formula, this is a Mediterranean plant that is used medicinally for athletic performance and sexual health.
Tribulus Terrestris has gained most of its popularity in Ayurvedic medicine, where the root and fruits are used for male virility and vitality.

The root seems to be effective at enhancing the male libido in a natural way and without affecting testosterone
The plant also contains a specific component known as tribulosin which appears to be potently cardioprotective, which may assist in recovery after intense sexual activity.
Catuaba
In this blend, there is Catuaba, a natural remedy derived from the bark of trees in the Brazilian rainforest.

Catauba is mainly known for its aphrodisiac properties and its ability to assist with erectile dysfunction and low libido.
The word Catuaba translates to "what gives strength to the Indian." Its most traditional uses are an infusion made from the bark in traditional Brazilian medicine as an aphrodisiac and central nervous system stimulant.
This means the plant may both increase sexual desire while simultaneously intensifying sexual stimulation.
Horny Goat Weed
Icariin, sometimes known as "horny goat weed," is a traditional Chinese medicinal herb, and can be found in this blend.

As the name suggests, this herb is great for helping with erectile dysfunction or low sexual desire.
The plant may also be useful in reducing fatigue and pain making it easier to focus on sex and enjoy the experience.
And More
We also find Saw Palmetto, yet another natural medicine for sexual dysfunction, along with Damiana extract which is another traditionally known aphrodisiac.

Beyond these intriguing plants, there are several more contained within the SURGE Proprietary Blend.
Beneficial Compounds
5a-Hydroxy Laxogenin, commonly referred to as the plant anabolic, is found in this formula.

This compound has been used as a supplement for enhanced athletic performance.
We also find L-arginine, an amino acid that has also found popular use as a supplement to aid with erectile dysfunction.
Proprietary Blend
Further down the ingredients list, we find the SURGE Proprietary Blend, which contains several other beneficial plants and ingredients:
Siberian Ginseng (adaptogen, improve loss of sensation)
L-Tyrosine (athletic performance, cognitive function)
Taurine (important amino acid)
L-Citrulline (improved blood-flow)
Eurycoma Longfolia Extract ( increase sexual desire)
Maca ( improved sexual function, libido)
Bioperine (increased dopamine and serotonin production)
Gingko Leaf Extract ( cognitive and sexual function )
Stinging Nettle (nutrient-dense)
Rubus (antioxidant )
Brassaiopsis Glomerulata (athletic performance )
Each of these different plants and compounds has been selected for synergy.

This proprietary blend helps create a more one-size-fits-all approach to sexual enhancement, giving the consumer a diversity of different potentially beneficial sexual stimulants.
Alongside all these beneficial ingredients, everything else in the blend is water, glycerin, flavoring, or coloring.

The result is a fruit-flavored shot which can be taken in a single or double serving, a double serving being a whole bottle.
What is Surge for Her?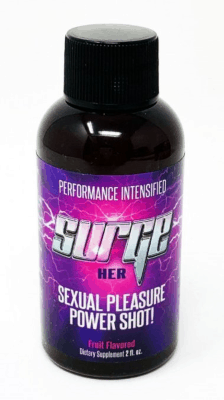 Like Surge for Him, Surge for Her is a supplement blend of active ingredients designed to improve sexual experiences for women.
Adventure Industries designed this power shot to enhance sensitivity, arousal, stimulation, and overall sexual confidence.
As a follow up to Surge for Him, Surge for Her was designed using many of the same herbal medicines and compounds such as Siberian Ginseng, Maca, and Tribulus Terrestris, and is sold as a standalone product.
In addition to these herbal ingredients, Surge for Her also includes all of the essential B-Vitamins required to assist healthy sexual activity and sensation.
Identical to Surge for Him, these herbs, vitamins, and compounds are put together in a single or double serving power shot for maximum ease of consumption, and for bio-availability.
Here's a snapshot of the ingredients label for Surge For Her:
Surge for Him Side Effects
It is important to take Surge For Him by the manufacturer's directions.

Do not take more than one 2oz bottle every 72 hours, and make sure to drink 8-10 ounces of water with the power shot.
If not taken correctly, side effects may vary.
Surge for Her Side Effects
The same applies for Surge for Her, be sure to only consume the recommended dosage and not to exceed 1 bottle every 72 hours.
If these instructions are not followed, side effects may vary.
Surge for Him Reviews
Some reviews by customers of the "For Him" solution state that they have been using the product long-term with success.

They say it works great, is fast-acting, and lasts a long time.
One user reports results that were better than Viagra and expressed that he will continue to use this product.
Overall, most reviews by verified purchasers are positive and there is very little negative testimonial evidence against the product.
Surge for Her Reviews
Some report very quick results, and that though it does "taste a little like cough syrup," that the results are quite impressive.
There were several reported long term female users as well, which is a good indicator that these products may not only work well but will continue to work well.
For both products, there are not many reviews but the majority of the reviews that can be found are positive.
Related Article– Over The Counter Female Viagra (Updated 2021): 5 Absolute BEST
Where can I buy them?
Surge for Him Power shot can be found here.
If you are looking for Surge for Her, you can find it here.
You can feel free to shop around, as they can be found on a variety of sex-enhancement websites.
Conclusion
Surge for Him and Her are two herbal sexual enhancement products that have been formulated by combining various exotic herbs with vitamins and beneficial compounds to increase sexual experience.
While there are many products on the market advertised as such, precious few bring together such a diverse selection of medicines from around the globe.
Whether you or your partner are having issues in bed or just feel like turning the heat up, experimenting with the recommended doses of these products may lead to uniquely pleasurable experiences.
To get the benefits from this diversity of exotic plants and medicinal herbs in addition to the vitamins and beneficial compounds would be difficult with traditional supplementation.
Many of these sexual enhancers cannot be found in everyday foods, and to source and purchase these libido enhancing herbs individually would be costly and time-consuming.
As a quick and easy all-in-one solution to enhanced sexual experience, Surge for Him and Her is a uniquely diverse fusion of some of the most potent natural aphrodisiacs and enhancers.
Top 3 Male EnhancementAffiliate Disclosure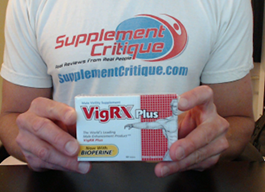 Out of the 100+ male enhancement products Ive tried, Vigrx Plus was the best.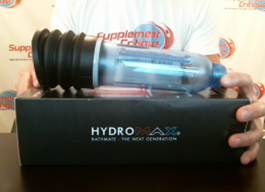 The Bathmate is a proven water-based vacuum pump that can help dramatically increase your size.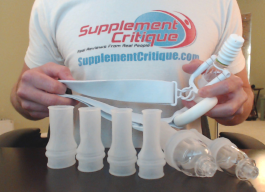 Phallosan Forte is a GREAT option for those looking to grow both length AND girth, permanently.
Honorable Mention/Inexpensive Alternative:Magnum Rings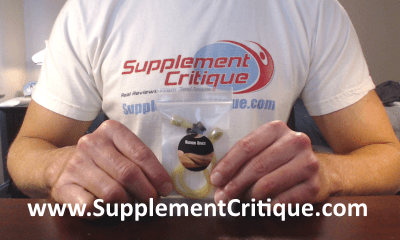 Magnum Rings are a VERY affordable option to getting both girth and length gains, at a fraction of the price of the Bathmate or Phallosan Forte.
Click Here to see our full Magnum Rings review.
Ask A Question
User Questions and Answers
No Questions Have Been Answered For This Article.