Fastin Review – Does Fastin Really Work?
By:
Rob Miller
Thermogenic fat burners are my personal favorite, simply because they work much more effectively than traditional weight loss remedies. I came across Fastin while browsing through my local CVS and decided to pick up a bottle to try it out myself. Since it is relatively cheap (around $30) for a one month supply it places it in the low end as far as expense goes, but the more expensive pills are not always better. Anyway, I decided to try it out for just one week because I am not looking to lose a dramatic amount of weight, just looking to burn off a few pounds.
What is Fastin?
Labeled as a rapid fat loss themogenic intensifier, Fastin is a dietary supplement that can be found on the shelves of several major pharmacy chains like CVS, Walgreens, and the like. It's proprietary formula is said to help increase your metabolism, and help with the process of thermogenesis, which is the burning of stored body fat. The manufacturer of Fastin is a company called Hi-Tech Pharmaceuticals, makers of several other products including a male enhancement pill called stamina rx.
Unlike many other of these thermogenic fat burners, Fastin also increases the release of norepinephrine and dopamine, which are 2 chemicals produced in the brain. These 2 chemicals help to increase the feeling of well-being, and work to increase heart rate and blood pressure. The manufacturers also claim that their are no jittery side effects from taking their product, and this is confirmed at a brief glimpse at their ingredient list.
Ingredients in Fastin
The ingredients in Fastin include phenylethylamine HCL and Yohimbe extract, which are actually more commonly found in male enhancement supplements. While yohimbe does not seem to have any effect on weight loss, phenylethylamine hcl does. This particular substance actually acts as an appetite suppressant when taken in small doses, and users of the substance that it does seem to help in this area. It is also the ingredient that causes the release of norepinephrine and dopamine.
The full ingredient list includes:
Caffeine
Yohimbe
phenyethylamine hcl
methylsynephrine hcl
N-Methyl-B-Phenylethylamine HCL
Synephrine HCL
Theobromine Anhydrous
and other fillers.
Potential Side Effects of Yohimbe
Users of Fastin should be aware that it contains Yohimbe Bark Extract, a powerful aphrodisiac which can cause side effects in some patients. These side effects include, but are not limited too, headache, heart attacks, stomach problems, dizziness, nausea, vomiting, abnormal heart beat, and others. Check with your doctor before taking Fastin.
My Results From Taking Fastin
I normally don't take any diet pills that cause adverse side effects, but after reading about the results of others, it seemed like Fastinhasn't really created problems with anyone. I followed the instructions on the label, which said to take 1-2 tablets in the morning, and 1 after lunch. I only took one pill in the morning, and I waited about an hour or so to work out.
One thing I noticed from taking it at first was the feeling of euphoria, which was mixed in with feelings of depression. It was weird, almost like I felt like a million bucks one minute, and them was very irritated the next. I noticed that another side effect associated with the Yohimbe was the feeling of "getting the chills", almost like how you would feel if you were getting a fever. This is actually quite typical with many other thermogenic fat burners, but it is more common with ones containing Yohimbe.
After a couple of days, I felt like the effects of Fastin were starting to wear off, so I decided to take an extra pill on the third day to see if it would have a more profound effect. It actually gave me a really big boost in my energy levels, and I actually even felt a little horny after taking it.
All in all, after about a week of taking it I noticed I lost about 2 pounds, which was really not that much when you consider the claims. Maybe if I had boosted up my dosage I would have seen different results, but overall I just felt like gave me more energy and that's it. I think that if you really wanted to, you could take as much as 4 pills a day, but I wouldn't recommend it.
Related Article:Best Diet Pills At Walmart
Recommendation
I think that Fastin can be a very good appetite suppressant as well as an energy pill, but as an all around weight loss supplement I wouldn't recommend it. I was a little concerned about taking a product that contains yohimbe, mainly because I had some issues with it before, but after a few doses it seemed like the effects would start to wear off. If you are looking for something that actually works more effective that Fastin, I would check out a product called Phen 375.
Have You Used Fastin Too? Leave Your Review Below!
Top 3 Fat BurnersAffiliate Disclosure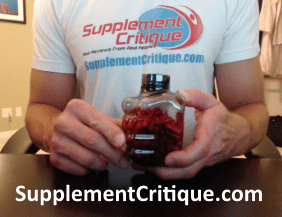 Instant Knockout is actually a new fat burning supplement I just came across, and got great results.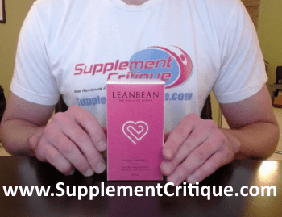 LeanBean Female Fat Burner is the BEST fat burner for women we\'ve ever tested.Read our review here.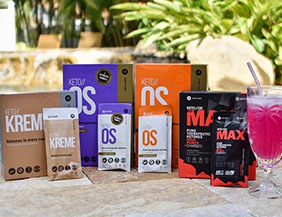 Biohacks your body into instant ketosis to burn fat instead of carbs.

Weight loss, energy, focus, anti-inflammatory, anti-aging.
User Reviews

3.0 out of 5 Stars (4 Reviews)
Have you used this supplement?
My husband is using Fastin and its the first weight loss pills to have actually worked for him, it's been really effective so far. What I am trying to find out is; once you've taken it for the maximum of 8 weeks, how long should you leave it if you want to start taking it again. Can't find any info on this matter anywhere.

Was this review helpful to you?
5 out of 6 people found this review helpful.
---
This medication doesnt increase my energy OR decrease my appetite.. im up to 4 a day .. and feel nothing, been a few weeks. Dont think ill buy it again

Was this review helpful to you?
1 out of 1 people found this review helpful.
---
Fefe's Review
Fastin doesn't work I gain 16 pounds ...I was 188 now I am 204...why the pills changing colors I bought two bottles at 74 dollars a piece... No results at all

Was this review helpful to you?

---
Best Substitute
I was prescribed Adapex when I was at an unhealthy weight. When I reached my weight goal and was taken off the pill, the weight started to come back. My weight was not considered to be Adapex necessary. That's when I found Fastin. It worked just as good. The weight came back off, and I was able to keep it off and get Fastin without a prescription. Now I can't find it anywhere and the weight is starting to come back on.

Was this review helpful to you?

---
Ask A Question
User Questions and Answers
No Questions Have Been Answered For This Article.