Ripped Fuel Extreme Review – My Results From Taking Ripped Fuel
By:
Rob Miller
Fact Checked On: 4-24-2020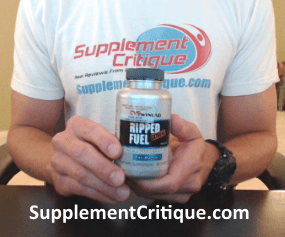 ---
---
Home
»
Fat Burners
» Ripped Fuel Extreme Review – My Results From Taking Ripped Fuel
Every now and again I like to try out a new supplement that can help give me that extra kick I need to get to the gym. It's not that I am fat or anything, I just like to have that extra motivation to go workout. I have used Ripped Fuel before back when it contained ephedrine, but since the FDA banned its use in the US, I have been searching for something that works just as good. Ripped Fuel Extreme is the latest product that Twinlab has released to the market to act as a substitute to its original formula. Their have been a lot of reviewers that have been saying it doesn't even come close to the effectiveness of the original, and I wanted to test it out myself to be sure.
What is Ripped Fuel Extreme?
According to the label, "Ripped Fuel Extreme is an advanced weight loss and fat burning formula containing a revolutionary herbal weight loss ingredient plus green tea leaf extract, caffeine and cocoa". It's supposed to basically work to give you a major increase in energy levels, and also work to give you a major boost in your workouts.
Back in the day, Ripped Fuel contained ephedra, which is a powerful but controversial extract that was used in several other of the leading fat burners in its day including hydroxycut and xenadrine. Because there were a lot of people having major problems, and in some cases deaths were reported, the FDA banned it's use and any supplements containing the extract.
Ripped Fuel Extremeis attempting to mimic the feeling one would get from taking the original formula, without the ephedra of course.
Of course ephedra is not available any longer, but let's see if Ripped Fuel Extreme's new formula is just as effective as it used to be and if they found alternatives to ephedra that still provide the great results we are all looking for.
My Results From Taking Ripped Fuel Extreme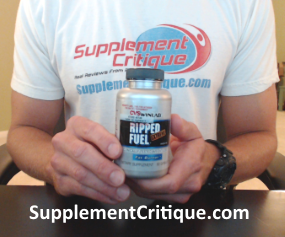 I have tried a decent amount of fat burners out in the past 6 months, and the majority of them simply act as an appetite suppressant. As always, I started off with a half dose (1 capsule) to see how my body would respond to it, and after about 1 hour I noticed no change. I decided to take a second pill, and within about 45 minutes I did notice a slight change in my overall energy.
I decided to hit the gym for about an hour, and I felt like I could maybe push out 5% more than what I normally could, which is really not a dramatic change by any stretch. The second day I took Ripped Fuel Extreme I decided to just take 2 capsules at once to see if there would be any real effect to it. I really have to say that I did not feel that much different, other than the fact I was getting a little jittery from it.
After looking over the ingredients, I noticed that Ripped Fuel Extreme contains 220 mg of caffeine, which is the equivalent of about 4 cups of coffee. No wonder I was getting the jitters, all I was really getting was a caffeine rush!
To some people, the high presence of caffeine may be a bit of a deterrent, especially if they are not accustomed to stimulant heavy formulas or are not usual caffeine users themselves.
Recommendation
I think that Ripped Fuel Extreme is way too overpriced to be considered any effective weight loss supplement. If I had to characterize this supplement in two words I would say "caffeine pill", because the effects I got off of it led me to believe thats all that was really in it. If you are looking to lose serious weight, I would stick with a thermogenic fat burner to give you real results.
Have You Used Ripped Fuel Extreme Too? Leave Your Review Below!
Top 3 Fat BurnersAffiliate Disclosure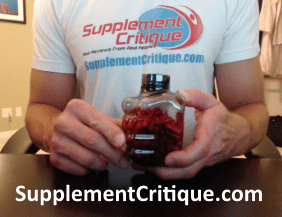 Instant Knockout is actually a new fat burning supplement I just came across, and got great results.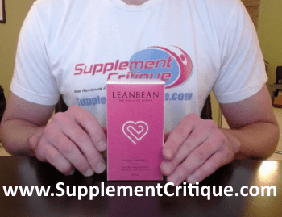 LeanBean Female Fat Burner is the BEST fat burner for women we\'ve ever tested.

Read our review here.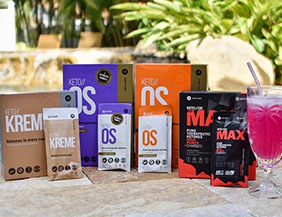 Biohacks your body into instant ketosis to burn fat instead of carbs.

Weight loss, energy, focus, anti-inflammatory, anti-aging.
Ask A Question
User Questions and Answers
No Questions Have Been Answered For This Article.