Zantrex 3 Review – Does The Blue Bottle Work?
Rob Miller | April 27, 2017
---
Product Reviewed:
Zantrex 3
|
OUT OF 5 | Review by:
Rob Miller
|
---
Home » Fat Burners » Zantrex 3 Review – Does The Blue Bottle Work?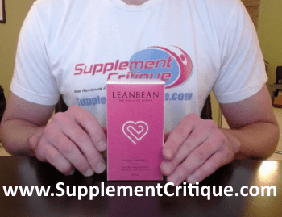 LeanBean Female Fat Burner is the BEST fat burner for women we\'ve ever tested. Read our review here.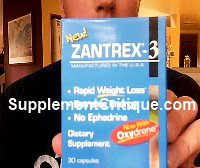 Like alot of Americans, I want to lose weight.

And I don't want to exercise or eat healthy, I just want to take a magic pill that just sheds the weight away.

Of course we all know that this is not possible, but it never hurts to dream right?

Well, when I came across Zantrex 3 in Walgreen's, and they actually say you can lose weight without doing anything!

You probably thinking their is a catch, but there isn't, they actually have done a clinical study on their product to show its effectiveness at burning fat without exercise or diet.


What is Zantrex 3 Blue Bottle?
Marketed as a rapid weight loss formula, Zantrex 3 promises to give you extreme energy and help with weight loss.

According to a study published on their official site and on the label, Zantrex 3users saw an average weight loss of 546% more than "Americas #1 selling ephedra based pill".

They don't actually state what that pill is and when we tried to get more information on this clinical study on their website, their was no information listed.


While Zantrex 3 does a good job of selling and marketing their product, it hasn't come without a price.

Doctors have weighed in on the potential dangers and side effects from taking a supplement such as Zantrex 3, which is not subject to FDA scrutiny (similar to all other OTC supplements).

They caution that taking a product like this may have hidden consequences which could be detrimental to your health, even frowning on reality TV star "Snooki's" endorsement of it.

But of course they're going to say that, they're doctors for crying out loud!


So the bottom line is you want to know whether or not it works.

We took a look through several other weight loss review sites, and poured through discussion and forums to see the results other users were getting before we decided to take our shot at it.


The majority of users that I came across were getting some small side effects from Zantrex 3, most notably headache, trouble sleeping, and flushed skin.

My guess as to what's causing these side effects would be because it contains the stimulants caffeine and yerba mate.


Ingredients in Zantrex 3
Zantrex 3 Blue bottle works through a combination of proprietary ingredients, split up into 2 categories; weight loss and energy.

The ingredients you should be concerned with for weight loss include:
Yerba Mate
Guarana
and Damiana
and the ingredients listed for energy are:
Trimethylxanthine (fancy word for caffeine)
Guarana Extract
Their are about 24 other ingredients listed in Zantrex 3, but these are the primary ones used.

The full ingredient list includes:  Green Tea Extract, Kola, Schizonepeta, Black Pepper Extract, Rhodiola Crenulata, Asian Ginseng, Maca Root, Cacao Seed, and Black Tea Extract.

Their are some others listed, but they are mainly fillers and additives for coloring and product freshness.


My Results From Taking Zantrex 3
I'm not really a big guy to begin with, but I could definitely stand to lose about 15 pounds.

I'm already active, but my diet sucks, so I needed to stay off of the pizza and beer for a few days to not skew the results.

The dosage instructions on the Zantrex 3 blue bottle say to take 2 capsules, but I always like to start off with just one or 1/2 the dose to see how my body responds.


It's a good thing I did that because after about an hour I started to feel the same side effects that were mentioned from the other users.

I think for me though, the side effects started to wear off kind of quickly, because i didn't feel it for more than an hour or so.

I did feel a tremendous sense of energy, almost as though I could run a 5 k with no problem at all.


After taking the Zantrex 3 blue bottle for about a week, I noticed that I dropped about 5 pounds, and the side effects were non-existent.

Over time, I think that the effectiveness starts to wear off, but it definitely works to give you a big kick in the butt to get you motivated to work out.


Recommendation
Zantrex 3 is cheap enough to try out, without worrying about breaking the bank.

I got it for just $20 at Walmart, and it's actually one of the cheapest weight loss pills you can buy there.
When compared to some of the other ephedra based fat burners I have tried, I think it works better than most.

It seems like most of the people that did not get any good results from taking it did not combine it with any diet and exercise, which is obviously crucial to anyone who is looking to lose weight over the long term, and keep it off.


By the way, the makers of Zantrex 3 also came out with a different formula which is supposed to be more potent than the original blue bottle, check out our review of that one here.
Have You Used Zantrex 3 Too? Leave Your Review Below!


Our Top Choice For Fat Burners – Instant Knockout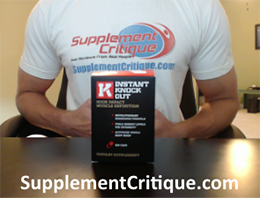 Instant Knockout is a revolutionary formula thats designed to not only boost energy levels, but also help to burn body fat.

This supplement can easily help to not only rid your body of that excess fat, but also boost your metabolism.


We tested a one month supply to determine it's effectiveness, and the results shocked us.


Click here to learn more in our official review.



How People Found This Review:
and zantrex 3 reviews, and does zantrex 3 work, and zantrex black review, and zantrex reviews, and zantrex 3 fat burner reviews, and zantrex 3 review
User Reviews
So about 2 days ago I started taking the blue bottle I currently and 5'4 and weigh about 170 I used to weigh 135 and would love to get back there.I gained the freshman 15 and then some.

I did a lot of research on this am here are some things I have learned.The red bottles have ephedrine in it and the blue don't.

The FDA doesn't approve weight loss pills with that in there.So if your taking the red ones just be careful.

Also the red ones are for people who athletes or work out a lot so if you are taking the red and just sit down on the couch or at a desk all day the red ones arnt for you.I am an athlete but I don't want to put the ephedrine in my body so I have taken the blue ones.

I haven't really had any side effects and here's why.I drink a lot of water when I take it and I make sure I dont immediately sit on my butt after I go for a little walk or go to the gym.

These pills are supposed to give you energy to do stuff and move around, so move a little.The people that see the best results are the ones who move around even a walk or something small.

The pills have made me more hungry but that is because it increases metabolism.So to curve that I drink more water and i have noticed i have been eating smaller portions because i get fuller feelings sooner.

In 2 days I have lost 2 pounds.And so my recommendations are
1. Don't take the red unless you are active (I am an athlete and I don't even take them)
2. If you take them drink plenty of water (makes sure you won't feel dizzy)
3. Move! (Right after you take the pills don't just sit down move around a little it'll keep you from feeling nauseous)
4. The burning feeling will subside, make sure you drink plenty if fluids!)
5. Avoid sugary things! Candy! Any thing that is supposed to help you lose weight doesn't work well with sugar and fats.
6.

Always consult a doctor especially if you are taking other medicines or on other weight lose pills (that's dangerous!)

Ill keep you updated on my progress good luck all!

Was this review helpful to you?
64 out of 67 people found this review helpful.
---
I took the blue bottle and had very good results even though I did not take them as recommended.The most I ever took was 3 a day but still lost about 60 lbs over a couple months.

I did experience the side effects but only initially til my body adjusted to taking them.The did lose their effectiveness after a while though.

I did not regain the weight after taking them either.I have tried several others with no results.

I am planning on beginning them again now that I have been off of them for a while..I also tried the red bottle for about a month but did not like them at all.

Was this review helpful to you?
43 out of 45 people found this review helpful.
---
I started 4 days ago at 220 today I'm 209 ! Idk how its possible lol but I love the results ....btw idk if its just me but it made me poop and urine alottttt..I guess thats where the weight loss came from lol !!!!

Was this review helpful to you?
32 out of 36 people found this review helpful.
---
I just started the blue bottle yesterday today is my second day and I feel great.I have completely changed my eating habits so sugars, junk food, extra calories.

I did feel the energy yesterday which was great and I also did cardio for about an hour.I have never felt this good.

I will keep you posted!

Was this review helpful to you?
29 out of 32 people found this review helpful.
---
Hi, I've been taking the red bottle for about a month.At first it gave me really bad side effects for a week and now it's fine.

I haven't seen any results but it does give me energy, which I love.Today I purchased the blue bottle and I won't be using the red one anymore since everyone says blue works better.

How long should I wait to switch over to blue?Will it be ok if I start using it tomorrow?

I took one red one early this morning.

Was this review helpful to you?
13 out of 16 people found this review helpful.
Rob Miller: Hey Tim,
It shouldn't be a problem to switch the next day, but I would advise you to err on the side of safety, and wait 2 or 3 days before taking the Blue.
Rob
SupplementCritique.com
---
Ask A Question
User Questions and Answers
---
za ntrex-3 blue bottle what is the prescribed dose and cautions -Charles
The instructions on the bottle read: For weight loss, take 2 capsules with a full glass of water 15 minutes before main meals. For a significant energy boost, take 1 or 2 capsules as needed. Do not exceed 6 capsules in any 24-hour period. Use in conjunction with any sensible diet and exercise program. Individual results will vary. Then Warning states: Do not take Zantrex-3 Fat Burner (red bottle) and Zantrex-3 (blue bottle) at the same time. Do not substitute one product for the other. This product contains a significantly potent xanthine (i.e., caffeine and caffeine-like stimulants) mixture, of about 300 mg per serving. Consult your physician before use if you are taking medication, sensitive to stimulants, or have a medical condition. Do not exceed suggested daily serving. Not for use by individuals under the age of 18 years. Do not use if pregnant or nursing. People sensitive to Niacin (Nicotinic Acid) may experience flushing of the skin that is generally mild and transient. Use only as directed. Keep out of reach of children.- Rob
Was this question helpful to you?
6

out of 6 people found this question helpful.
---
I have been taking the blue bottle for 2 days now and can't sleep at night and I am feeling nausea. Do u recommend I continue taking them? -Elizabeth
It sounds like you're having a bad reaction to the supplement. I recommend you discontinue use.- Rob
Was this question helpful to you?
6

out of 6 people found this question helpful.
---
Regarding the blue bottle, can I take them without food and if so will I see the same results? -Tiffany harig
I would just take it as directed.  The label says you should take 2 capsules with a full glass of water 15 min. before main meals.- Rob
Was this question helpful to you?
5

out of 5 people found this question helpful.
---
I work nights and just started with the red bottle how long before it wears off so i can get rest? -Mela
Everybody's different, but it's not recommended that you take it within 6 or so hours before you're planning on going to bed.- Rob
Was this question helpful to you?
4

out of 4 people found this question helpful.
---