ForskolinFit Pro Review – 5 Big Reasons to Avoid It
By:
Rob Miller
Fact Checked On: 4-5-2018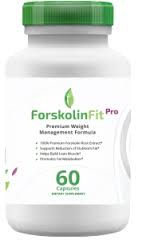 Contents
What is it
Ingredients
Clinical Studies
Side Effects
Free Trial
Reviews
The Big Reasons to Avoid
The Bottom Line
User Reviews
When a new weight loss product first hits the market, it's tough to tell whether it'll really catch on or just fizzle out.

One way supplement producers have tried to ensure success in the recent past is by getting a celebrity on board.

Over the last decade or more, the hottest celebrity you could get in the weight loss business was Dr. Oz.

If you could get him to push your product, you could pretty much take his endorsement to the bank.

He did it with Garcinia Cambogia, and more recently he did it with Coleus Forskohlii, or Forskolin.
Maybe Dr. Oz is nothing but a shill.

After all, he did get called before a Senate Committee for potentially making false claims about products he promotes.

But whether you believe him or not, he has a lot of influence over what sells and what doesn't.
So, with Dr. Oz pushing its primary ingredient, we're looking at ForskolinFit Pro today.It's been advertising all over the internet lately.

You've probably seen it on your Twitter or Facebook feeds. It looks amazing, but does it work? Will it take the weight off? Are there side effects? What about the company?

We looked at all of it, so read on for the answers.

Ask A Question
User Questions and Answers
No Questions Have Been Answered For This Article.