Gaspari Nutrition Detonate XT Review
By:
Rob Miller
Fact Checked On: 4-21-2015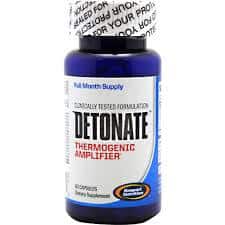 Gaspari Nutrition Detonate XT Overview
Gaspari Nutrition Detonate XT is a fat burning supplement from Gaspari Nutrition that can easily double as a pre workout energy booster.

In fact, that's the way most customers use it.

The claim is that the energy is powerful, but clean, and that it goes farther and works harder than any other fat burner you've tried.

Gaspari makes it very clear that they know there are tons of thermogenic choices out there, but that this is the one you need to get you to your fat loss goals.
We were able to track down several Gaspari Nutrition Detonate XT reviews, and they were decidedly mixed.

Lot's of folks had good success with the product, while others were left disappointed, especially in the area of appetite suppression.

Let's break down the ingredients and see if we can figure out why.
Gaspari Nutrition Detonate XT Ingredients and How They Work
The primary ingredient in Gaspari Nutrition Detonate XT is Garcinia Cambogia Extract.This popular ingredient with 60% Hydroxycitric Acid is thought to promote appetite control and encourage fat loss.
Next on the list is caffeine.

At 150 mg, you'll get an energy boost, but probably not to the point of jitters.
The rest of the formula is in a very small 178 mg proprietary blend which contains:
Velvet Bean Extract which supports both blood glucose levels and a positive mood.
Citrus Aurantium which is an additional stimulant.
Pausinystalia Yohimbe which is both a stimulant and a thermogenic.
Sceletium Tortuosum which supports mood and energy levels.
It's recommended that you take 1 Gaspari Nutrition Detonate XTcapsule in the morning on an empty stomach, and another in the mid afternoon, about 5 or 6 hours later.

You can take up to one additional daily pill after you develop a tolerance, and it's recommended that you not take it for more than 4 weeks straight without taking a 4 week break.
Gaspari Nutrition Detonate XT Pros and Cons
Advantages of Gaspari Nutrition Detonate XT
I's reasonably priced.
The ingredients are all natural.
It contains a range of stimulants and thermogenics.
There are plenty of favorable Gaspari Nutrition Detonate XT reviews from customers who use it to burn fat and help them with energy during workouts.
Disadvantages of Gaspari Nutrition Detonate XT
There are several stimulant ingredients that may be too much for some.
The original Detonate was taken off the shelf for possibly containing an undisclosed amphetamine-like ingredient.

Several reviewers say the original was much more effective than the XT version.
Lots of reviewers complain that the appetite suppression is not very effective.
Where to Buy
You can purchase Gaspari Nutrition Detonate XT through the Gaspari Nutrition website as well as other online retailers. 90 capsules sells for $46.99 on the website, but I've seen if for as little as $20, so shop around.
Conclusion
If you can get Gaspari Nutrition Detonate XT for the cheaper price of $20, I would recommend you give it a try.There's enough positive feedback to show that it definitely works for some people.

You may be one of them.
Have You Used Gaspari Nutrition Detonate XT?

Leave Your Review Below!
Top 3 Fat BurnersAffiliate Disclosure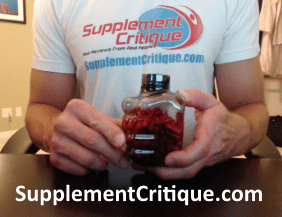 Instant Knockout is actually a new fat burning supplement I just came across, and got great results.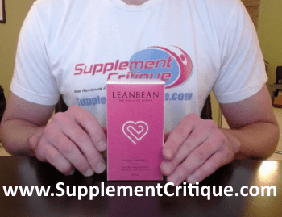 LeanBean Female Fat Burner is the BEST fat burner for women we\'ve ever tested.

Read our review here.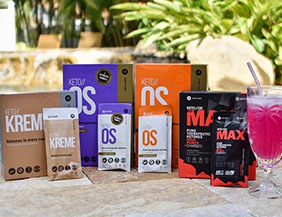 Biohacks your body into instant ketosis to burn fat instead of carbs.

Weight loss, energy, focus, anti-inflammatory, anti-aging.
Ask A Question
User Questions and Answers
No Questions Have Been Answered For This Article.