Gaspari Nutrition Vasotropin Review – Does It Work?
By:
Rob Miller
Fact Checked On: 4-18-2015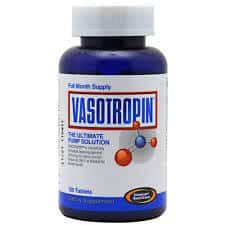 Gaspari Nutrition Vasotropin Overview
Gaspari Nutrition Vasotropin is a preworkout formula that's all about the pumps.

There are no stimulants to muck up the works, make you jittery, and cause you to crash.

Just purely nitric oxide focused so you get the pumps of your life.

If you want the stimulants, you can stack them in, but Gaspari Nutrition Vasotropin is plain and simply all about the pumps.

If you want real vascularity like you've never experienced before, this product claims to be able to get you there.

There are plenty of Gaspari Nutrition Vasotropinreviews from guys who are really impressed with the pumps.

And there are reviews stating otherwise as well.

A look at the ingredients may help clear up the discrepancy, and then again it may not.
Gaspari Nutrition Vasotropin Ingredients and How They Work
We were unable to get our hands on a complete Gaspari Nutrition Vasotropin label, but we do know that it's not your typical l-arginine based nitric oxide booster.

The primary ingredient is NOSPEP which is a nitric oxide activating bioactive peptide fractions.

Additionally, there are naturally occurring nitrates coming from plant extracts, Glycerophosphate which supports major pumps, and a powerful stilbene based nutrient repartitioning compound.
It comes in both pill and powder form.

The recommended dose is 1 scoop with 8 ounces of water or 3 pills with a carb-full meal, about 30 minutes to an hour before your workout.
Gaspari Nutrition Vasotropin Reviews
There's lots of customer feedback about this product, and a lot of it is favorable:
"The pump was great, and the product definitely creates more muscle tears.

I was extremely sore the next day which I have not felt in a while."
"All in all a great NO.

If you can swing it in your budget, definitely give it a shot."
"Boy did this stuff work.

My arms completely swelled up and grew in size, the pump was insane."
But a few negative ones as well:
"I went through the whole bottle and only 2 days I noticed that I felt that pump and my veins were more noticeably visible.

The other days, I got either no results or a headache."
Gaspari Nutrition Vasotropin Pros and Cons
Advantages of Gaspari Nutrition Vasotropin
It goes beyond your typical l-arginine based NO booster.
There are lots of favorable Gaspari Nutrition Vasotropin reviews.
It's made by a reputable manufacturer.
Disadvantages of Gaspari Nutrition Vasotropin
It's more expensive than some of your other options.
You have to make sure to take it with complex carbs.
Some reviewers say they got no benefit.
If you want a stimulant preworkout, you'll have to stack it in.
Where To Buy
You can purchas Gaspari Nutrition Vasotropin from the Gaspari Nutrition website.

A tub of the powder costs $35.99.
Conclusion
If pumps are your thing and that's what you want, then definitely try Gaspari Nutrition Vasotropin.There are enough positive customer reviews out there to make it clear that this is working great for at least some of the guys who're using it.

And the same could be true for you.
Have You Used Gaspari Nutrition Vasotropin?

Leave Your Review Below!
Top 3 Pre WorkoutAffiliate Disclosure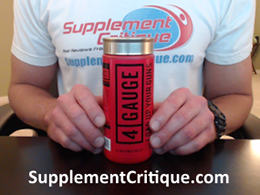 4 Gauge is a brand new pre workout that kicks in FAST and will rev up your workouts.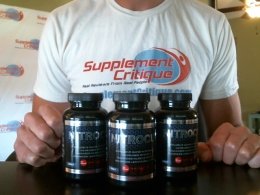 Nitrocut is a VERY effective pre workout supplement for a variety of reasons, see why here.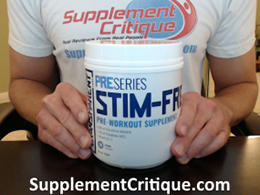 If you're looking for a stim-free pre workout, add Transparent stim-free to your list!
Want To Really Get Ripped?

Click Here To Download My FREE "Get Ripped" Ebook!
Ask A Question
User Questions and Answers
No Questions Have Been Answered For This Article.