GC 180 XT Review – Should You Give It A Try?
By:
Rob Miller
Fact Checked On: 4-5-2018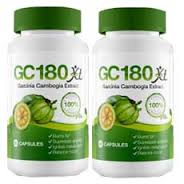 I'm just going to go ahead and say it.

If a diet pill promises that by using it you can lose weight without diet or exercise, be very suspicious.

That's what GC 180 XT promises, so that's one strike against, right out of the gate.

I know it's tempting to think it could be that easy.

But I'm telling you (and deep down you probably already know it) it just doesn't work that way.
At the simplest level, weight loss requires that you burn more calories than you consume, and you do this on a continual basis day after day, week after week, until you reach your goal.

There are other factors, of course, like how your body handles carbohydrates and converts them to glucose for energy or storage.

But the bottom line is that you have to eat less than you burn.
That doesn't mean supplements can't help. They can.

They can boost your metabolism so your body burns more calories at rest than it otherwise would.

They can suppress your appetite so you eat less.

They can boost your energy so you're more likely to hit the gym, burn more calories, and build more muscle (which also burns more calories).

And they can help improve the way your body handles the use of fat for energy.
But supplements are just that – supplemental.

They can help, but they can't do it for you.

When GC 180 XT claims it can do it for you, they're wrong.
What Is GC 180 XT?
GC 180 XT is a weight loss supplement based on its primary ingredient, Garcinia Cambogia.

It's only avilable online, and there's a good amount of information out there to help make an educated decision.
There are tons of Garcinia Cambogia supplements these days, and more coming out all the time.

A few years ago now, Dr. Oz recommended it as a miracle worker, and it's been at the top of the diet pill world ever since.
But as you probably know, Dr. Oz has been accused of getting behind some pretty serious dud products, so his recommendation isn't worth what it use to be worth.

Still, Garcinia supplements are still popular, so maybe there's something so the stuff.
Benefits of GC 180 XT
GC 180 XT claims the same benefits as most other Garcinia Cambogia supplements.

It's an impressive list that includes:
Mobilizing fat to be used by the body as energy.
Prevention of additional fat storage.

Food gets used for energy instead of being stored as fat.

In fact, it block the production of new fat cells.
Suppression of appetite so you eat less.
Improvement of mood so you have less chance of succumbing to emotional eating.
GC 180 XTIngredients
The primary active ingredient is 1000mg GC 180 XT is Garcinia Cambogia, containing a 50% concentration of HCA (Hydroxycitric Acid).

HCA is the active compound in Garcinia, and it's claimed to work on several different levels.
It blocks the working of Citrate Lyase, the enzyme that converts unused glucose into fat.

So without that conversion, it has no option but to be used for energy.
It helps burn already stored fat.
It increases the release of serotonin which improves mood, suppresses appetite, and blocks emotional cravings.
Unlike a lot of other Garcinia supplements, GC 180 XTcontains a couple of additional ingredients:
Chromium which helps control blood sugar, which helps control appetite.
Calcium which has been shown to help burn fat within your existing fat cells.
Potassium which boosts metabolism and helps maintain proper hydration levels without bloating.
How To Use GC 180 XT
The instructions are to take one GC 180 XT capsule 2 to 3 times per day, preferably before meals.

GC 180 XT contains no stimulants, so taking it before your last meal shouldn't pose a problem when it comes to getting a good night's sleep.
GC 180 XT Side Effects
The GC 180 XT website and bottle don't list any side effects, so I wouldn't imagine anything too serious.

With that said, however, I have seen a number of GC 180 XT reviews from customers complaining of having an upset stomach when using it.

Again, we're not talking about anything severe, but you should be aware that a stomach ache is a possibility with this stuff.
Where to Buy
GC 180 XT is only available online. There are a number of affiliate websites that look like customer reviews.

What they really are are portals to funnel you to the GC 180 XT website to sign up for the "free trial." The reviews basically rave about how good GC 180 XT is, then get you to "Click Here" to get your free bottle.
Once you click through, you fill out a form to receive your free trial bottle for just the $5.95 shipping cost.Once you sign up, you have 14 days to decide if you want to continue using it.

If so, do nothing, and they'll charge your credit card $69.95 for the "free bottle." They'll also sign you up to receive a new bottle each month for that same price.You'll continue to receive a new bottle every month until you cancel.
Here's what's wrong with this free trial set up.

First of all, they don't make clear what's going on.

You think you're getting a bottle for $5.95 with no strings a But you're not.

It's all laid out on the website, but it's in the very fine print, designed specifically for you to miss it.
Secondly, $69.95 is very expensive for what this stuff is.Even if you like it, it's probably not worth $69.95.
And when you finally do figure out what's going on and you try to cancel and get you're money back, chances are you'll lose at least one charge, maybe several.
You can also get GC 180 XT at Amazon.com.The price there is a more reasonable $34.99.
GC 180 XT Reviews
Most of the "reviews" you'll find are really just advertisements, but there are a few real ones on Amazon and a couple other websites.For the most part, the feedback is people railing against the free trail scam.

Most of them add in an "oh by the way this stuff doesn't work" line too.
Conclusion
We usually add a Pros and Cons section to our supplement reviews. In this case, we didn't bother.

There's realy nothing good about GC 180 XT.

It's possible that Garcinia may offer potential benefit for weight loss, but the scientific evidence doesn't really support it.

Then when you consider the free trial scam, there's just no reason to even entertain the idea of buying GC 180 XT.
Have You Used GC 180 XT?

Leave Your Review Below!
Top 3 Fat BurnersAffiliate Disclosure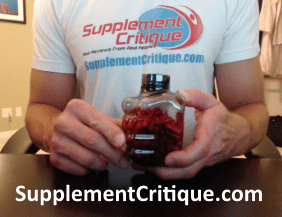 Instant Knockout is actually a new fat burning supplement I just came across, and got great results.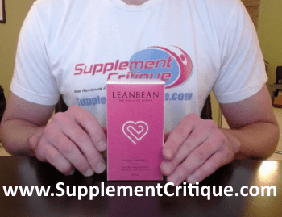 LeanBean Female Fat Burner is the BEST fat burner for women we\'ve ever tested.

Read our review here.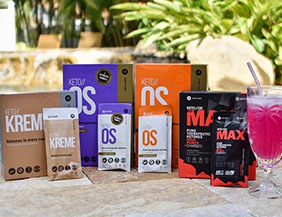 Biohacks your body into instant ketosis to burn fat instead of carbs.

Weight loss, energy, focus, anti-inflammatory, anti-aging.
Ask A Question
User Questions and Answers
No Questions Have Been Answered For This Article.