Generation X Lean 650 Review – Discontinued?
By:
Rob Miller
Fact Checked On: 7-10-2014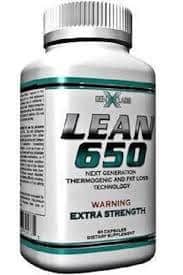 Generation X Lean 650 Overview
Weight Loss is hard. There's no two ways about it.

We know the general concept – eat less, exercise more and you'll lose weight.

But there are obstacles and pitfall along the way.

Just when you get things on track, you have to go to 3 or 4 parties all in a span of 2 weeks or something.

You lose your momentum, and you feel like you're back to square one.

Or you've been doing so well for so long, and you just can't get those last few pounds to budge.
Those last few pounds are the target of this supplement, called Generation X Lean 650.

With the dual abilities to burn fat and suppress appetite, this stuff promises to take you sailing past that plateau with ease, almost like you're back at the start when the losing was easy.

Generation X Lean 650 burns fat, keeps your appetite in check, and gives you energy to keep moving all through the day.

That's what they say, but it's our job to find out what's in this stuff and does it really work?
Generation X Lean 650 Ingredients and How They Work
The Generation X Lean 650 formula is actually quite strong.

It includes:
Vitamin B6 for helping the body convert food into energy so it doesn't get stored as fat.
Dandelion Powder for decreasing water retention.
Methyl Synephrine which works like the old ephedrine products did, for decreasing appetite and cravings.

It also increases vasodilation for better pumps while you're working out.
DMAA (1,3-Dimethylamylamine) which directs blood to the muscles that need it by constricting blood vessels leading to inactive muscles.

It gives you energy and focus, as well as a euphoric sensibility.

DMAA even increases fat burning activity in the body by raising metabolism, especially when combined with caffeine.

DMAA has been banned by the FDA, however, because it's caused serious and dangerous side effects.
Caffeine which increases energy and metabolism while it helps you burn stored fat.

It also decreases water retention.
Betaine Anhydrous helps your body produce carnitine which reduces body fat.
Green Tea Extracts which acts as an antioxidant to prevent free radical damage.

It also helps burn fat.
L-Carnitine which helps convert fat into energy while maintaining muscle mass and improving recovery times post workout.
Instructions are to take 1 Generation X Lean 650capsule before breakfast, and another one about 6 hours later.
Generation X Lean 650 Pros and Cons
Advantages of Generation X Lean 650
There are tons of positive Generation X Lean 650 reviews from customers who say they've never had these kinds of fat burning and energy results from anything else.
Disadvantages of Generation X Lean 650
It's been discontinued by the manufacturer and replaced by Generation X Lean 700, which no longer contains the banned substance DMAA.
It's very strong and can't be taken with additional caffeine or other stimulant sources.
Where to Buy
Generation X no longer makes or sells Lean 650, but it's still available for now through other online resellers.

The 60-count bottle costs about $55 to $60.
Conclusion
Generation X Lean 650 won't be available for much longer.A lot of retailers are out of stock and since it's discontinued, they won't be replenishing.

It clearly seems to work, but some people may have a bad reaction to the DMAA. If you do decide to try Generation X Lean 650, do so with caution and make sure you don't ingest additional caffeine.
Have You Used Generation X Lean 650?

Leave Your Review Below!
Top 3 Fat BurnersAffiliate Disclosure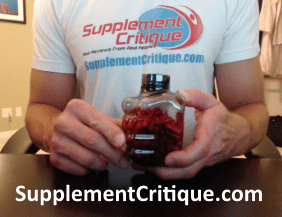 Instant Knockout is actually a new fat burning supplement I just came across, and got great results.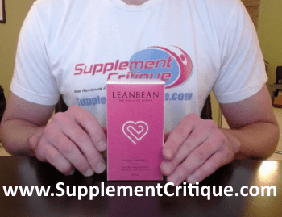 LeanBean Female Fat Burner is the BEST fat burner for women we\'ve ever tested.

Read our review here.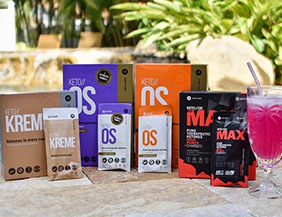 Biohacks your body into instant ketosis to burn fat instead of carbs.

Weight loss, energy, focus, anti-inflammatory, anti-aging.
Ask A Question
User Questions and Answers
No Questions Have Been Answered For This Article.