GenetX Burn Review – Is It Safe?
By:
Rob Miller
Fact Checked On: 10-14-2016
GenetX Burn Overview
GenetX seems to me more than just a supplement company. It's also a lifestyle.

Instead of a clunky website (can they really be old fashioned already?), they use Instagram, Twitter, and Facebook to promote their products and the lifestyles and bodies that go along with using them.

With this setup, it can be difficult to get all the information you're looking for, but we tracked it down for you so now you can come here when you need to know about them.

The product we're talking about today is called GenetX Burn.
GenetX Burn is the fat burner of the line.

It's highly thermogenic so it burns fat and it also contains components that suppress your appetite so you're efforts are made both easier and more effective.
GenetX Burn Ingredients and How They Work
The ingredient list for GenetX Burn definitely tries to take advantage of using proprietary blends that attempt to mimic the effects of well known, yet banned, fat burners.

The main ingredient is the proprietary:
Exphedrine HCL.

This is a mixture of Synephrine (which is also know n as Citrus Aurantum – a stimulant and fat burner used in lots of weight loss supplements), Caffeine which is obviously a stimulant but it also burns fat, Guggulsterone which is an antioxidant, and Guarana, which is effectively more caffeine.
The other ingredient is called Phenlethlamine which is a mimicker of amphetamine.

Again, this is obviously a stimulant.
Directions are to take one GenetX Burn pill before breakfast, another before lunch, and one more before dinner.
GenetX Burn Pros and Cons
Advantages of GenetX Burn
With all those stimulants, you'll definitely have energy for working out and probably no appetite.

The chances of you losing weight with GenetX Burn are pretty good.
Disadvantages of GenetX Burn
It's got so many stimulants, I'd be worried about feeling jittery and maybe worse.
Real information is scarce.

They're more interested in just posting pictures or people who use it.
Where to Buy
You can purchase GenetX Burn at the GenetX website.

A 3 month supply goes for $125. I couldn't find any information about a money back guarantee.
Conclusion
You may very well lose weight with GenetX Burn, but I don't think it's worth the potential risk of side effects.
Have You Used GenetX Burn?Leave Your Review Below!
Top 3 Fat BurnersAffiliate Disclosure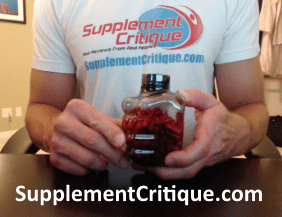 Instant Knockout is actually a new fat burning supplement I just came across, and got great results.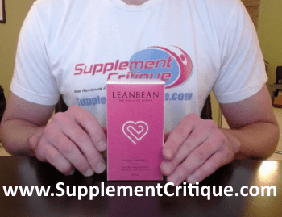 LeanBean Female Fat Burner is the BEST fat burner for women we\'ve ever tested.

Read our review here.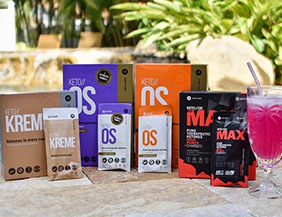 Biohacks your body into instant ketosis to burn fat instead of carbs.

Weight loss, energy, focus, anti-inflammatory, anti-aging.
Ask A Question
User Questions and Answers
No Questions Have Been Answered For This Article.