GenetX Male Stack Review – Should You Use It?
By:
Rob Miller
Fact Checked On: 10-14-2016

If you hear about a GenetX fitness supplement, it's most likely in the context of a whole fitness lifestyle.

They have a website where they sell their products, but most of their marketing is done through Instagram, Facebook, and Twitter.

They have GenetX devotees post pics and videos of themselves and their results, with the idea of creating a whole image that others will want to create for themselves.

And one of the ways of doing that is by using the GenetX Male Stack.
GenetX Male Stack is a stack of 3 supplements that a man can use as the complete fitness and bodybuilding package.

It contains a fat burner, a pre workout supplement, and a testosterone booster, the idea being that with all this support, you'll be looking like an member of Team GenetX in no time.

So lets break it down by product to see if GenetX Male Stack has what it takes.
GenetX Male Stack Components and How They Work
GenetX Boost is the testosterone booster.

It uses prohormones to boost you through and past your genetic limits so you can make gains you never could without help.
GenetX Pump is the pre workout formula.

You use it before each workout to get you insane strength and pumps so you are pushing harder in the um and getting better results.

It contains amino acids to increase nitric oxide and pumps, caffeine for energy, Beta Alanine and Creatine for muscle energy and strength.

You mix it with water and use it pre workout to get results you couldn't otherwise imagine.
GenetX Burn is the fat burner.

It's loaded with stimulants for energy boosts, metabolism increases, and fat burning.

Another important contribution GenetX Burn makes is that it gives you energy throughout the day.
GenetX Male Stack Pros and Cons
Advantages of GenetX Male Stack
It's a comprehensive approach to getting fit.
It fosters a fitness lifestyle mentality that can help you get and stay motivated to reach your goals.
Disadvantages of GenetX Male Stack
GenetX Male Stack is expensive.
There's not a lot of information out there about how it works and how well.
GenetX Burn contains more stimulants than you need, to the point where I might be concerned about being overstimulated.
Where to Buy
You can purchase GenetX Male Stackat the GenetX website for a $140 for a month's supply.
Conclusion
I'm sure you can get decent results using GenetX Male Stack, but I'm also sure there are better stacks for the money.The GenetX Pump is probably the best of the bunch.

You might be better off skipping the GenetX Male Stack and just going with the Pump on its own.
Have You Used GenetX Male Stack?

Leave Your Review Below!
Top 3 Testosterone BoostersAffiliate Disclosure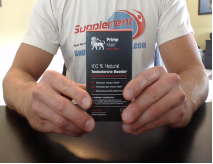 Prime Male is the most effective testosterone boosting supplement on the market that I've tested.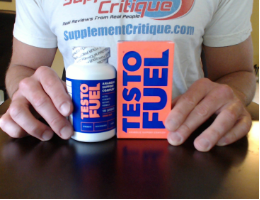 Testofuel is a VERY close 2nd to Prime Male, but contains ingredients to help older men.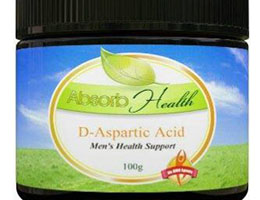 D Aspartic Acid is a clinically proven substance that has been shown to dramatically increase testosterone.
Check Out My Top Choice For T Boosters - Testofuel

Click Here To Read My Review
Ask A Question
User Questions and Answers
No Questions Have Been Answered For This Article.