For some, getting a good nights sleep can be damn near impossible.  Whether you suffer from a chronic condition, or you just have problems falling asleep every once in awhile, you may have turned to a supplement or prescription to help you get the rest you need.
We here at SupplementCritique.com have lately started testing a wide range of sleep aids in the last few months, and one that I personally had a chance to try out is a supplement called "Getting Sleepy".
This supplement was designed to help promote a natural calming sleep, and leave you waking up feeling refreshed and energized to start your day.  But does it really work?  Read on to find out what's in it, as well as my own personal results.
What is Getting Sleepy?
As noted above, Getting Sleepy is an over the counter sleep aid that uses a wide variety of ingredients to help induce healthy and restful sleep.  Those ingredients include some of the more common extracts found in sleep supplements like L-Tryptophan, Valerian Root, Melatonin, and magnesium, as well as some less common ones like Zinc, Vitamin B6, Stevia leaf extract, and Chamomile Flower powder.
Here's a pic of the label if you're interested.
In a sleep aid market dominated by pills, this all natural herbal remedy takes a different approach and uses chewable tablets instead.  The benefits of chew able tablets are many, including:
Faster absorption rate with sublingual use, meaning you feel the effects faster
Side effects are less common because it doesn't have to pass through the stomach
My Results With Getting Sleepy
I typically don't have a hard time falling asleep, but every once in awhile I find myself staring at the clock at night wondering if I'll ever drift off.  This particular night I had a pretty stressful day and had alot on my mind, so I found myself having a hard time turning in.
I decided to take 1 chewable tablet and let it sink in before I decided on taking another one.  As far as taste, for me it tasted like blueberry and cherries mixed together.  Not unpleasant, but not something I would want lingering in my mouth while trying to fall asleep.  So, I let the tablet absorb for about 10 min. then brushed my teeth.
About 10 minutes after I took it I could immediately start feeling like I was getting tired.  Also, I felt as though the thoughts that were racing through my head about the days events seemed to slowly slip away.  I typically like to read for about 45 min. before bed, but found that I couldn't even follow what I was reading after about 20 min.
That first night I slept a good 7 hours straight (which is normal for me) without waking up once.  What I did notice the next day was I had a sense of calm, clear-headedness, with no lingering fatigue or anything.
The second night I decided to take 2 tablets instead of one, and it REALLY seemed to hit me a bit harder this time.  I would say within 20 min. I was knocked out cold, and slept a full 8 hours without waking up.
The only downside I noticed was I woke up feeling a bit groggier then the day before.  This didn't last much longer then halfway through my first cup of coffee though, which was a plus.
Pro's
Seems to work fast
Good taste
Good sleep quality
Free samples available
Con's
Not available in stores
Some may find the taste unpleasant
Where To Buy
As of this review, you cannot find Getting Sleep sold in stores like Walgreens, CVS, Walmart, or any other brick and mortar retailer.   The only place it's available for sale is www.GettingSleepy.com.
Keep in mind that if you do decide to order the trial they will bill you 18 days after you order in the amount of $89.97.  You can cancel at anytime by calling their toll free phone number at 1-800-884-2347.
They also offer a 30 day money back guarantee, but you still need to contact them to get an RMA # and send it back.
Recommendation
All in all, I think Getting Sleepy is onto something with their formula, as well as the fact that it's a chewable tablet.  Sublingual dosing (under the tongue) is one of the fastest routes of administration for practically any herbal product you're taking, and this can REALLY help with people who are prone to having problems taking pills.
If you're looking for an effective sleep aid that can not only help you fall asleep BUT also help you STAY asleep, then I highly recommend you give Getting Sleepy a try.
Have You Used Getting Sleepy?  Leave Your Review Below!
Top 3 Sleep AidsAffiliate Disclosure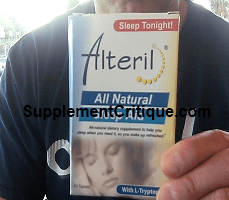 Alteril is a VERY effective, non-addictive sleep aid that will leave you waking up refreshed and ready to start your day.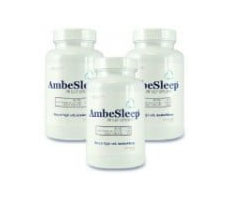 Ambesleep is a fast acting formula that uses all natural ingredients and helps you sleep more deeply.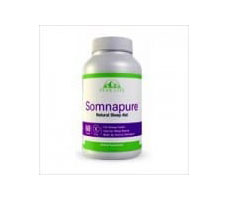 If it wasn\'t for the free trial billing nightmare, we probably would have ranked it higher.
How People Found This Review:
and getting sleepy
User Reviews
Felipe's Review

Hello Everyone! Well I got my sample and have been trying it out.

I have gone thru many options and I have to say this is the best I have ran into. But I have to take two tablets to really feel the effects.

I chew them until dissolved and leave them in my mouth for a couple of minutes. They have been kicking in at about 30 min. When I feel a bit restless I take two with .5 xanax and I'm knocked out.

Different formulas work for different people no doubt about that.


Was this review helpful to you?
6 out of 7 people found this review helpful.
---
Ask A Question
User Questions and Answers
---

Where do I get free sample of getting sleepy sleep aid ? -Pat

You can order a free trial through their website.- Rob
Was this question helpful to you?
1

out of 1 people found this question helpful.
ASK A NEW QUESTION
---

the amount of the ingredients are not listed--i want to know hoe much melatonin,chamomile etc- -nancy

SupplementCritique.com is a review website. We have no affiliation with Getting Sleepy. Because their formula is proprietary, you'll have to contact them directly for more information.- Rob
Was this question helpful to you?
0

out of 1 people found this question helpful.
ASK A NEW QUESTION
---