HGH Elite Series Review
By:
Rob Miller
Fact Checked On: 4-5-2018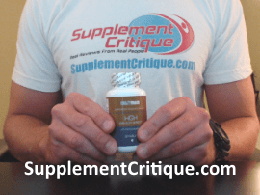 Note: This is just a review. Click Here to visit the official HGH Elite website.
One of the most important aspects of any workout regiment where you're looking for enhanced muscle growth and/or weight loss involves the recovery period. This is often overlooked by guys looking to bulk up / slim down because they tend to over-train the muscles, which could actually lead to NEGATIVE results.
There's a wide variety of supplements out there that can help aid in the recovery process, and one such product we recently had a chance to test out is called HGH Elite. This all natural HGH releaser is designed to help your body repair broken muscle tissue and aid in recovery. But what makes it so effective when compared to the rest? Read on to learn more.
What is HGH Elite?
Classified as a human growth hormone supplement, HGH Elite is made up of an all natural and proprietary formula which help to boost the recovery process dramatically. It does this by helping to "mimic" the effects of the steroid Somatropin through the use of all natural ingredients.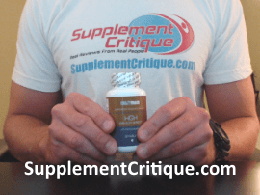 The primary ingredient, Deer Antler Extract, on its own has been widely studied and found to contain substances that can help with boosting strength and endurance, improve the immune system response, counteract stress, and promote rapid recovery.
However, the real key to success with this formula is the combination of Deer Antler Velvet extract along with a few other key ingredients, which include L-Arginine, L-Lysine, L-Ornithine, and whole pituitary gland. This combination has been shown to help improve athletic performance, reduce stress levels, and even improve eyesight and hearing.
Click Here to see a picture of the label.
Just to be clear, HGH Elite is NOT actual HGH and is NOT a steroid. The real deal is only available via a prescription, and is typically hard to get unless you have a serious medical condition. Additionally, REAL HGH can often produce a wide array of side effects, so it's not really recommended you even try to obtain it.
Pro's
Safe AND Effective all natural formula
Great for aiding in the recovery process
Increases Focus and Drive
Perfect for both bulking and strength cycles
100% legal
Does NOT require a prescription
Free shipping
Cons
Only available online
Not Cheap…$62 for a one month supply
Frequently Asked Questions
How do I take it?
According to the label, you're supposed to take 2 tablets of HGH Elite on an empty stomach. You should avoid eating 2 hours before and 2 hours after taking the dose, and it's preferable to take it at night.
How long does it take to start working?
Generally speaking, you'll start to see results within a couple of weeks. One of the first things you will probably notice is better quality sleep, as well as less soreness from your previous workouts. Over time you should start to see an increase in focus and drive, as well as enhanced results in size and strength.
Should I take it with anything else?
It's recommended that you stack HGH Elite with Winnidrol, Clentrimix, and Dianobal for the best results. Just to be clear, you would take all of these at the same time, not one after another.
Is this stuff a steroid?
No, this supplement is not a steroid. As mentioned previously, it contains ONLY all natural ingredients that are completely legal, do NOT require a prescription, and will not flag a blood test.
Are there any side effects?
I did not experience any side effects from HGH Elite, and the formula is all natural so there shouldn't be a problem. That said, there is the potential for ANY supplement to produce side effects, so it's best to check with your doctor to be absolutely sure.
Where To Buy
You can order HGH Elite off of the official Crazy Mass website. A one month supply will run you about $62, and they do have a "Buy 2, Get 1 Free" offer available. All shipping is discreet, so noone will know what you are ordering.
Recommendation
If you're looking for a high quality supplement to help you recover from your workouts, then HGH Elite is a great choice. Not only will it help you see explosive gains in both strength and mass, but it can also reduce your recovery times dramatically. I have tried alot of these HGH supplements over the years, and HGH Elite is the real deal.
Have You Used HGH Elite? Leave Your Review Below!
Top 3 Hgh SupplementsAffiliate Disclosure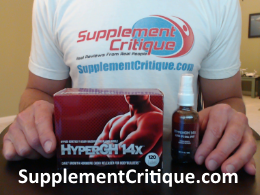 HyperGH 14X is a potent HGH releaser which works to help with recovery.Read more in our review.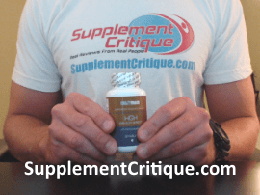 HGH Elite series is another one of the best HGH supplements we've ever tested.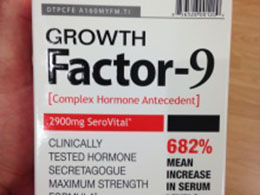 While it is very expensive, Growth Factor 9 has proven that it indeed does WORK.
Click Here To Visit The HGH Elite Site

www.CrazyMass.com
Ask A Question
User Questions and Answers
---

I'm thinking about stacking HGH Elite with Dianobal and Testosterone Max. Is this a good choice for bulking up? How would I take them? All at once, or should I take them how they are described on the label? -Michael F.

Yeah that could work. You might actually be better of with the Crazy Mass bulking stack if you're looking to bulk up. The Deckadrolone will help your muscles recover faster, and the T-Bal 75 has colostrum which contains IGF-1 (Insulin-like growth factor). Works GREAT for bulking! As far as dosing, I would take them all exactly as they say on the label.- Rob
Was this question helpful to you?
1 out of 1 people found this question helpful.
ASK A NEW QUESTION
---

Does HGH Elite Series make you taller? -Zach

Some companies like to say their HGH supplements will make you taller, but they don't.- Rob
Was this question helpful to you?
1 out of 1 people found this question helpful.
ASK A NEW QUESTION
---

Can this product make a 15 year old boy grow? -Lali A.

I doubt it. It's intended more for recovery from workouts, and doesn't work exactly like growth hormone meds.- Rob
Was this question helpful to you?
1 out of 1 people found this question helpful.
ASK A NEW QUESTION
---

I have used HGH Elite before (taking two tablets right before bed). This go around, I am wanting to slightly up the dosage of all my cycles. Would it be okay to either take 4 tablets before bed, or take 2 before bed and 2 upon waking? -Quincy

I don't usually recommend taking more than the manufacturer recommended dose for any supplement. If you choose to go ahead with it, try adding one pill first to assess your reaction before moving on.- Rob
Was this question helpful to you?
1 out of 1 people found this question helpful.
ASK A NEW QUESTION
---

Can I still take my animal pump, concrete creatine, beta alanine, bcaa, whey iso, casien, n glutamine? ? -mike

Yes, the addition of HGH Elite Series will not interfere with your current stack.- Rob
Was this question helpful to you?
1 out of 1 people found this question helpful.
ASK A NEW QUESTION