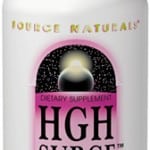 We came across hgh surge while researching various supplements on amazons marketplace, and decided to review it for our readers.

It is one of the leading hgh supplements sold on Amazon, and has been used by thousands of men and women worldwide.

But does it really work to increase energy, help build lean muscle, and give you more youthful appearance?

We set out to learn as much about this product as we could in this review, and present you with the facts.

Learn more about the ingredients, side effects, user results, and all other important information about this supplement.
What exactly is Hgh Surge?
Hgh Surge is a growth hormone releaser supplement designed to help stimulate the natural production of hgh in the pituitary gland.

It is manufactured by a company called Source Naturals, which distributes a line of other products in the health related market.
According to their website, it is a bioaligned, vegetarian formula which contains innovative ingredients such as DHEA and the Chinese herb Huperzia Serrata that supports multiple body systems involved in hgh production.
It also contains such ingredients like niacin, Chromium, L-Arginine, L-Glutamine, GABA, and Gingko Biloba. These ingredients are very common in HGH releasers such as HGH Factor.
Reviews of HGH Surge
Reviews are mixed for Hgh Surge, with some people praising the product for its effectiveness, and others saying their were too many side effects.

A few sample testimonials below:
"I thought this product would give me more energy, and help build muscle without gaining weight. Nope. Nothing. Nada.

A little bit more energy in the mornings, but as far as it helping with my workout?

Not one bit, if you want to buy HGH, let's just say you get what you pay for and save your money up and buy something else."
M.

Piplick
"I am a 29 year old male.

For the past year I have had problems of fragility, mostly in my feet and calves.

After 1 week taking this supplement my feet are very happy."
Jorbal
Dosage Requirements and Side Effects
One of the biggest problems we found with hgh surge is the dosage requirements.

Many users complained about having to take 10, large sized pills everyday.

In addition, some reported side effects ofupset stomach, diarrhea, and that it didn't even work.
Having to take that many pills a day is a lot to ask for when it comes to any supplement really, and it also means that you would go through a supply of it very quickly.
There are other side effects associated with hgh surge, which are listed primarily on the products website.

These side effects include, nausea, vomiting, cramps, excessive urination, insomnia, headache, chronic heart arythmias, and high blood pressure.

As with any supplementation, it is advised that you speak with a doctor before taking.
Pro's
Contains many of the necessary ingredients
Modestly Priced
Can be found in local stores
Con's
Potentially bad side effects
No Doctor recognition
Hard To Swallow pills
Overall Conclusion
Like alot of other hgh releasers, you should be cautious about the ingredients listed in them.

Hgh surge contains 400 mg of Niacin, which is about 2,000 % of your daily value, and that is per serving.

You take 2 servings of this supplement a day, so you can do the math and figure our how much Niacin you are taking.

We believe many of the side effects can be rooted in this ingredient list.

Also, keep in mind that these pills are hard to swallow, and you need to take 10 of them a day, so if you have trouble swallowing large pills, you may want to reconsider.
It can also add up when it comes to the toll that it takes on your wallet because of how quickly you could go through a supply if you are one of the many that need to take up to 10 pills to have an effect.
Top 3 Hgh SupplementsAffiliate Disclosure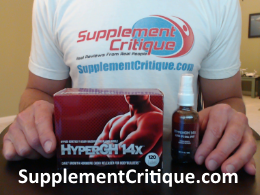 HyperGH 14X is a potent HGH releaser which works to help with recovery.

Read more in our review.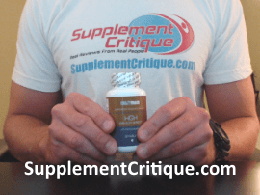 HGH Elite series is another one of the best HGH supplements we've ever tested.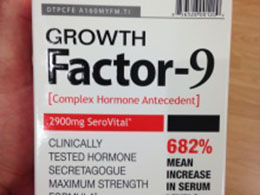 While it is very expensive, Growth Factor 9 has proven that it indeed does WORK.
User Reviews

4.0 out of 5 Stars (1 Reviews)
Have you used this supplement?
Honestly... it's good
These are serious pills, in size and potency. I left a few on the counter once, and they were melting by the end of the day.

I take 2 pills as soon as I wake up, before my morning meal. Energy and focus. Makes it so I don't hate mornings so much.

1 Bottle will last me forever. Yeah the pills are big, which is part of the reason I only take two. Years ago I tried taking an entire dose, no thank you. But even only taking 2 in the morning, I feel a huge difference.

Was this review helpful to you?
11 out of 12 people found this review helpful.
---
Ask A Question
User Questions and Answers
---

Why would this product be bad for diabetics, or carpal tunnel? -Diane

I haven't heard that it is. You may want to check with your doctor.- Rob
Was this question helpful to you?
2 out of 2 people found this question helpful.
ASK A NEW QUESTION
---

Choosing the right supplement is big question. How to choose the correct HGH supplement. -Mervin

My top choice is HyperGH 14X. Check out my review here.- Rob
Was this question helpful to you?

ASK A NEW QUESTION