Hydro Muscle Max Review – The Biggest Reason to Avoid It
By:
Rob Miller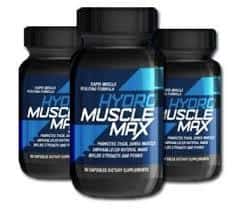 Contents
What is it
Ingredients
How To Use
Where to Buy
Reviews
Pros and Cons
The Big Reason to Stay Away
User Reviews
When I first heard of Hydro Muscle Max, it was accompanied by the tag line: "The UK's Leading Muscle Boosting Supplement".

That made me sit up and take notice of course, so I dove right in.

It didn't take long, however, to realize that the tagline may be good marketing but it didn't have much going for it in the truth department.
But I'm getting ahead of myself.

Let's back up and start from the beginning.

What is Hydro Muscle Max?
Hydro Muscle Max is a workout supplement that makes some pretty outrageous promises.

I've seen claims like it will melt your fat away like magic and take your troubles with it. (Yep, they totally said that).

Not only that, but it will also put your sex drive in high gear and boost your immune system to boot!
"Sign me up", is what they want you to say upon hearing such enticing claims of course.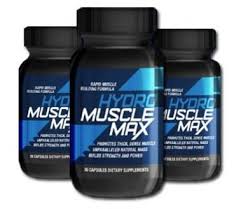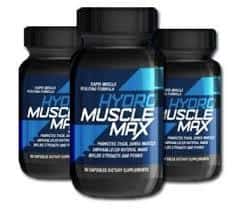 But these are just hyped up marketing claims.

To get back to its most basic promises, you'll see Hydro Muscle Max:
Builds lean muscle.
Provides strength gains.
Boosts endurance and power.
Gives you insane muscle pumps.
Increases your libido.
It mostly sounds like a pre workout, but with traces of testosterone booster and fat burner in there as well.

Lately, I've seen a lot of supplements like this one.

It's tough to decipher what their goal is until you see the ingredient list.

It's only then that you're able to parse out what the stuff can actually do.

Hydro Muscle Max Ingredients
Like a lot of similar supplements, figuring out what's in Hydro Muscle Max is no easy feat.The official website never published the list, but several other websites – review websites and enthusiasts' postings – offer their perspective on the matter.

The only problem with this is that when it comes to finding an ingredient list, different websites disagree about what goes into the formula.
We've decided to share the two primary lists with you and tell you what we think of each:
The less commonly cited list includes:
Minerals
Betains
Energy boosting Agents
Proteins
Micronised Creatine
It's not very specific about what the ingredients do and how they're effective.

Given the claims of the product, my assumption is that the second list is more correct.

This list includes:
L-Arginine
L-Taurine
Citrulline Malate
Pure Nitric Oxide
Pure Super Molecule
There's another reason this is probably the list and it's that on the Hydro Muscle Maxwebsite, they talk about the benefits of L-Arginine, so it would make sense that L-Arginine is one of the top ingredients on the list.

Here's a little more information on how each of these potential ingredients could affect you.
L-Arginine is a precursor to nitric oxide.

Nitric Oxide is a vasodilator which relaxes and opens up your blood vessels, allowing for an increased amount of blood to flow through.

This means more oxygen and nutrients being delivered to your muscles both during and after workouts, increasing pumps and improving post workout recovery.

L-Argninine is one of the most commonly found ingredients in pre workout formulas.
It helps with vasodilation and getting blood to the extremities for the best performance and mobility while pumping iron.
L-Taurine helps fight against muscle fatigue so you can use your muscles harder and longer during workouts.
Citrulline Malate is actually a pre cursor to L-Arginine, which then turns into nitric oxide.

This acts as a kind of time release way to producing more nitric oxide.
The other two ingredients – Pure Nitric Oxide and Pure Super Molecule – aren't actually real.

I've seen lots of scammy supplements use these terms as ingredients, but they don't actually exist as ingredients.

Nitric Oxide is produced within the body, you cannot ingest it as such.

And Super Molecule – what does that even mean?

I couldn't tell you.

How To Use Hydro Muscle Max
The instructions I found say to take 1 Hydro Muscle Max pill twice a day, morning and night.

They don't mention full or empty stomach, so I recommend taking it with a little bit of food.

Where to Buy
Hydro Muscle Max is one of those free trial scam products that we talk so much about.

That means it's only available through their official website, and you will sign up thinking you're getting something free, but really you're signing up for future monthly payments as far as the eye can see.
Here's how it works:
You pay a small shipping fee and they ship you a full one-month supply.

Most people think that's the end of it.

But more and more guys are finding out the truth about how these scams work.

What happens next is that you have to call them within 14 days of the date you placed your order and tell them you want to cancel your subscription.

If you don't, on the 14th day, they will charge you full price for the Hydro Muscle Max you already receive and thought was free, and continue to charge you that full amount every month forever, or until you cancel.
If you manage to cancel in time (ie within the 14 day trial period), usually that's the end of it and you won't be charged. That's the best case scenario.

What happens to all too many guys is that the companies conveniently lose your cancellation, or they tell you you have to ship the original bottle back to them, or they try to convince you to keep using it at a discounted price.

If this does happen to you, stand your ground.
You may have to call your bank, and it's not a bad idea to contact the Better Business Bureau and/or your State Attorney General's office.

If you're thinking about possibly doing that, let them know.

It'll usually begin to change their tune when they know they're about to be on record as scamming customers.
If you don't manage to cancel in time, by the way, the full price is about $87.90.That's very expensive for a simple L-Arginine pre workouts pill, even if it does works.

Hydro Muscle Max Reviews
I wasn't able to find any customer feedback about how well Hydro Muscle Max works, but I have seen plenty of complaints from customers who've been scammed.

Even within the world of free trial supplement scammers, there are better and worse actors.

It would appear that Hydro Muscle Max is a worse actor.
Here's what one reviewer said happened to him: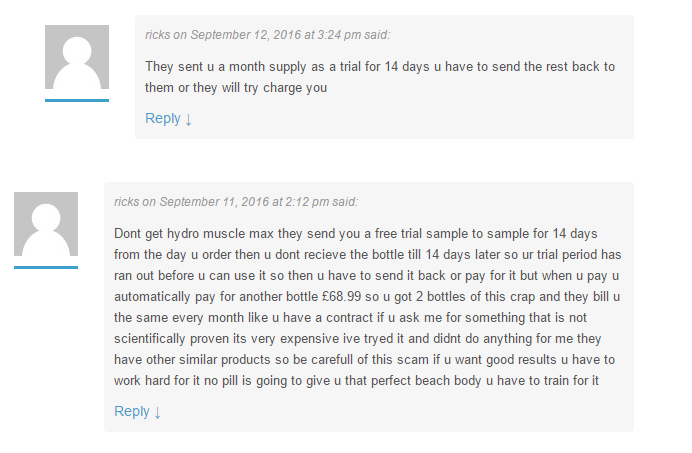 And there are plenty more very similar stories to that one.

Hydro Muscle Max Pros and Cons
Advantages of Hydro Muscle Max
Disadvantages of Hydro Muscle Max
The ingredients list is not clear, and the one that is likely correct contains made up ingredients like Nitric Oxide and Super Molecules.
You can only get it by signing up for a phony free trial.
The Hydro Muscle Max free trial is particularly scammy with customers complaining that you can't cancel outright and that you have to return the bottles that were supposed to be free, otherwise you have to pay for them.
There are no clinical trials.
There's no customer feedback about the product's effectiveness.
The Big Reason to Stay Away From Hydro Muscle Max
Hydro Muscle Max is just another free trial scam that I hope everyone who reads this stays away from.

They don't list the ingredients, there is no customer feedback, and they only offer it through the free trial scam.
Readers ask me all the time, how can you write a negative review of this product when you haven't even tried it.

It would be a valid question if I was saying negative things about how the supplement works.

But that's not what I'm saying. (Sure an L-Arginine supplement for $90 is hideously overpriced, but that's beside the point.My problems with Hydro Muscle Max are not about how well it does or does not work.

My problems with Hydro Muscle Max start and end long before effectiveness is even a consideration.
Hydro Muscle Max tries to scam you into monthly billing until you notice and find a way to stop them.

It may be legal, but it's far from ethical.

And it has to make you wonder – why would an effective product use such a scammy tactic to market itself?

The only answer is that it wouldn't.

And that's why I can give a negative review to a product I've never actually tried.
It turns out that Hydro Muscle Max may not be available anymore anyway.

I searched and searched and couldn't find their website, so their issues with customers may just have caught up with them in the end.

Have You Used Hydro Muscle Max?

Leave Your Review Below!
Top 3 Body BuildingAffiliate Disclosure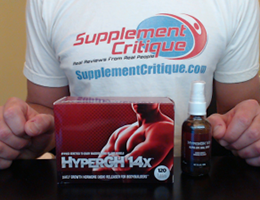 HyperGH 14X is a potent HGH releaser which works great for bodybuilding.

Read more in our review.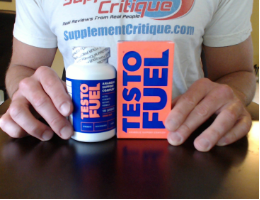 Testofuel is the most effective testosterone boosting supplement on the market that ive tested.

Read my review to learn more.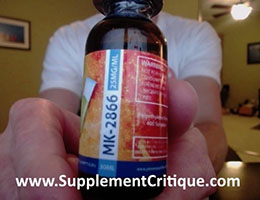 Ostarine is the poster boy for SARMS, and will promote lean muscle tissue growth dramatically.
User Reviews

1.0 out of 5 Stars (1 Reviews)
Have you used this supplement?
Roberto's Review
Hydro Muscle Max is actually a scam. I have just found I've been charged every month about 80.00 pounds. I called them and hopefully, I have managed to cancel the subscription.

Was this review helpful to you?

---
Ask A Question
User Questions and Answers
---

What is considered the last day of the 14 day trial? Is it the 14th day, or can they charge me on the 14th day. -John

I'm not sure. To be safe, you should assume they will charge you on the 14th day.- Rob
Was this question helpful to you?
0 out of 1 people found this question helpful.
ASK A NEW QUESTION