IForce Intimidate Review
By:
Rob Miller
Fact Checked On: 9-12-2013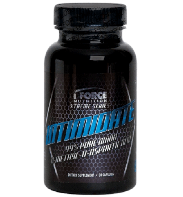 IForce Intimidate Overview
If you're someone who is not only trying to build lean muscle mass, but also burn fat at the same time, one product that you might find yourself looking into is IForce Intimidate.

This product has been designed to not only increase the total testosterone in the body, which is the primary must for optimal results with your strength training workout, but also help you burn fat faster as well.
It does this by helping to reduce the total amount of estrogen in your body, which is the female hormone that can prompt you to store fat. With both of these effects taking place together, the end result is that you may find yourself making a complete body transformation. Additionally, this product is designed to help you increase your total sleep quality, which then allows for faster recovery from your workout sessions as well as increases the total growth hormone release you experience as well.
Ingredients And How They Work
Now that you know more about how IForce Intimidate works, what ingredients does it contain that have this effect?

The product itself is a relatively basic one and is going to consist of N-Methyl D-Aspartic Acid along with Brassaiopsis Glomerulata, which together help to position your hormones for peak muscle building.
You'll also experience positive mood enhancement while using this product as well, so that's yet another thing that most people look forward to.
Pros
Can help accelerate the process of muscle building
Assists with the reduction in body fat as your metabolism increases higher due to more lean muscle mass on your frame
Can promote deeper sleep to help you wake up feeling refreshed and revitalized
Speeds post workout muscle repair and recovery
Cons
Is one of the more pricey products on the market
Some individuals have experienced nightmares while using this product
Won't provide as strong as a workout energy enhancer as some other products on the market
You'll need to take a break after using the supplement for 8 weeks in duration
Where To Buy
You can purchase this product at most online retailers for around $35-40 per bottle.
Conclusion
All in all, Iforce Intimidate is a very basic testosterone booster that can, by nature, help to minimize estrogen as well. While it is relatively simple in terms of the ingredient listing, this also means that it doesn't have quite as powerful benefits as some of the other products on the market.
For someone who's just getting started who wants a bit of help with the process, this product will likely look fine.If you're looking for more of a pre workout pick-me-up as well so that you see enhanced performance as well as enhanced hormonal levels, you'll likely want to look into other product options instead.
Have You Used IForce Intimidate? Leave Your Review Below!
Top 3 Testosterone BoostersAffiliate Disclosure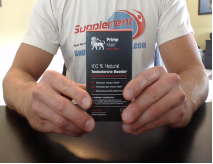 Prime Male is the most effective testosterone boosting supplement on the market that I've tested.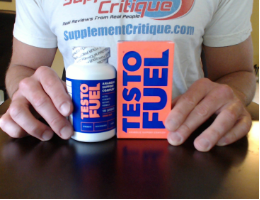 Testofuel is a VERY close 2nd to Prime Male, but contains ingredients to help older men.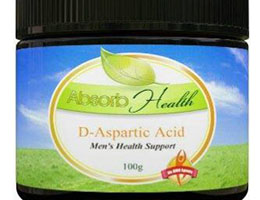 D Aspartic Acid is a clinically proven substance that has been shown to dramatically increase testosterone.
Check Out My Top Choice For T Boosters - Testofuel

Click Here To Read My Review
Ask A Question
User Questions and Answers
No Questions Have Been Answered For This Article.