Activate Xtreme Review – Does It Really Work?
By:
Rob Miller
Fact Checked On: 9-12-2013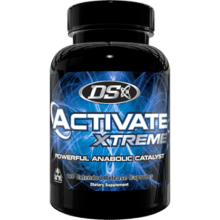 Driven Sports Activate Xtreme Overview
If you're serious about your training and want more out of your testosterone booster, you may want to look into and consider Driven Sports Activate Xtreme.

This product aims to go a step above all the other products out there and improve your progress through a few different means, helping to boost your testosterone levels dramatically. With the added testosterone surging through your body, you should notice improved strength, increased size, as well as more power generation capacity. This factor makes this a great choice for anyone involved in athletic sports in particular as it will help you take your performance up a notch.
Ingredients And How They Work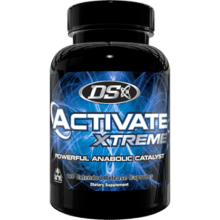 The ingredients you'll find in Activate Xtreme work together in unison to bring you the results that you're after.

You'll take in vitamin D3, along with their proprietary blend consisting of a number of different herbs and extracts.

It's this blend that sets their product apart as no other testosterone booster on the market contains this mix of ingredients.
For best results with this product, you are to take two capsules two to three times per day, using for 4-8 weeks at a time.

After the 8 week mark, break from the product for a short while and then start up again if you want to continue to see muscle growth take place. Activate Xtreme takes a two pronged approach.
First, it'll help to increase the total free testosterone in the body, which is the most utilized testosterone to bring you maximum results. Then in addition to that, it'll also help you produce more overall testosterone as well as well as growth hormone, so you see even further benefits as you go about your training.

Together, these are the two most powerful muscle building hormones in the male body.
Pros
Will help to increase the speed of muscle generation taking place
May also assist with helping you burn fat faster
Can help you experience higher ongoing libido levels due to enhanced testosterone release
Will enable you to recover faster between workout sessions, getting back into the gym to do more work again sooner
Can help you retain the muscle you build even after you come off the supplement – whereas most products will have you losing the weight if you discontinue use
Cons
Some users may notice strength/motivational declines during the off period when they must break from the product
It won't produce quite the level of muscle pumps as some other testosterone boosters will
Most users won't find they are as motivated during their workout session while on this product
Where To Buy Activate Xtreme
You can purchase this product at most online retailers quite readily and can expect to pay around $55-70 per 120 capsule bottle depending on where you purchase it from.Shop around so that you can get the best deal.
Conclusion
All in all, Activate Xtreme is a great product to consider and it can definitely help you take your training to the next level if you are already working hard.

The fact that it stimulates both growth hormone and testosterone is of a good advantage. That said, it lacks some of the potential workout stimulatory effects other products present, so if you want those benefits, you will need to look elsewhere.
Have You Used Activate Xtreme? Leave Your Review Below!
Top 3 Testosterone BoostersAffiliate Disclosure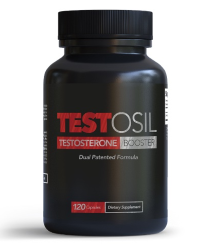 Testosil is the most effective testosterone boosting supplement on the market that I've tested.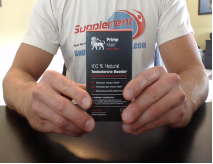 Prime Male is another very effective testosterone booster that uses clinically proven ingredients.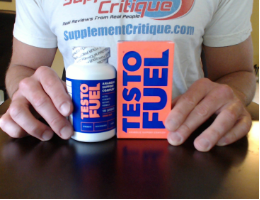 Testofuel is a VERY popular testosterone booster that contains ingredients to help older men.
Check Out My Top Choice For T Boosters - Testofuel

Click Here To Read My Review
Ask A Question
User Questions and Answers
No Questions Have Been Answered For This Article.