iForce Nutrition Max Out Review – Does It Work?
By:
Rob Miller
iForce Nutrition Max Out Overview
iForce Nutrition Max Out ain't what it used to be. According to iForce, it's better.

They took the old product off the market, reworked it, reformulated it, and re-released it.

And now, it's being touted as the super-intense pre workout powder to make all others obsolete.

So let's dive right in and see what this stuff has to offer.
iForce Nutrition Max Out Ingredients and How They Work
The iForce Nutrition Max Outformula is divided into 4 maxed out complexes:
ADRENAPLEX – Unlimited Energy – provides that immediate rush, forcing your body to step up to the plate with long lasting, no jitters energy.

To that end, it contains:
Phenethylamine HCL to enhance mood and focus while reducing fatigue.
Caffeine – 300 mg for sustained energy through your workout.
Synephrine HCL for energy and breaking down stored fat.
NITROPLEX – Power and Strength – helps you push harder so you develop and grow your muscles and their capacity to work with every push.

It contains:
Glycerol Monostearate which shuttles water to muscles for extreme pumps and lifting power.
Potassium Nitrate which provides a nitric oxide boost bigger than what you've ever had before.
COGNIPLEX – Laser Focus – for getting you in the zone with the kind of extreme focus where you can't think about anything but the task at hand.

It contains:
Rhodiola Rosea which helps your body adapt to physical stressors by releasing serotonin, dopamine, and norepinephrine.
DMAE which produces more acetylcholine for better mood, focus, concentration, and memory.

It also improves sleep which is key for muscle recovery.
Huperzine A which is a nootropic that helps your mind focus more accutely.
HYDRAPLEX – Performance and Hydration – for keeping you at peak form so you can kill it at your workout.

It contains:
Potassium Phosphate, Sodium Phosphate, and Magnesium Phosphate which are all the important electrolytes your body needs for allowing your brain to communicate effectively with your muscles, making you the best performing athlete you can be.
The recommended serving size is 1 scoop taken with water or another beverage about half an hour before your workout.
iForce Nutrition Max Out Pros and Cons
Advantages of iForce Nutrition Max Out
It addresses, energy, pumps and focus.
According to iForce Nutrition Max Out reviews, the taste is good and it mixes well.
It provides electrolytes.
Disadvantages of iForce Nutrition Max Out
It contains a lot of caffeine, so if you're sensitive, it may not be for you.
There are very few user reviews to help us know how well it actually works.
Where to Buy
You can buy iForce Nutrition Max Out online. The 10 serving size sells for about $12, or you can get the 30-serving tub for about $45.
Conclusion
They reformulated iForce Nutrition Max Out, and it looks pretty decent, but it's not knocking my so If you see a deal, go for it.

But I don't think it will end up being the best pre workout you've ever tried.
Have You Used iForce Nutrition Max Out?

Leave Your Review Below!
Top 3 Pre WorkoutAffiliate Disclosure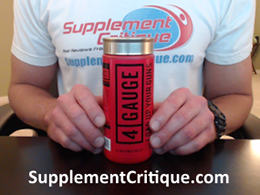 4 Gauge is a brand new pre workout that kicks in FAST and will rev up your workouts.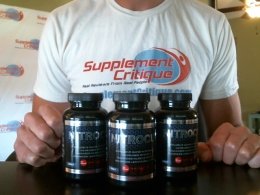 Nitrocut is a VERY effective pre workout supplement for a variety of reasons, see why here.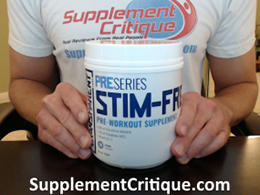 If you're looking for a stim-free pre workout, add Transparent stim-free to your list!
User Reviews

5.0 out of 5 Stars (1 Reviews)
Have you used this supplement?
So wrong
This is the best pre I've ever used hands down. This review is so wrong. Ton of reviews on bodybuilding.com

Was this review helpful to you?
2 out of 4 people found this review helpful.
---
Want To Really Get Ripped?

Click Here To Download My FREE "Get Ripped" Ebook!
Ask A Question
User Questions and Answers
No Questions Have Been Answered For This Article.