iForce Nutrition Thermoxyn Review – Should You Use It?
By:
Rob Miller
Fact Checked On: 9-23-2014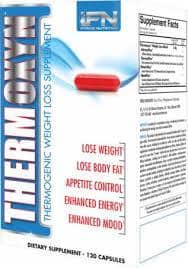 ---
---
Home
»
Fat Burners
» iForce Nutrition Thermoxyn Review – Should You Use It?
iForce Nutrition Thermoxyn Overview
Whether it's time to cut or shred for competition or just lose those extra holiday pounds, it's time for an effective fat burner.

But the competition is stiff, so finding the right one is a bit like finding that old needle in the haystack.

Recently, iForce Nutrition Thermoxyn caught my eye, and the reason I took notice was because almost every single customer review I saw was over-the-moon favorable.

People – men and women both – seem to really love this stuff. That's definitely a great start.

But let's take this process to the next step and see what's in the formula that might be causing all the great buzz.
iForce Nutrition Thermoxyn Ingredients and How They Work
iForce likes to use "Plexes" (or complexes) in their formulas.

It's just a fancy way of categorizing the ingredients based on their primary function and benefit.

In the case of iForce Nutrition Thermoxyn, you'll find:
ADRANAPLEX which is where you get the energy enhancing ingredients like:
Caffeine for that immediate high-energy rush.
Acacia Rigidula which keeps pushing you forward hours after the caffeine has worn off.

This is where you find the motivation to keep up, active, and focuses on your goal all day long.
THERMOPLEX which is the fat burning complex.

It produces heat in the body, which raises your metabolism and burns more calories.

It includes:
Citrus Aurantium which contains Synephrine which targets beta-3 adrenergic receptors for increasing thermogenesis and lipolysis.
Raouwlfia Serpentina which prevents fat storage, allowing it to be burned for energy instead.

It tells your body enough fat has been stored so it's time to burn it.
RETAINPLEX which helps preserve muscle even when you're taking in a caloric deficit, so your body burns fat, not muscle.

It uses:
Lemon Verbena which is an antioxidant that fights the free radicals produced when we burn fat cells.

It preserves lean muscle mass.
Respberry Ketones which increase metabolism and support the breakdown of fat through increased fatty acid release.
METAPLEX which increases your base metabolic rate or BMR with:
Olea Europa Leaf which increases levels of noradrenaline and adrenaline for increased metabolic burn.
Green Coffee Bean Extract which burns calories more efficiently.

Studies have shown it increases weight loss even without a change in diet or exercise.
Garcinia Cambogia which increases metabolism and fat burnng as well as improving athletic endurance.
It's recommended that you start with 1 iForce Nutrition Thermoxyncapsule at a time, once before breakfast and once before lunch.

As you assess your tolerance, you can raise that up to 2 capsules at a time, but no more than that, and not within 4 hours of bedtime.
iForce Nutrition Thermoxyn Pros and Cons
Advantages of iForce Nutrition Thermoxyn
All the iForce Nutrition Thermoxyn reviews I've seen are positive, with particular praise for the clean feeling energy.
The price is reasonable.
It's designed for both men and women.
Disadvantages of iForce Nutrition Thermoxyn
With proprietary complexes, you can't tell how much of each ingredient is in there, and that can be difficult for someone with sensitivity to stimulants.
Where to Buy
You can purchase iForce Nutrition Thermoxyn online. The 120 count bottle, which is a month's supply, sells for just under $40.
Conclusion
iForce Nutrition Thermoxyn is looking like a good, effective fat burner.I suggest you start off slow with a half dose to assess your tolerance, before jumping in head first.
Have You Used iForce Nutrition Thermoxyn?

Leave Your Review Below!
Top 3 Fat BurnersAffiliate Disclosure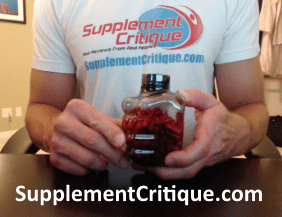 Instant Knockout is actually a new fat burning supplement I just came across, and got great results.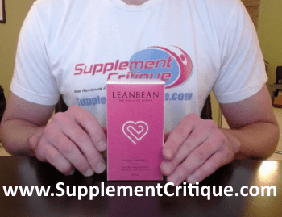 LeanBean Female Fat Burner is the BEST fat burner for women we\'ve ever tested.

Read our review here.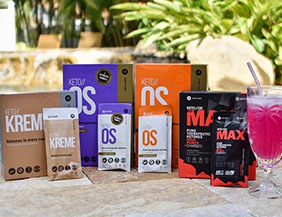 Biohacks your body into instant ketosis to burn fat instead of carbs.

Weight loss, energy, focus, anti-inflammatory, anti-aging.
Ask A Question
User Questions and Answers
---

Does Thermoxyn also have an effective appetite suppressant? -Karen

It contains Garcinia Cambogia which does work as an appetite suppressant.- Rob
Was this question helpful to you?

ASK A NEW QUESTION