iForce Nutrition Compete Review – Should You Use It?
By:
Rob Miller
Fact Checked On: 5-2-2018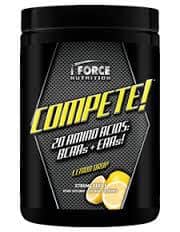 iForce Nutrition Compete Overview
iForce Nutrition Compete is the next great thing in intra-workout supplementation. (At least, that's what iForce would like you to believe).

Instead of using creatine or BCAAs, iForce Nutrition Compete takes things in a new direction and hopes you're willing to follow them.

Some of the benefits you're promised if you do are:
Increased mental focus.
Improved physical performance.
Better, easier, more complete recovery.
More complete intra-workout hydration.
So let's take a look at what's in this revolutionary new product.
iForce Nutrition Compete Ingredients and How They Work
The iForce Nutrition Compete formula is divided in to several Matrices:
The Athletic Enhancement Matrix uses amino acids L-Carnitine Fumarate and L-Tartrate to increase athletic endurance by increasing our ATP stores for lasting cellular energy.
The Endurance Enhancement Matrix contains Citrulline Malate to increase nitric oxide levels and reduce muscle fatigue.
The Anti-Catabolic Matrix contains Whey Protein Hydrolysate which is an easily absorbed form of protein, great for intra-workout use.

It prevents the breakdown of your muscles and increases the rate of repair, so you can remain in your peak form throughout your workout.
The Performance Enhancing Elyctrolyte Matrix contains Sodium Phosphate, Potassium Phosphate, Magnesium Phosphate, and Calcium Aspartate to keep your body hydrated and running smoothly.

This means keeping the lines of communication between brain and muscle open and functioning smoothly.
The Mental Edge Enhancement Matrix uses Rhodiola Rosea to help you remain calm and relaxed even while under the physical stress caused by your workout and Vinpocetine to improve focus, concentration, and memory.
The Natural Energy/Antioxidant Matrix uses Vitamin C as an antioxidant to protect cell health and Vitamin B12 to provide an energy boost.
Recommended use is 1-2 scoops mixed into ice cold water to taste and taken as sips throughout your workout period.

It is meant to completely replace water during your workout.
iForce Nutrition Compete Pros and Cons
Advantages of iForce Nutrition Compete
It's pretty affordable.
There are lots of great

iForce Nutrition Compete

reviews where guys talk about how it keeps them hydrated and it tastes great.
Disadvantages of iForce Nutrition Compete
It could use some BCAAs.

In trying to be something totally new and fresh, they may have left out some important components.
Where to Buy
You can purchase iForce Nutrition Compete online. The 50 serving tub goes for under $35.
Conclusion
If you want to get more out of your intra-workout water, give iForce Nutrition Compete a try.It provides just what you need for better energy and recovery without bloat.

From what I hear, you'll want to go with the Lemon Drop flavor.
Have You Used iForce Nutrition Compete?

Leave Your Review Below!
Top 3 Body BuildingAffiliate Disclosure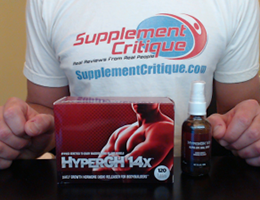 HyperGH 14X is a potent HGH releaser which works great for bodybuilding.

Read more in our review.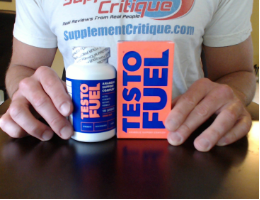 Testofuel is the most effective testosterone boosting supplement on the market that ive tested.

Read my review to learn more.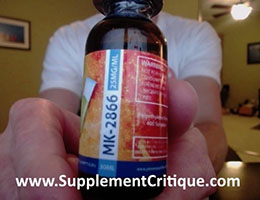 Ostarine is the poster boy for SARMS, and will promote lean muscle tissue growth dramatically.
Ask A Question
User Questions and Answers
---

I got some free Iforce compete from nutrition store, so I figured I'd try it. I drank about half and my mouth and throat felt numb...I'm guessing it's not suppose to do that, am I right? -Mario

No, not at all. I searched through a whole bunch of online reviews, and haven't seen anybody talk about a similar experience. I'm not sure why this could be happening.- Rob
Was this question helpful to you?
1 out of 1 people found this question helpful.
ASK A NEW QUESTION