JetFuel Superburn Review – Will It Get You Ripped?
By:
Rob Miller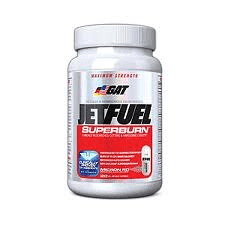 JetFuel Superburn Overview
GAT, formerly known as German American Technologies, has been making bodybuilding supplements for over 14 years. JetFuel, their thermogenic pre-workout supplement has been one of their most popular products. Now there's JetFuel Superburn, the latest improvement in the JetFuel line.
With JetFuel Superburn, you're getting a the maximum strength of a "clinically researched cutting and hardening catalyst." According to GAT, the 4-part formula will have you maximizing your calorie burning intensity, breaking down fat, and increasing alertness, all lightening quick with its optimized absorption technology.
JetFuel Superburn Ingredients and How They Work
First JetFuel Superburn burns calories with Caffeine, Olive Leaf Extract, Acacia Leaf Extract, Capsicum Fruit Extract, Rauwolfia Root Extract and Evodia Fruit Extract.
Next it breaks down fat with Black and Green Tea and Tetradecylthioacetic Acid.
Then it enhances alertness with Withania Somnifera Root Extract, Melissa Officianalis Leaf Extract, and 2-Amino-4-(ethylcarbamoyl) Butyric Acid.
Lastly, it does all of this with its rapid delivery system that includes Medium Chain Triacylglycerols, Sodium Starch Glycolate, and Piper Nigrum Seed Extract.
The recommended dose is 3 capsules in the morning either with a meal or before a workout, and possibly up to 3 more before lunch. With its micronized rapid delivery, JetFuel Superburn will increase your energy and fat burning capacity immediately and all day long.
JetFuel Superburn Pros and Cons
Taking a look at both the positive and negative aspects of a supplement you're thinking about taking can go a long way toward helping you make the best decision.
Advantages of JetFuel Superburn
It's made by long-established company, GAT.
It's fast acting.
It's available at GNC.
The price has recently come down.
Disadvantages of JetFuel Superburn
JetFuel Superburn reviews from customers and on forums are very mixed. Some guys think it's great. Some found no benefit. Some got side effects like shakiness and redness in the face and neck.
There is no return policy that we could find mention of.
Where to Buy
You can buy JetFuel Superburn at GNC both online and at the store. The 120 capsule bottle goes for $36.99. That's 40 servings, but it will last differing lengths of time depending on how you take it. The recommended dose is 3 to 6 capsules per day. It's also beginning to be available through other supplement retailers, though GNC is where we found the best price.
Conclusion
JetFuel Superburn is pretty similar to most fat burners/energy boosters for bodybuilders. As such, it has similar benefits and drawbacks. It can help you burn fat and increase energy, but it may also leave you with unpleasant side effects like any other stimulant would. If you find yourself at GNC and it looks like a bargain, we think you might do well trying JetFuel Superburn. But we don't see any reason to go out of your way looking for it.
Have You Used JetFuel Superburn? Leave Your Review Below!
Top 3 Fat BurnersAffiliate Disclosure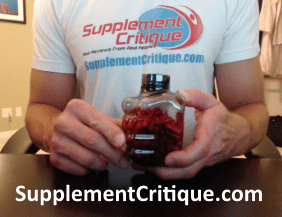 Instant Knockout is actually a new fat burning supplement I just came across, and got great results.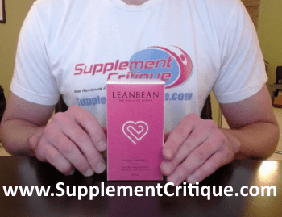 LeanBean Female Fat Burner is the BEST fat burner for women we\'ve ever tested.Read our review here.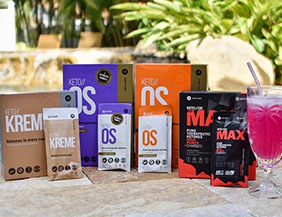 Biohacks your body into instant ketosis to burn fat instead of carbs.

Weight loss, energy, focus, anti-inflammatory, anti-aging.
User Reviews

1.0 out of 5 Stars (1 Reviews)
Have you used this supplement?
DON'T WASTE YOUR MONEY!!!
This is a waste of money and time. It made me hungrier and moody. couldn't sleep and a very hard crash!! DON'T GIVE THIS COMPANY YOUR MONEY!!!!! TRUST ME!!!

Was this review helpful to you?
0 out of 1 people found this review helpful.
---
Ask A Question
User Questions and Answers
No Questions Have Been Answered For This Article.