Levitra Overview
When it comes to male enhancement products, we almost always talk about herbal supplements designed basically to improve libido and erections using natural ingredients.

These supplements have been around for decades, but their popularity exploded after the success of Viagra and other erectile dysfunction remedies that require a prescription.

Today, we're going to take a step back and talk about one of those remedies, specifically Levitra.
What is Levitra?
Levitra is the brand name used to sell Vardenafil. (Viagra is Sildenafil and Cialis is Tadalafil).

The basic idea is that when taken in combination with sexual stimulation, Levitra will provide for greater blood flow to the penis, so you can achieve and maintain a usable, even powerful, erection.

It's for any man who has trouble getting or sustaining an erection for any reason, whether it be physical or psychological.
Levitra has been approved by the FDA and it requires a prescription from your doctor.

If you and he decide that it's right for you, you'll first need to decide what strength to take (2.5 mg, 5 mg, or 10 mg), then you'll take one tablet about an hour before sexual activity to enable your best possible erections.
How Levitra Works
Levitra (Vardenafil) is a PDE5 Inhibitor.

What that means basically is that it increases blood flow into the penis when you're sexually aroused, and it decreases the blood that would otherwise flow back out of the penis.

This way, you get your erection and keep it as long as you need. it.
Levitra Side Effects and Interactions
As is the case with other PDE5 inhibitors, you cannot take Levitra if you take nitrates for a heart condition (or any other reason).

The combination may cause a severe and dangerous drop in blood pressure.

It's important that you inform your doctor about any and all health issues you may have as well as any drugs you may use recreationally.
Levitra may also cause headaches, dizziness, stuffy nose, and problems with blurred vision and/or sensitivity to light.
Levitra Pros and Cons
Advantages of Levitra
It helps you get and maintain better erections.
Insurance may help pay the cost.
It's FDA approved.
Disadvantages of Levitra
It requires a prescription.
It can be expensive if it's not covered by your insurance.
Levitra causes several side effects and interactions, some of which may be severe.
It does nothing to improve your libido, energy, or stamina.
Where to Buy
If you think you may want to try Levitra, make an appointment to discuss it with you r doctor.

Make sure you share all your relevant information.

If you're a good candidate, he'll decide the proper dosage and write you a prescription.
Conclusion
If your problem is exclusively getting and maintaining an erection, and you fit the health profile, then using Levitramay be a good choice.

If you're just looking to improve your situation or add a little spice to your sex life, go with an herbal male enhancement supplement.
Have You Used Levitra?

Leave Your Review Below!
Top 3 Male EnhancementAffiliate Disclosure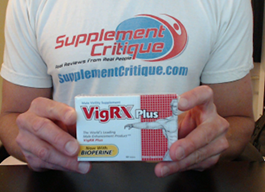 Out of the 100+ male enhancement products Ive tried, Vigrx Plus was the best.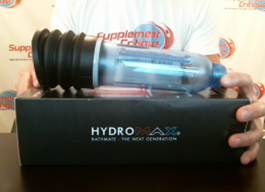 The Bathmate is a proven water-based vacuum pump that can help dramatically increase your size.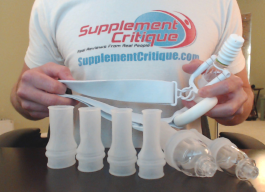 Phallosan Forte is a GREAT option for those looking to grow both length AND girth, permanently.
Honorable Mention/Inexpensive Alternative:Magnum Rings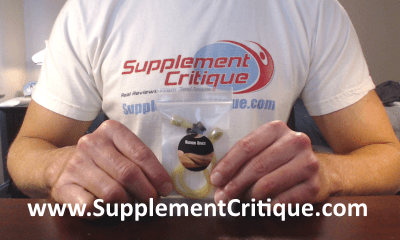 Magnum Rings are a VERY affordable option to getting both girth and length gains, at a fraction of the price of the Bathmate or Phallosan Forte.
Click Here to see our full Magnum Rings review.
User Reviews

5.0 out of 5 Stars (1 Reviews)
Have you used this supplement?
It works, definitely works
By
Jasper

,
Nov 21, 2018


In Short:

I would recommend this to a friend.
I tried Levitra shortly after it became available in September of 2003. At the time it was available in 2.5, .5, 10 & 20 mg tablets. I got a prescription, the pills were $45 a pop no matter what strength. I had experience with Viagra, yocon, and several different supplements. The 10 mg was my starting point; I took 10 mg on an empty stomach. I felt results in 20 minutes, not sustainable but for about an hour. During that hour my girlfriend felt results too. I had a solid erection, but next time increased my dosage to 20 mg, hoping I would not only be harder, but that my erection would last longer. It did, for the next two hours I could get an erection worthy of penetration easily. My erect penis remained hard enough to have intercourse several times. It was difficult to get the timing right, sometimes with my girlfriend I was ready, but she wasn't & vice versa. Will Levitra we had trouble getting the timing right so went back to Viagra plus a few more nonprescription but definitely fun techniques of arousal and intercourse. In Levitra's advantage I found it effective as early as two hours after a meal; I have to take the other erection enhancers a minimum of three hours and four I better, after having eaten. Empty stomach is still better!!! I went back to other erection enhancers because sometimes we just couldn't get the timing right to get the job done.

Was this review helpful to you?

---
Want To REALLY Get Bigger?

Click Here To See Products That WORK!
Ask A Question
User Questions and Answers
No Questions Have Been Answered For This Article.