Libitrol Review, Ingredients, and More
Rob Miller | April 27, 2013
---
Product Reviewed:
Libitrol
|
OUT OF 5 | Review by:
Rob Miller
|
---
REVIEWS
QUESTIONS
COMMENTS
---
Home » Male Enhancement » Libitrol Review, Ingredients, and More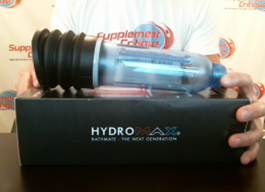 The Bathmate is a proven water-based vacuum pump that can help dramatically increase your size.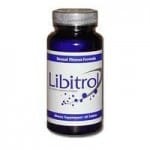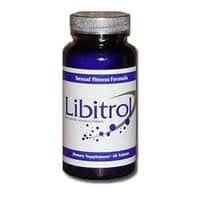 We liked the language used for the Libitrol product as soon as we began reading it.

Rather than speaking of sexual functions in negative terms, this product discusses it in terms of "fitness".

Those looking to increase their "sexual fitness" are encouraged to use the product as a way of helping to sustain erections, increase sexual stamina and energy, and to improve their libido.

Let's see how this male enhancement supplement stacks up against the competition.


Ingredients in Libitrol
The product uses a relatively familiar blend of materials in a proprietary formulation.

This means that no specific percentages or measurements were given, and simply the basic list of items was supplied.

The Libitrol capsules will supply men with L-Arginine (a known NO booster meant to enhance blood circulation to the genitals), the popular aphrodisiac called Yohimbe Bark, Saw Palmetto (a reliable reproductive system supporter), L-Lysine for increased circulation and muscle health, Da Zao (a plant said to improve the blood) and the classic sexual stamina boosters of Ginseng, Damiana and Ginkgo Biloba.


The formula is meant to be used in conjunction with a daily supplement regimen and is safe for long term consumption, with no reported side effects.


Where to Buy
Though we did find it at other online retailers, we recommend using the manufacturer's website in order to get the guarantee and the discounted pricing.

We also found the supplemental products at the manufacturer's website very interesting too.

The manufacturer of Libitrol offers the one month supply for $40, but will also provide shoppers with a "buy four get two free" deal to give the best possible pricing.
Pros and Cons
There are some of the proverbial pros and cons for the use of Libitrol.

Among the positive factors are:
This is an all natural product which has the ingredients clearly indicated on the packaging and at the website;
It comes with a guarantee; and
The formula is not strictly for ED and will support male health in general.


In terms of negative issues, we found:
There are no professional or consumer testimonials;
There are no clinical studies to support claims of efficacy;
There are no indications of the amount of each ingredient in a dose; and
This is a compound that is to be used indefinitely.


Recommendation
We do recommend this product for general sexual health and to seek to overcome some of the issues related to ED.

We cannot say if  Libitrol is effective due to lack of customer and clinical details, but the formulation does seem very valid.


Our #1 Choice For Male Enhancement – Vigrx Plus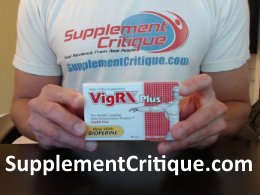 We have personally tested over 100 different male enhancement supplements, and Vigrx Plus stands out as the most effective in terms of results and customer reviews.

Not only is Vigrx Plus designed to help boost overall stamina and libido, but it's also the only product in its category to be clinically studied and PROVEN to work.


Click Here to read more about my specific results with Vigrx Plus
Want To REALLY Get Bigger?

Click Here To See Products That WORK!
Ask A Question
User Questions and Answers
No Questions Have Been Answered For This Article.