LJ100 Review – Is it Worth the Risk?
Rob Miller | April 24, 2013
---
Product Reviewed:
LJ100
|
OUT OF 5 | Review by:
Rob Miller
|
---
REVIEWS
QUESTIONS
COMMENTS
---
Home » Male Enhancement » LJ100 Review – Is it Worth the Risk?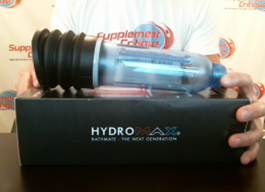 The Bathmate is a proven water-based vacuum pump that can help dramatically increase your size.
LJ100 Overview
LJ100 is used as a supplement and natural herbs to help intensify one's libido and sexual performance in both men and women. It is also known as Tongkat Ali.

LJ100 is extremely powerful in its effects to the user.


How LJ100 Works

LJ100 is made from Tongkat Ali root that is made into a powder and put into capsules of 200 mg for easy consumption.

It is also mixed with other herbs that are also used in sexual enhancement products.

These herbs include glycosaponins and eurypeptides but the majority of LJ100 is the Tongkat Ali extract.

It can be taken on its own but may be need to be taken with other herbal extracts due to different body chemistry or to reach the best results.

This product is found and made in Malyasia.


LJ100 Benefits
This herbal extract increases energy, endurance, genital sensation & sexual performance for both men and women.
You do not need prescription from physician to purchase LJ100.
If purchased online, it is significantly less expensive than if purchasing Viagra online. LJ100 cost approximately $.50 a pill where as Viagra can cost over $2 a pill.
You do not need to take it daily to see results.


LJ100 Drawbacks
It may take up to a few days to see results of this product versus a prescribed drug may work within a few hours.


There are quite a few side effects if taken in high doses.

These side effects include heightened body temperature, restlessness, irritability and possible insomnia.


LJ100 is not recommended to be taken with any drug that helps with depression or anxiety.

This can be an issue though since some libido problems are caused by depression or anxiety.

It is recommended to speak to a physician before the user stops taking the SSRI.
It is not FDA approved.


 Where to Buy LJ100
There are a variety of online stores that LJ100can be purchased from, in a wide variety of brands.

Vitacost.com has there own version of tongkat ali which costs as little as $12.99.  You can also buy lj100 in a number of physical locations, such as Vitamin Shoppe and GNC.
Recommendation
LJ100 looks to be a great herbal extract to help men and women who are suffering from low libido and sexual dysfunction and do not want to use a chemically based product.

Though there are some side effects and it is not recommended taking it in high doses, this herb can be a great supplement if the user does not currently have issues with anxiety, depression, heart problems or any other health issue.


There are risks to taking not only herbal products but chemically produced products but before you begin taking anything new it is important that you discuss with your physician what you are about to take.

LJ100 is an herbal extract that can help sexual issues, but there is not a lot of data to support what the advertisements claim because it is not FDA approved.

LJ100 seems to have helped a number of men and women with their problems.
Have You Used LJ100? Leave Your Review Below!


Our #1 Choice For Male Enhancement – Vigrx Plus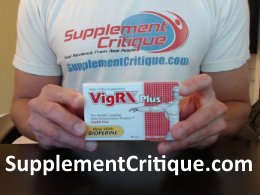 We have personally tested over 100 different male enhancement supplements, and Vigrx Plus stands out as the most effective in terms of results and customer reviews.

Not only is Vigrx Plus designed to help boost overall stamina and libido, but it's also the only product in its category to be clinically studied and PROVEN to work.


Click Here to read more about my specific results with Vigrx Plus
How People Found This Review:
and lj100
Want To REALLY Get Bigger?

Click Here To See Products That WORK!
Ask A Question
User Questions and Answers
No Questions Have Been Answered For This Article.