Contents
My Experience – From Start To Finish
Ingredients in Magna RX Plus
Recommendation
Doctor Aguilar's original Magna Rx Plus is a dietary supplement that is advertised heavily through various websites, and can be found on the likes of Amazon, Ebay, and several other online stores.

It is also avaible in some stores. I decided to try this supplement out to test it for its effectiveness, and am publishing this review as my results. To start, it should be noted that this particular supplement is available over the counter, and does not require a doctors prescription.
My Experience – From Start To Finish
I received my package in the mail a couple of days after ordering, and the company we ordered it from (CheaperThenThem) sent us 2 bottles instead of one.They did this deliberately, and it was not a mistake, but I think they are just trying to get rid of the product. After doing more research, it seems like these Buy-One-Get-One deals are pretty standard for this products, regardless of where you get it.

Anyway, it only cost $10 for the bottle, and I figured what the heck. As always, it comes in a plain marked envelope, so there is nothing saying "male enhancement" or anything like that so your postman doesn't know what it is.
Taking The Pill
The first thing I want to say is that when I opened the bottle was the smell.Honestly, this product stunk like horse manure. I don't know if it is the muira puama or the catuaba, but it really stunk! Bad! Well, anyway I took 1 pill – the bottle says to take 2, but I never start with the recommended dose.About 2 minutes after taking this initial test dose, I got a slight burning sensation on my tongue.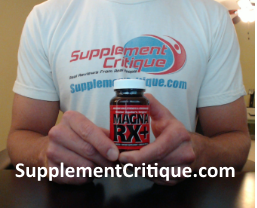 "Oh this can't be good," I started thinking, getting a little worried. About an hour and a half passed before the sensation went away, and I felt, well, normal. No sexual boosting effects, no crazy energy, nothing!

Just that strange burning tongue feeling.
Now, I know you are supposed to take 2 pills a day for like 1 month, but I don't have the time for that. Plus.

I like to test a wide variety of these supplements every week, so it's not really possible. After reading several of the reviews about Magna Rx Plus on some other websites, however, it doesn't really look like you ever get a good effect from it. I mean, almost every reviewer on Amazon says that it does not work, and that it is a complete waste of money. I would not go so far as to say that, but in all reality – based on my brief experience – I can't see how this product can make any real difference in performance.
All that being said, however, it's worth taking a close look at the ingredients to see if these product even has the potential to work.
Ingredients in Magna RX Plus

Pygeum Africanum (bark) – Extract from this African tree bark has been shown to promote healthy prostate function and may even have benefits in treating Benign Prostate Hyperplasmia, but more research is needed.

As far as its sexual benefits, there's really no reason for it to be in this supplement.

In fact, some studies have shown that pygeum can even work against testosterone.
Maca (Lepidium meyenii) – This root has been used in traditional medicine for years, always with the purpose of improving male sexual performance.

And, unlike many substances in this category, actually appears to work.

Unfortunately, the doses used in promising studies are about 3-times larger than those present in Magna Rx Plus.

It's also worth noting that, although maca seems to increase sex drive, it has no effects on testosterone levels and is not a stimulant.
Horny Goat Weed (Epimedium grandiflorum) – Another age-old remedy, Horny Goat Weed has been shown by modern research to live up to its reputation as a male enhancing herb.

In fact, some research even suggests that Horny Goat Weed can have a modest effect on testosterone levels – which is unusual.

The dosages found here are on the low side, but not the point of being totally ineffective.

The truth is that there is not enough research to really nail down a definite dose.
Oat Straw– Various parts of the common oat – the same stuff that we turn into oat meal – have been used to support male health by various traditional medicine systems.

Unfortunately, there's little research to back this up.
Catauba – It worries me when there are typos in ingredient listings; This herbal preparation is actually spelled "catuaba" and was an important part of the cultural of several native Brazilian tribes.

And several animal studies have shown that catuaba can improve erections and increase the brain's sensitivity to endorphines like dopamine.

What is concerning about it's inclusion here is that authentic catuaba is actually a mixture of the bark from several different trees but Magna Rx Plus doesn't describe their formula on the label.
Oriental Ginseng (root) – True ginseng (Panax ginseng) has given credit for a wide range of benefits, including increased testosterone and energy, as well as improved erections.

Unfortunately, those claims have not stood up to scientific scrutiny.

Ginseng does have decent benefits for mood and brain function, however. So that's something.

Unfortunately, the dosage here is incredibly low.
L-Arginine – This popular supplement is a precursor to a gas called Nitric Oxide which widens the blood vessels and increases blood flow.

In theory, this should improve erections.

Unfortunately, this doesn't necessarily work in practice.

Especially since the dose in Magna RX is about 13-times less than the lowest dose used in studies.
Stinging Nettle Leaf – Similar to pygeum, stinging nettle does seems to help with prostate health but has no effective on testosterone levels or sex drive.
Cayenne (fruit) – I'm guessing that cayenne is included to give Magna Rx a jolt of capsaicin – stuff that makes hot peppers hot.

Unfortunately, despite claims that say otherwise, capsaicin has no impact on sexual performance or enjoyment.
Muira Puama (leaf) – Despite having years of use in traditional medicine, there are very few studies backing up claims regarding this South American herb.

It does, however show promise as a mood enhancer and brain booster.

Unfortunately, the doses used in studies are much higher than those in Magna Rx.
Orchic Substance – There's no point in trying to by subtle about this: Orchic substance is extract of cattle testicles.

Marketers have tried to promote orchic as a good source of testosterone, but there's no proof of that.
Smilax Officinalis (leaf) – More commonly called Sarsaparilla, it's typically the root that is used for a variety of reasons.

I'm not sure what the different between the leaf and root is, or why the leaf is used here but there is research into the root's ability to increase testosterone level.

As of right now, nothing conclusive has shown up.
Astragalus (root) – Used as a sort of cure-all tonic in traditional Chinese medicine, there is no research to show that astragalus (which could actually refer to several different plants but the label doesn't specify) has any benefits when it comes to sexual health.
Licorice root – The only effect that licorice root has on testosterone is to decrease it.

So I have no idea what it's doing here.
Pumpkin (seed) – Pumpkin seeds have a long reputation for improving male health, and it may deserve it.

The seeds contain several vitamins and minerals – including zinc and magnesium – that increase sperm production and could improve prostate health. But that doesn't mean that it has any effect on sex drive or performance.
Pro's
Very Cheap (only $10 a bottle)
Quick shipping from Amazon
Has a healthy dose of L-Arginine and other beneficial ingredients
Made in the US
Con's
Bottle stinks like manure
Really no effect on performance
Potential food allergy (contains wheat)
The few ingredients that might actually improve sexual health are in ridiculously low doses.
Recommendation
It may be worth giving Magna Rx a shot, simply because of how cheap it is and – in theory – the ingredients should have some sort of effect.Unfortunately, the few ingredients that might actually do anything for you are included in extremely low doses, greatly reducing their ability to actually work.
There are a lot of products that get bashed on sites like Amazon and Ebay, but you have to remember that most of the time people that do have success with the product generally don't say anything, and the ones that had a negative experience with it are going to complain a lot louder. It does contain L-Arginine, which is supposed to increase blood flow and help with your stamina, so there is a plus.Even there, though, arginine is not the best choice for increasing NO levels and needs to be taken at a much higher dose – one that would require you taking most of the bottle at once.
It is also made in the USA, so I think it is generally safe to take, unlike a lot of other supplements that are manufactured in "who-knows-where" Southeast Asia. This isn't intended to sound prejudice, it's just that supplements from other countries have a reputation for blatantly lying on their ingredient labels.
Perhaps if you are willing to take something for a very long time to wait and see if it will be more effective for you than it is for me or others then Magna Rx Plus will be good for you, but I don't know if it is worth putting the time into.
As far as using Magna Rx Plus as a male enhancement, I would skip it and move onto to something more potent.
Interesting Side Note: I recently found out that this Dr. Aguilar, who supposedly was the "brains" behind Magna Rx Plus, is actually not a licensed physician in the US.Aquilar may not have even had a major role in its production. He is a paid spokesman for the product however, and practices medicine in Mexico.
Have You Used Magna RX Plus? Leave Your Review Below!
Top 3 Male EnhancementAffiliate Disclosure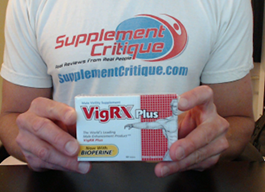 Out of the 100+ male enhancement products Ive tried, Vigrx Plus was the best.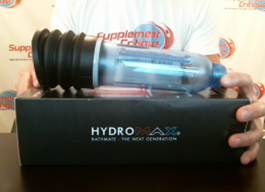 The Bathmate is a proven water-based vacuum pump that can help dramatically increase your size.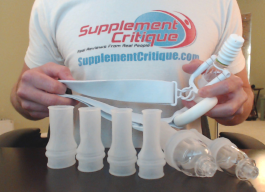 Phallosan Forte is a GREAT option for those looking to grow both length AND girth, permanently.
Honorable Mention/Inexpensive Alternative:Magnum Rings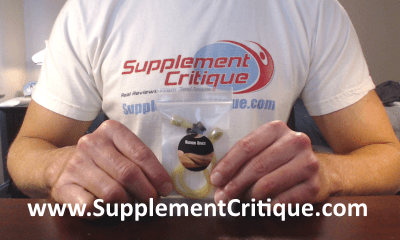 Magnum Rings are a VERY affordable option to getting both girth and length gains, at a fraction of the price of the Bathmate or Phallosan Forte.
Click Here to see our full Magnum Rings review.
4 Star User Reviews

2.0 out of 5 Stars (1 Reviews)
Have you used this supplement?
There Are no 4 Star User Reviews
Want To REALLY Get Bigger?

Click Here To See Products That WORK!
Ask A Question
User Questions and Answers
---

am a srilankan how i can by magna rxmedicing iam 45 yers. -sudath

It's available online, but I couldn't find a retailer that ships to Sri Lanka. You may have to choose a different supplement, like VigRx Plus.- Rob
Was this question helpful to you?
2 out of 3 people found this question helpful.
ASK A NEW QUESTION
---

Ho kan magna rx plus bestelen -Anwar

U kunt het online of op GNC kopen.- Rob
Was this question helpful to you?

ASK A NEW QUESTION
---

Where I can by in Fiji -vilitati

It's sold online and in some stores. I don't know if anyone carries it or delivers it to Fiji.- Rob
Was this question helpful to you?

ASK A NEW QUESTION
---

Does growth actually happen? -Benny

No. In my experience, there were no positive effects.- Rob
Was this question helpful to you?
1 out of 2 people found this question helpful.
ASK A NEW QUESTION
---

What store can I get it at -Brian

They say you can find it at GNC, CVS, and RiteAid.- Rob
Was this question helpful to you?

ASK A NEW QUESTION