Mandelay Review – Safe and Effective?
By:
Rob Miller
Fact Checked On: 4-5-2018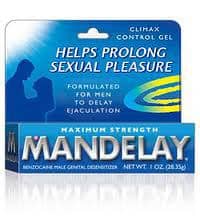 Mandelay Overview
Its official name is Mandelay Climax Control Gel and the name is pretty self explanatory. It's designed to delay ejaculation so you can have more control over your own situation. The clear gel works by desensitizing your penis. That way, whether you're truly dealing with premature ejaculation or you just want to go longer, you're prepared.
Mandelay Ingredients
Mandelay has only one active ingredient, and that is Benzocaine, which is a widely used a local anesthetic in such products as topical pain relievers and cough drops. It's an FDA approved over-the-counter medication that numbs nerve endings on contact with the skin.
How Mandelay Works
The instructions for use are that you apply a small amount to the head and shaft of the penis shortly before intercourse. Your penis becomes less sensitive on contact, enabling you to withstand more stimulation than without it.
Mandelay does not interfere with the structural integrity of latex, so it's safe to use with condoms.

There are, however, a couple of warnings regarding use of the product. Mandelay is not meant to be ingested. If you do swallow some, you should get medical help of contact poison control.

You should avoid contact with eyes, and if you or your partner develop a rash, you should discontinue use. It is also advised that if Mandelay doesn't fix the problem, you should visit a doctor because premature ejaculation could be indicative of a more serious condition.
Mandelay Pros and Cons
Advantages of Mandelay
It's simple to use.
It is inexpensive.
There are several positive Mandelay reviews indicating that it works as advertised.
It can be used with condoms.
Disadvantages of Mandelay
It cannot be used in conjunction with oral sex.
Use of Mandelay comes with several warnings.
Where to Buy
There are lots of ways to purchase Mandelay. It's available at drugstores like Walgreens and CVS. You can also get through a number of online stores. A 1 oz tube sells for anywhere from $3 to $10.
Conclusion
If you face problems with premature ejaculation, you will probably find some help from Mandelay. Just make sure follow the directions and read the label warnings.
Have You Used Mandelay? Leave Your Review Below!
Top 3 Premature EjaculationAffiliate Disclosure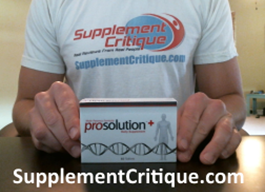 Prosolution + is the ONLY supplement I've reviewed thats been clinically tested to help with premature ejaculation.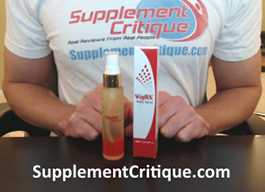 Vigrx Delay spray is a VERY effective premature ejac product for many reasons.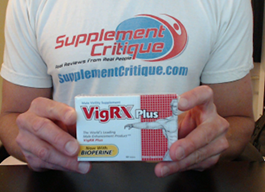 Vigrx Plus was designed to not only help with ED, but also premature ejac. problems.
Ask A Question
User Questions and Answers
---

Can you use mande lay without a condom -Daymon

Using Mandelay does not require a condom.- Rob
Was this question helpful to you?
11 out of 13 people found this question helpful.
ASK A NEW QUESTION
---

Can I use it without a condom? -Dessie

It does not provide birth control, if that's what you're asking.- Rob
Was this question helpful to you?

ASK A NEW QUESTION