MaxArouse Review – Simply Effective?
By:
Rob Miller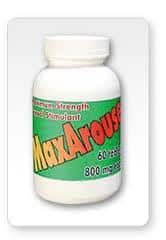 MaxArouse Overview
MaxArouse is an herbal male sexual enhancement supplement, made by Professional Athletics Inc., that's been around since 1993. That would make it one of the originals. There can be good and bad in that distinction. On the one hand, it shows longevity and continuity. On the other hand, if it hasn't evolved with the times, it may not be as effective as some other options that are now available.
At this time, there is no website for MaxArouse. This always puts a product at a disadvantage, since it becomes much more difficult to find the information necessary to make an educated decision. We've compiled our information from other reviewers and from the retailer selling MaxArouse. On the seller's website, the claim is made that MaxArouse will increase testosterone and enhance sexual sensitivity and endurance.
MaxArouse Ingredients and How They Work
There are apparently only two ingredients in MaxArouse. Siberian Ginseng is used to increase energy, which can help with sexual stamina. Sarsaparilla is known as an aphrodisiac and is thought to potentially increase testosterone levels in the body.
We don't have any information on dosing, though we did find it for sale in a 4 pack, which leads us to believe it is meant to be taken as needed. It remains unknown, however, whether you would take 1 or 2 pills at a time.
MaxArouse Pros and Cons
Looking at the advantages and disadvantages of a product side by side can be an effective way to help make a wise purchasing decision.
The Good About MaxArouse
It is all natural.
It has been around for a long time.
The Bad About MaxArouse
Information is very limited.
There is no website.
There is a lack of effective ingredients.
Where to Buy
As stated earlier, there is no product website. We only found one online retailer that carries MaxArouse. They sell a 4-pack for $1.99 and state very clearly that it is not returnable.
Conclusion
There is just too much missing when it comes to MaxArouse. A product without a website these days really is at a disadvantage. Most consumers will attempt to learn about something such as this before buying. Without a website, this becomes very difficult. The two ingredients, Ginseng and Sarsaparilla, are often present in erectile dysfunction supplements, but not alone. They are usually add-ons to supplement the effectiveness of the more critical ingredients like l-arginine and tribulus terrestris. The fact that there is only a single third party retailer offering MaxArouse also doesn't bode well. It would not surprise us if this product was no longer being manufactured, and this retailer is just the last one with remaining inventory.
Overall, we'd say it doesn't look good for MaxArouse. With all the options out there, finding something more transparent, with better ingredients, shouldn't be hard.
Have You Used MaxArouse? Leave Your Review Below!
Top 3 Male EnhancementAffiliate Disclosure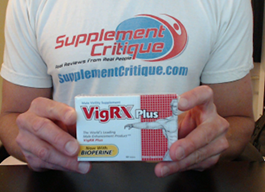 Out of the 100+ male enhancement products Ive tried, Vigrx Plus was the best.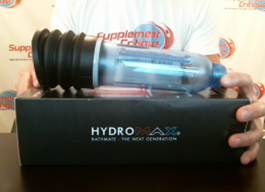 The Bathmate is a proven water-based vacuum pump that can help dramatically increase your size.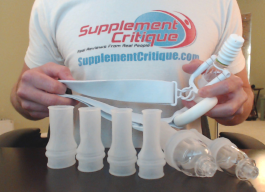 Phallosan Forte is a GREAT option for those looking to grow both length AND girth, permanently.
Honorable Mention/Inexpensive Alternative:Magnum Rings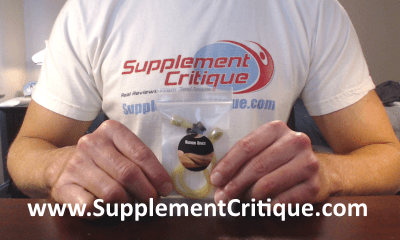 Magnum Rings are a VERY affordable option to getting both girth and length gains, at a fraction of the price of the Bathmate or Phallosan Forte.
Click Here to see our full Magnum Rings review.
User Reviews

2.5 out of 5 Stars (2 Reviews)
Have you used this supplement?
Yes if ginseng works for you. No if not.
By
Jasper

,
Dec 11, 2018


In Short:

I would recommend this to a friend.
This was one of the the first male enhancements I took----& I shudder to consider how many girlfriends ago that was. I had heard about yohimbe being the greatest gift to the male sex since Eve ate the apple so I had to try it.

This was also around the time I compared yocon and its generics with Yohimbe PowerMax (sp?), can't recall for sure if this Yohimbe PowerMax 1500 & 2000 were even available then. Think it was just Yohimbe PowerMax and I was comparing results of MaxArouse and various prescription and OTC yohimbe supplements. I tolerated yohimbe then, can't get within ten yards of it now.

I took MaxArouse on both an as needed and daily basis, sometimes with yocon, sometimes without. For those who don't know yocon was the brand name prescription formula for yohimbe.

Yocon had a unique formulation in that it never once nauseated me the way yohimbe preparations do. Ginseng made the faucet drip, both then and now.

Yocon did work better for me than its generics and infinity better than OTC yohimbe preparations. The latter were just powdered yohimbe in gelatin capsules.

Most often I took yocon and stacked it with MaxArouse. I kept records which indicate I had a period of time for several weeks when I took MaxArouse on a daily, and later an as needed basis.

MaxArouse was a pretty harmless and impotent supplement for my flagging male potency. MaxArouse had, and still has only two ingredients, Siberian ginseng and sarsaparilla.

The latter was once used as a remedy for syphilis; like Willow bark it does have some anti-inflammatory properties. Sarsaparilla is decidedly lacking in any concrete proof of any ability to treat ED or assist male sexual performance in any way.

No matter how much or how little MaxArouse I took the ginseng sent me to the bathroom.

Ginseng does nothing for me except make me feel like I have to pee. Doctors, regardless of what they tell you, do not fully understand, nor can they adequately explain the relationship between erections and the urge to urinate.

There's not a one of us who hasn't woken up in the morning with an erection mightily whonking and the desperate urge to pee at the same time. Which came first, the chicken or the egg, or the naked hot babe you were dreaming about?

The fact that in some men ginseng, not just Siberian ginseng, can make you feel as though you need to pee, and thereby have a secondary effect of causing sexual arousal means MaxArouse may work for you. If you tolerate ginseng, MaxArouse might help you in the bedroom at least marginally.

If not, don't bother. I would only recommend MaxArouse to a friend with the caveat that if ginseng works for him, MaxArouse should work as well.

If ginseng works for you, you can stack it with other supplements, MaxArouse should benefit in that way as well.

Was this review helpful to you?

---
Ryan johnson's Review
By
Ryan johnson

,
Oct 17, 2016
I have used Max Arouse quite a few times it has definitely made the sensitivity alot higher but it doesn't make me last any longer it does make recovery time shorter it only takes me 5 to 10 minutes to get hard again instead of 20 to 30 minutes

Was this review helpful to you?
0 out of 1 people found this review helpful.
---
Want To REALLY Get Bigger?

Click Here To See Products That WORK!
Ask A Question
User Questions and Answers
---

What are the reactions if a 14 year old drinks it -Joel

Most supplements of this kind are not recommended to anyone under 18 years old, and given the fact that there's not much information about this product, I wouldn't risk it.- Rob
Was this question helpful to you?
1 out of 1 people found this question helpful.
ASK A NEW QUESTION