MAXED Review – Does It Work?
By:
Rob Miller
Fact Checked On: 6-16-2014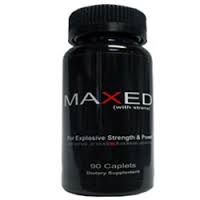 MAXED Overview
One of the most popular strategies companies use to market a supplement is to say that it's modeled after a super powerful steroid or other banned anabolic substance, and that it works just as well and gets you the same results.

Thi s is how Red X Labs approaches MAXED, their cutting and bulking supplement that promises to surpass your expectations and get you into the kind of shape you never thought possible.

MAXED definitely falls into that "sounds too good to be true" category.

So lets take a look and see whether or not it can live up to its own standards.
MAXED is designed and touted to recreate the effects of the European steroid, Masteron.

At one time, Masteron was collected and held closely by European bodybuilders because they never wanted to be caught without it.

Like nothing else, it made you not only bigger, but ripped and shredded with zero water retention and a cut, chiseled physique.

And now that Masterdon has long been banned, MAXED is here to replace it by providing similar effects.
MAXED Ingredients and How They Work
After reading that MAXED was an effective substitute for Masterdon, I was excited to find out what was in the formula.

Imagine my disappointment when it turned out that Red X Labs doesn't see fit to disclose its ingredients.

Here's what we're told, that the scientists that made MAXED "created it to work along the same physiological pathways… theoretically never convert to estrogen." Not much to go on, is it.

So I guess they're saying that MAXED raises testosterone levels without causing it to covert to estrogen. They also say that tis very androgenic, meaning that it gives you that hard-charging attitude you need to be aggressive in the gym.
But unfortunately, all this talk comes with no mention of what is actually in MAXED.
The recommended dose is 1 to 3 MAXED capsules 3 times a day.

The 90 capsule bottle will last a month if you take 3 a day, but only 10 days if you take 9 a day.
MAXED Pros and Cons
Advantages of MAXED
There are some favorable MAXED reviews from satisfied customers.
Disadvantages of MAXED
The ingredients are not listed.
How MAXED works is not really explained.
It can get very expensive
Where to Buy
You can purchase MAXED through a couple different online supplement retailers.

The 90 capsule bottle costs between about $75 and $85. If you need the max dose, that's more than $200 a month.
Conclusion
Always be wary of a supplement that promises the moon and tells you nothing about how it delivers.They are simply banking on the hope that enough people will get excited at the prospect of using something as good as Masteron that they'll forget to care about what's in it.

Don't be one of those people.
Have You Used MAXED?

Leave Your Review Below!
Top 3 Body BuildingAffiliate Disclosure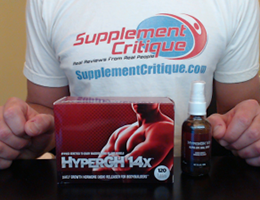 HyperGH 14X is a potent HGH releaser which works great for bodybuilding.

Read more in our review.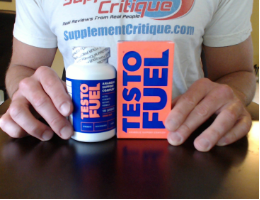 Testofuel is the most effective testosterone boosting supplement on the market that ive tested.

Read my review to learn more.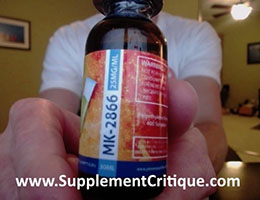 Ostarine is the poster boy for SARMS, and will promote lean muscle tissue growth dramatically.
Ask A Question
User Questions and Answers
No Questions Have Been Answered For This Article.