Maxxhard Review: 3 BIG Reasons It Might Be Worth Trying
By:
Rob Miller
Fact Checked On: 6-28-2018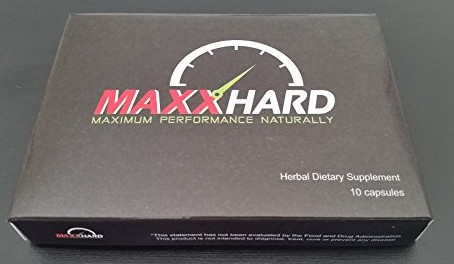 With so many supplements promising to deliver results for men who want to improve sexual function or performance, it's tough to know which options really could work.
One of the most popular supplements that's supposed to help with sexual dysfunction and related issues is called Maxxhard.
So, what's in it and what makes Maxxhard so popular?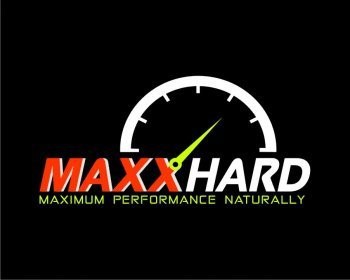 An Overview of Maxxhard
Maxxhard is a supplement that creators claim will increase libido for men, while also boosting length, girth, and longevity.
Maxxhard is supposed to be entirely made from herbal ingredients, in a proprietary blend.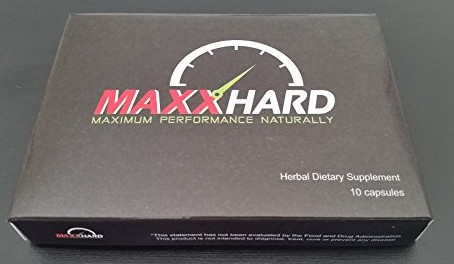 It's formulated to start working just thirty minutes after using it the first time.
Creators also say this product could be helpful for building muscle and making gains when working out.
Maxxhard is intended to be used only by men who are at least 18 years old and not by people with certain health conditions like hypertension, high cholesterol, and heart disease.
It also shouldn't be taken by people who use medications like nitrates or MAOIs.
It's also not evaluated by the FDA, which of course it doesn't need to be given it's a supplement.
What's In Maxxhard?
The herbal ingredients included in Maxxhard include:
Muira Puama
Rhodiola Rosea root extract
Korean red ginseng
Gingko Biloba extract
Tongkat Ali root extract
The main active ingredient included in the Maxxhard formulation is Muira Puama. Muria Puama comes from a plant and is often called the "Viagra of the Amazon." Muara Puama has a long history of being used in ancient medicine, primarily for sexual dysfunction and impotence.
Muara Puama has been scientifically studied and shown to have some promising benefits in these areas.
For example, a UCLA School of Medicine study showed that this herb could potentially improve erectile function as well as desire and libido.
In the short-term, Muira Puama is believed to increase blood flow to the pelvic area, which helps men get stronger erections.
It also may have benefits for women in terms of helping with orgasms and sensation.
Over the long-term when Muira Puama is used, it may help improve the production of sex hormones.
The UCLA study isn't the only one to show these benefits.
There were two studies in France showing that Muira Puama seemed to boost libido and sexual function, and there is some belief this herb increases testosterone.
There can be other benefits of Muira Puama as well.
It may help calm the nervous system and alleviate symptoms related to stress and anxiety.
This unique herb is believed to help with sexual dysfunction and desire, both psychologically and physically.
Rhodiola Rosea is derived from a plant, and there is evidence showing it may be helpful in a variety of ways including to boost energy, stamina, and strength.
It's classified as an adaptogen, meaning Rhodiola Rosea can help people physically and mentally deal with stress from their environment.
It is frequently used to improve physical and athletic performance, to help reduce symptoms of depression, and to improve sexual function.
It's believed Rhodiola Rosea can help protect cells from damage, and may even be able to regulate heartbeat and improve memory.
While there are plenty of benefits possible with Rhodiola Rosea, it's important to note that it hasn't yet been studied in humans in any significant way.
These claims are primarily antidotal at this point.
Korean red ginseng, which is also called Asian ginseng, is an herb that's been used in traditional medicine for thousands of years.
Asian red ginseng is believed to have anti-inflammatory and antioxidant properties.
Asian red ginseng may help boost the immune system and relieve stress.
It's also used for erectile dysfunction.
Gingko Biloba is a commonly used supplement that may help with memory by increasing blood flow to the brain.
It may improve mood, reduce symptoms of certain psychological conditions and help with overall blood circulation.
Finally, the other main ingredient in Maxxhard is called Tongkat Ali. Tongkat Ali is believed to be an aphrodisiac that can improve libido, erections, and fertility in men. The benefits of Tongkat Ali seem to be related to the fact that it can help with anxiety and psychological symptoms, which in turn can improve sexual health. There is some evidence showing it can also delay ejaculation and improve sperm quality in men. Some claims indicate Tongkat Ali boosts testosterone, but there isn't much evidence supporting this.
Are There Cons of Using Maxxhard?
The first problem that can come with the use of Maxxhard is the fact that while each ingredient has been studied on its own, the blend of ingredients hasn't been looked at for effectiveness.
This is an issue not exclusive to Maxxhard—it's the case with most blended herbal supplements.
While each product on its own may work, they may not work the same way when they're combined.
There is also limited information regarding side effects for each of the individual products in this formulation, and some people do report mild side effects like headache and nausea.
It's difficult to determine how a product like this will affect you since there isn't standardized testing, and herbs can cause different effects on different people.
Another con of this product is that it is relatively expensive.
For example, when it's purchased on Amazon with Prime shipping it costs around $37 for a packet of 10 capsules.
The primary problem with this is that the nature of the ingredients included in Maxxhard should probably be taken daily for best results.
With most herbal supplements, they're unlikely to start working right away, and a 10-capsule supply isn't going to last long enough for a user to get those long-term effects.
What Do People Say About Maxxhard?
There are quite a few reviews for Maxxhard on Amazon, and they're mixed for the most part.
Around half of the buyers on Amazon give this product five stars, saying that it does work as it's supposed to.
Some users describe it as "awesome stuff" and "works as advertised."
There are some negative reviews that state that Maxxhard isn't effective.
Some people who reviewed the product on Amazon said it worked, but gave them side effects such as a headache or feeling nauseous.
There are also a few reviews in the middle for Maxxhard, where people say it worked "okay" for them.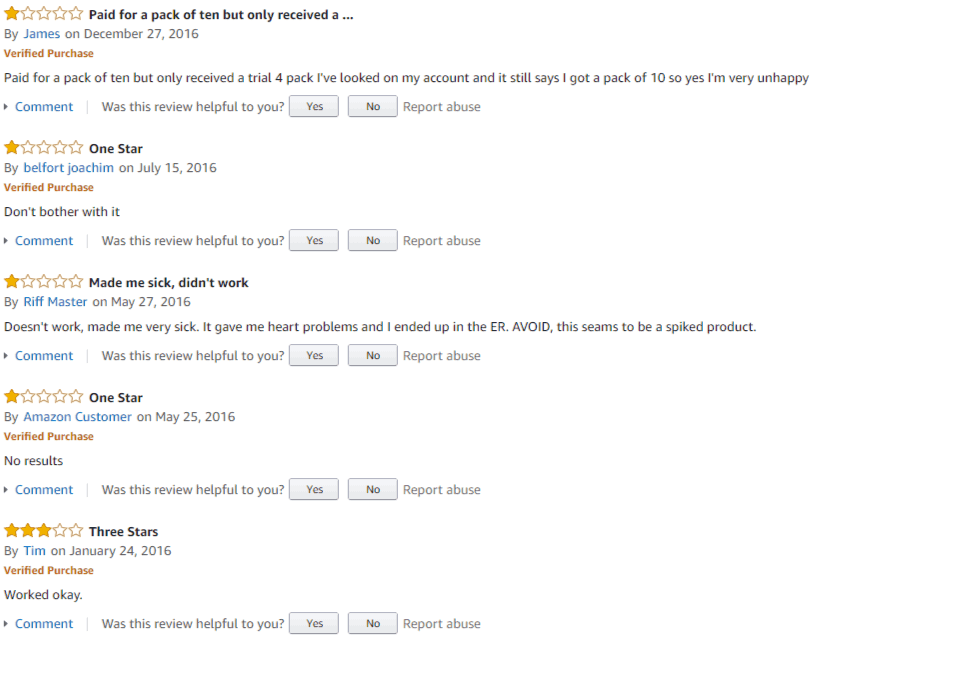 There are reviews for Maxxhard on eBay as well, and these are primarily positive.
People say that it is a good supplement that provided them with more stamina and energy while improving performance.
Users say it has made them feel mentally better, as well as delivering physical results.
Where Do You Buy Maxxhard?
The best place to buy Maxxhard is on Amazon.
When you buy it from Amazon, you get fast, free shipping through Prime and you can also read other people's reviews before making a purchasing decision.
Amazon also tends to make it easy to return items, although before you buy Maxxhard, make sure you're clear on the specifics of the return policy.
You can also purchase Maxxhard on eBay, or on various websites for around the same price as it's offered for on Amazon.
Summing Up—Should You Try Maxxhard?
There are three big pros of trying Maxxhard.
The first is the fact that this product has individual ingredients including Muira Puama, Rhodiola Rosea, and Tongkat Ali, which have been studied on their own and shown to have benefits.
Some of the possible benefits of the ingredients in Maxxhard do include increased energy and stamina, increased sexual desire and libido, and delayed ejaculation.
The ingredients in Maxxhard also seem to have other health benefits not directly related to sexual performance as well.
For example, the ingredients may provide antioxidant benefits and improve blood circulation.
The ingredients in Maxxhard have been clinically studied in some instances and shown to be effective for some of the purposes outlined in the manufacturer claims.
The ingredients also seem to have positive benefits based on antidotal evidence.
Another reason you might try Maxxhard is because there are online reviews available for this product, and many of the reviews are positive and seem to indicate this product works.
Maxxhard can also be helpful for things like improving your overall energy levels and your mood.
The herbs included in this product can help with symptoms of anxiety and depression.
While Maxxhard is likely to be effective in many of the ways promised, there are some downsides to consider as well.
First, it is expensive for an herbal supplement, especially for a 10-day supply.
Maxxhard also isn't likely to have much of an effect on things like size or the ability to build muscle.
It may help with muscle-building indirectly by boosting energy levels for people who work out, but that's likely the only advantage it would deliver in that specific area.
Also, even though the makers of Maxxhard claim it can start working within 30 minutes, this probably isn't the case.
The nature of herbal supplements often requires they build up in the system of the user, so it would probably take some time to start seeing real effects.
If you can overlook these possible downsides, Maxxhard may be a product worth trying especially if your primary issues are related to testosterone or psychological symptoms.
Have you tried Maxxhard?
Leave your review below.
Top 3 Male EnhancementAffiliate Disclosure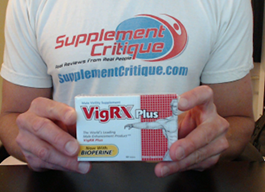 Out of the 100+ male enhancement products Ive tried, Vigrx Plus was the best.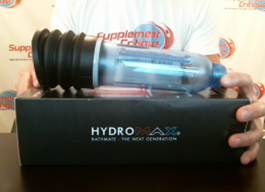 The Bathmate is a proven water-based vacuum pump that can help dramatically increase your size.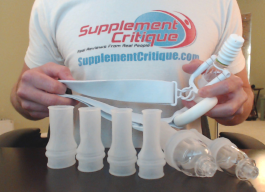 Phallosan Forte is a GREAT option for those looking to grow both length AND girth, permanently.
Honorable Mention/Inexpensive Alternative:Magnum Rings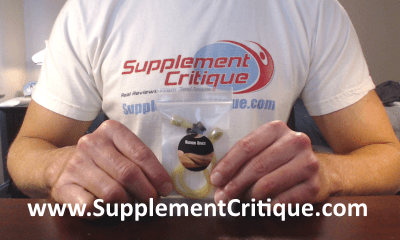 Magnum Rings are a VERY affordable option to getting both girth and length gains, at a fraction of the price of the Bathmate or Phallosan Forte.
Click Here to see our full Magnum Rings review.
Ask A Question
User Questions and Answers
No Questions Have Been Answered For This Article.