MMUSA Male Review – Should You Use It?
By:
Rob Miller
Fact Checked On: 8-3-2014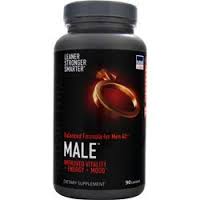 MMUSA Male Overview
Nobody likes to think about getting older, but it is unfortunately a fact of life.

And as you start to experience it, you'll start to notice subtle changes on top of the weathered skin and graying hair.

You start to get tired more easily, fat starts to build up around your belly, workouts at the gym don't yield the same results as they used to, your memory fades, a whole host of things.

Your first instinct might be to take a multivitamin to improve your health. That's not a bad idea, but even better, there are formulas designed specifically for men, that address the exact problems you find yourself with.
MMUSA Male is one of those formulas.

It claims to stop time in its tracks by managing your hormone levels, which is one of the most important factors in slowing down the progressive deterioration that naturally occurs with age.
MMUSA Male Ingredients and How They Work
MMUSA Male works mainly by blocking the conversion of hormones to other hormones, namely male hormones to female hormones.

As we age, our natural production of testosterone drops off dramatically.

Add to that the fact that testosterone often gets converted to estrogen, and you've got a recipe for hormonal imbalance.

MMUSA Male strives to prevent that conversion and leave you with a more balanced hormonal profile, leading to improved health and slower aging.
The formula includes:
Coenzyme A which helps along the chemical reactions inside the body, like digestion and metabolism.
Calcium D-Glucarate which lowers estrogen levels and prevents prostate cancer.
DIM (Diindolymethane) is an amino acid necessary for the production of protein.

It improves estrogen metabolism, raising good estrogen levels while reducing bad levels, which has the effect of increasing free testosterone in males.
Chamomile Extract which helps calm and soothe anxiety.

It also promotes kidney health.
Green Tea Extract which is an antioxidant to protect the health of cells against the damages of free radicals.

It also burns fat and acts as a detoxifying agent while increasing energy through the presence of caffeine.
Bioperine which improves the availability of the other ingredients.
The recommended dose is 3 MMUSA Male capsules per day, preferably taken on an empty stomach.
MMUSA Male Pros and Cons
Advantages of MMUSA Male
The ingredients are all natural.
It's made by a reputable company that's been around close to 20 years.
Disadvantages of MMUSA Male
It's limited in its scope, which means that you would probably want to take other supplements as well, which isn't the most economical way to go.
It's not inexpensive.
The clinical evidence supporting the use of these ingredients is not there.
Where to Buy
You can purchase MMUSA Malethrough the MMUSA website.

The one month supply of 90 capsules sells for $44.99. We found it cheaper through other online outlets, like Amazon, so make sure you check around.
Conclusion
You may indeed get some benefit from using MMUSA Male.The problem is I don't think there's enough benefit to justify the added cost of this very specific formula.

If it included more vitamins and minerals and/or more testosterone boosters, I might have a different recommendation.

But as it is, I'd say MMUSA Male is not worth bothering with.
Have You Used MMUSA Male?

Leave Your Review Below!
Top 3 Testosterone BoostersAffiliate Disclosure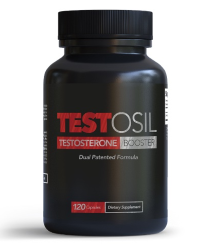 Testosil is the most effective testosterone boosting supplement on the market that I've tested.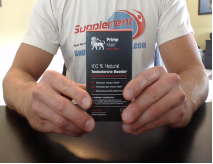 Prime Male is another very effective testosterone booster that uses clinically proven ingredients.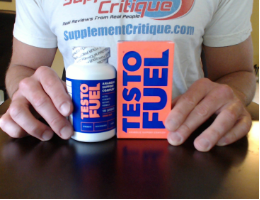 Testofuel is a VERY popular testosterone booster that contains ingredients to help older men.
Check Out My Top Choice For T Boosters - Testofuel

Click Here To Read My Review
Ask A Question
User Questions and Answers
No Questions Have Been Answered For This Article.